The binge-watch Gods have called. They made a list of television series for you to watch (or watch again) over summer break.
Now that summer has started, we hopefully are going to have more time on our hands.
More time means more Netflix, right?
Here are five series, all found on Netflix, that we recommend you watch.
1. Scandal
Written by Shonda Rhimes, Scandal follows Olivia Pope (Kerry Washington), former Press Secretary for the White House.
Pope is a very successful woman of color. She has her own firm, OPA (Olivia Pope and Associates), who work together to gladiate any and all problems their clients have.
What makes this show compelling is not only the continual plot depth, but the characters. Oh, the characters.
Pope has some very interesting associates working with her, each of them having an engrossing past that has the audience always wanting more of them.
There is much more to the show than OPA – being set in Washington D.C., OPA gets some serious clients, including White House and government officials.
Pope has strong ties with the White House, but more over with the people inside the building.
What makes viewers not only watch, but fall in love with the show, is the on and off relationship between Pope and Fitzgerald Grant, the President of the United States of America.
If you're looking for a dramatic, gripping and romantic series that keeps you wanting more, we recommend you watch Scandal.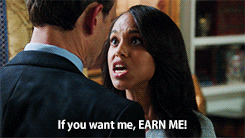 2. The Office
The Office, is a comedy that follows the manager and employees of Dunder Mifflin, a mediocre paper company.
Micheal Scott (Steve Carell) manages Dunder Mifflin and works hard to make sure business goes smoothly.
By "manages", we mean he makes fun of all of his employees, sexualizes them, tortures them and even occasionally puts their lives in danger.
How does this business stay afloat amidst the chaos the managerand employees enjoy making?
The Office does not follow a strict plot line, but does have a little bit of romance and heartfelt moments.
We recommend this series because it is guaranteed a laugh and is easy to get into.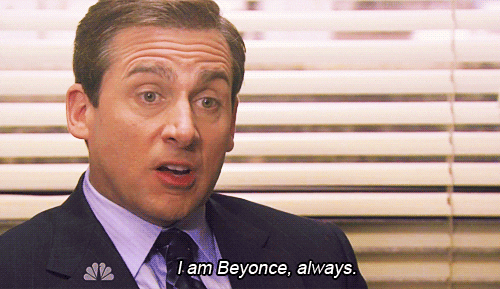 3. Glee
When teacher Will Schuester (Matthew Morrison) takes over the glee club at his school, changes begin – for better and worse.
The glee club, named New Directions by Mr.Schue, starts out small, making Mr. Schue scout for students to be in Glee club.
Seems like everything is going well, until Sue Sylvester (Jane Lynch), colleague of Mr. Schue makes it her life's goal to stop the Glee club at all costs.
Glee club members Rachel (Lea Michele), Mercedes (Amber Riley), Artie (Kevin McHale) and Kurt (Chris Colfer) have to make room for new students joining New Directions, helping them come out of their comfort zones.
Glee is funny, romantic, dramatic, but most of all is about acceptance.
Glee club helps the characters find acceptance for who they are, helps them realize their dreams, and, of course, lets them find their voice all while conquering high school.
Get ready to make a new playlist – Glee will have you loving music even more than you already did.
4. New Girl
Who's that girl… It's Jess!
New Girl follows Jess (Zooey Deschanel), a woman in need of a new place to live after she finds out her boyfriend has been cheating on her.
Jess, a rather new teacher, finds herself rooming in a nice loft, but now with three single guys as her roommates.
Nick, Schmidt, and Winston now have to learn to handle the "new girl," while Jess has to learn how to handle three guys she has never met before.
Jess is great for a laugh. It is mainly comedy, but has great romance and drama in it.
We recommend this series because it is funny and is different from your average comedy.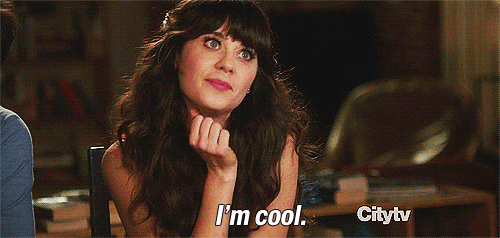 5. The Fosters
The Fosters airs on Freeform and is on its fourth season.
What sticks out most about this amazing show, and what we love most about it, is that it openly expresses and accepts the LGBT community.
Not many shows portray that, let alone do it successfully like The Fosters has.
The story follows Callie Jacob (Maia Mitchell), a foster kid stuck in the system. Along with her brother, Jude, she has been in several foster homes and even in juvenile.
One last chance comes for Callie and her brother when they are placed into the home of Stef and Lena Foster, two happily married women.
Stef and Lena have three children who they love widely and deeply; a set of adopted twins and Stef's son from her previous marriage.
When Callie and Jude are placed into their home, their lives, along with the Fosters lives, are changed dramatically.
We recommend this show because it is uplifting, has something everyone can relate to and accepts the LGBT community.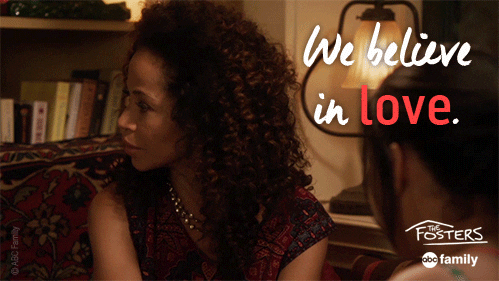 What do you think of this list? Do we miss any of your favourite shows? Tweet us at @CelebMix!