With the coronavirus causing millions of us to stay locked up indoors for the foreseeable future, you might be wondering what you can get up to in order to pass the time.
Below, we've rounded up five amazing activities that will keep you busy during this challenging era.
Celebrity documentaries
Many of our favourite celebrities have opened the doors to camera crews and allowed us a look into their life.
And though they may not be totally relatable – hey, we'd kill for a pool! – they help us get closer to some of our favourite stars.
From Homecoming by Beyonce to Miss Americana from Taylor Swift and Five Foot Two from Lady Gaga – all on Netflix – you'll be spoiled for choice and can immerse yourself into celebrity culture as we muddle through this truly unprecedented time.
Heck, we all need a bit of escapism right now, don't we!?
Sort out your social profiles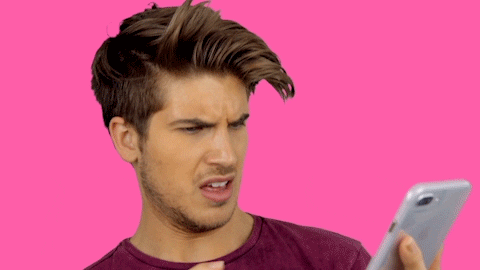 When did you last log into your Twitter profile on the web and see who you're following?
It is so easy to follow thousands of people that you don't really know or care about, so use this time to have a social media detox.
Unfollow people whose tweets you don't want to see, make your account private to ensure your personal information isn't available on Google, add a new bio and header image, and sort through lists, moments, DMs, and groups. Clean!
Play online games
If you're the sort of person who needs to be playing games to stay sane, then there are so many options to consider.
Sure, the likes of Animal Crossing and Fornite are more popular now than they ever have been, with millions of us playing online to stay busy, but you should also consider some other options like SBOBET Indonesia, which is not only great fun but allows you to make money when playing! We're sure you'll have hours of entertainment.
Spring clean your bedroom
When did you last give your bedroom some TLC?
Now is the ideal opportunity to go through your wardrobe and decide what you want, and what you should get rid of.
Have a good, hard think about what's important to you and what you could throw away.
Make room for clothing, merchandise, posters, and other things in the future, and say goodbye to old memories that just don't mean very much to you anymore. It's good to let go of the past – it's so cathartic!
Reinvent yourself
Finally, use the lockdown as an opportunity to reinvent yourself both physically and mentally.
Experiment with your style, trying out a new hair colour, and invest in your mental health and wellbeing by reading, meditating, and exercising from the comfort of your own home.
We've never had so much time to ourselves and you should use it to reflect on your life so far, set some new achievable goals for the future, and think about ways you'll make those a reality.
There you have it – some top tips for keeping yourself busy during the lockdown period.
Let us know how you get on and check back soon for more advice from the team at CelebMix.