Since 2012, the Grammy-winning singer-songwriter Sam Smith has been building a distinguished repertoire of profound and noteworthy songs. The best Sam Smith songs have practically become a benchmark for all—an indicator of just how much talent the singer has exhibited in their career.
The Londoner-at-heart English singer and songwriter Sam Smith recently announced their upcoming fourth studio album, "GLORIA," scheduled to be released on 27 January 2023 via Capitol Records. Singles such as "Love Me More" and "Unholy," featuring German singer Kim Petras, preceded the album and give an electrifying taste of the album's sound.
Pre-save, and pre-order the album here!
"It has been magical in every way to make this piece of music, and by giving this record [GLORIA] to you, I am giving you part of my heart and soul. Gloria got me through some dark times and was a beacon for me in my life. I hope it can be that for you."

Sam Smith via Instagram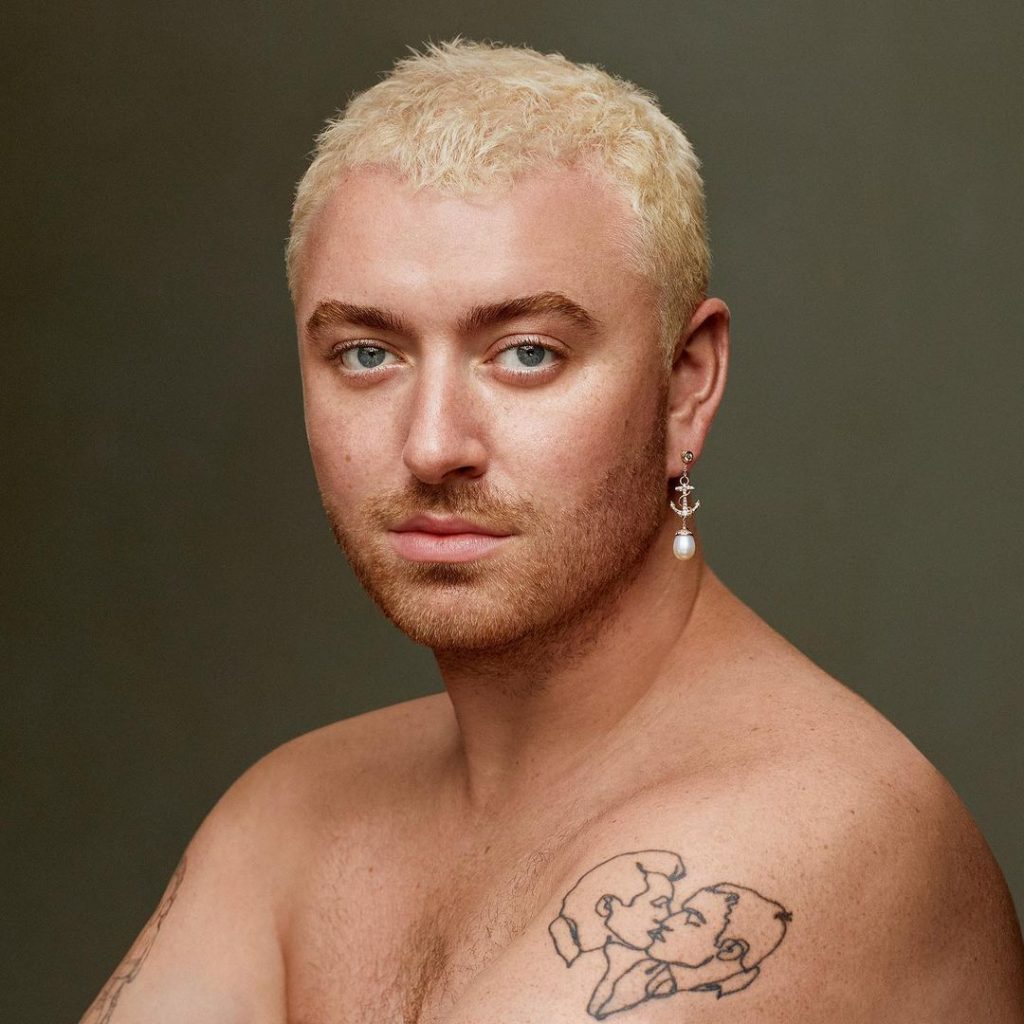 Blessed with exceptionally mellifluous vocals with distinctively stirring high tenor coupled with heart-strumming lyrics and heart-wrenching melodies, Smith used their platform to tackle the demons of a tough childhood plagued with insecurities about their sexuality and body image. Shooting from obscurity to fame, Sam Smith has since become one of pop music's most prominent balladeers. Taking cues from legendary soul belters like and their own church upbringing and gospel and honing their lyrical prowess, their songs, spanning from the yearning to love to melancholy, speak to millions across generations and won them a slew of well-deserving accolades.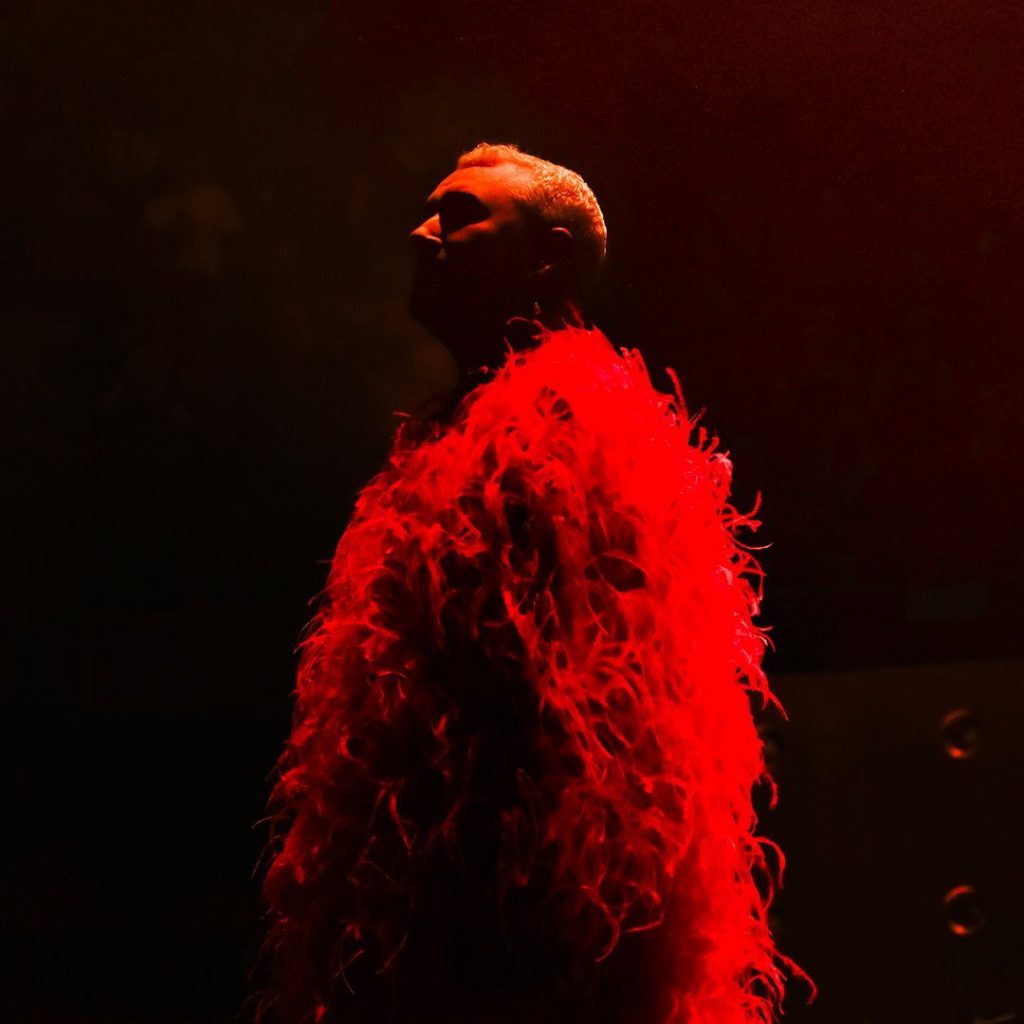 From the vocal prowess illustrated in "Nirvana" and "Too Good At Goodbyes" to the gorgeous songwriting of "How Do You Sleep" there are a plethora of reasons Sam Smith is one of the most incredibly talented musicians in the industry To commemorate the recent announcement, we took a dive into Sam Smith's discography and picked our top 9 Sam Smith songs of all time which you must add to your playlist and jam to before "GLORIA" arrives.
1. 'Unholy' (feat. Kim Petras)
"This song is about liberating oneself from the clutches of others' secrets."
Given that this pulsing, sensual, and synth-heavy duet had everyone's attention garnering over 26 million views on TikTok as soon as Sam Smith shared only a snippet, speaks volumes about how well-loved this lead single is from their upcoming fourth studio album. The collaboration between Sam Smith and Kim Petras is a short but ultimately sweet and sultry treat that you cannot miss. "Unholy" is literally a cinematic masterpiece, so jarring yet beautiful, leaving you with goosebumps every time you hit the play button.
"Unholy" opens with an alluring introduction adorned with acappella vocals by Smith, which is epic and merely scratches the surface as what's yet to come ends up being a mesmerizing, flawless vibe that you can't get unstuck. Featuring incredibly silky, sexy, and high-production with a gorgeous, choreography-filled music video featuring everything from strippers to burlesque dancers to drag queens and all things cabaret visuals, the song finds Smith taking their sound up a notch—unveiling something that's entirely distinctive to their past music, and well, the risk pays off well.
2. 'I'm Not The Only One'
Among the greatest Sam Smith songs ever, this delicate and sophisticated soul ballad, 'I'm Not The Only One,' stands out because it has all the ingredients vital to become a classic masterpiece, to be remembered and sung for generations to come. The single's mellow, shuffling instrumentation gives the perfect backdrop to its majestic vocal delivery and heartfelt songwriting, which propelled it to become an unexpected radio hit.
3. 'Stay With Me'
A thoroughly exhilarating song written about the emotional void created by a one-night stand, the gospel ballad "Stay With Me" earns its place among the best Sam Smith lead singles thanks to its multiple awards wins and peaking at No.2 for a fortnight. The frail, piano-led melody has powerful, fitting hooks to chronicle a messy romantic encounter that leave an indelible mark. And it hits differently if you've ever felt the pain of heartbreak and crushed feelings, making us realize we never stop caring about someone, even when we've moved on.
4. 'Too Good At Goodbyes'
"Too Good At Goodbyes" helped secure the forthcoming success of The Thrill Of It All by blending the soulful elements of the first album with a sharp, modern spin, effortlessly bridging the gap between the pop and adult-contemporary audiences.
"This song is about a relationship I was in and it's basically about getting good at getting dumped. People are going to see this one, as I've said, is about me and something that I've gone through."

Sam Smith
With a slow-burn gospel chorus, Sam Smith gave us an anthemic ballad, an utter masterpiece–musically and lyrically that we can't get out of our heads, and its profound lyrics pierce through our souls. The song finds its inspiration from the deepest and darkest lanes of the singer's own personal experiences, and they establish they are not selfish, cold or heartless, but simply protecting the most crucial aspects of their deeper self and innocence.
5. 'Like I Can'
"Like I Can" is an upbeat gear-change away from the gospel-fused balladry that had characterized so much of what had come before. Sam pours their heart out as they croon, "He could be a stranger, he gave a certain glance/ He could be a trophy, of a one-night stand/He could have your humour, but I don't understand cause/ He'll never love you like I can, can, can," illustrating the singer's immense love for the other person which is unmatched and seems no bounds. The single imbues the emotions of heartache, anguish, pain, despair, solitude, and the inescapable desire to keep loving the man. Have you ever experienced unrequited love? If so, you'll empathize with the singer.
6. 'Love Me More'
"Have you ever felt like being somebody else/Feeling like the mirror isn't good for your health!"
'Love Me More' is a magnificent self-acceptance and self-love anthem that feels like a warm blanket hug on a snow-capped, harsh winter day. It features a simple yet effective musical composition, allowing the beguiling instrumentals and sublime vocals and harmonies of Smith to shine, and drawing lyrics to the spotlight, chronicling the lessons they learned in self-acceptance and feeling in a better place now.
The melancholic track turns into a self-empowering anthem as the singer is on a learning curve to love themselves and take us on their journey through the music video, which encapsulates the overall essence and vibe of the single, emitting a calm happiness that makes the viewer share this experience of contentment with Sam. It encompasses the feelings of liberation and joy after learning how to show a "little love" to yourself day by day.
7. 'Fire On Fire'
Sam Smith blessed us with yet another captivating soul-pop single, "Fire On Fire", a song adopted for the Netflix remake of the Richard Adams classic "Watership Down." The song revolves around unrestrained love, passion and devotion, as they acknowledge that such exuberant and intense emotional energy might be catastrophic in a long run.
However, they believe that the success of their relationship is because of the unique bond they share with their companion. Recorded with the BBC Concert Orchestra at London's legendary Abbey Road Studios in 2018, this stirring dramatic soul-pop ballad with Mac's trademark sweeping hooks and Smith's anthemic vocals deserves wider recognition.
8. 'How Do You Sleep?'
"I'm done hatin' myself for feelin' / I'm done cryin' myself awake."
Grammy-winning British pop artist Sam Smith continues to tackle 'matters of the heart' on the sleek, modern-pop single "How Do You Sleep?". Smith deeply rooted the song in sonic experimentation with synth-heavy tunes and contemporary post-chorus exemplifying a bolder persona, even though their discography characterizes typical heartbroken sentiments.
While lyrically, thematically, and vocally Smith is true to self, "How Do You Sleep?" finds the artist singing over a sleeker, more modern-pop and edgier, electronic-infused backdrop, illustrating a striking contrast to his past work and continuing the pretence with 'Dancing With A Stranger.' The song finds the singer pondering after being cheated on by their partner that how he lives with himself through the actions he made and the lies he told. It's the marriage of fierce emotions of hurt and despair coupled with vibrant production that makes you want to cry and dance together, building the ultimate mood.
9. 'Lay Me Down'
The yearning love song was the singer's first major-label solo single, released in February 2013, and went in a more adult contemporary direction. "Lay Me Down" recalled the pared-down ballads taking inspiration from Smith's role model musicians. It is a sad song, about losing someone and expressing how much you miss them. The singer explained during their performance at the O2 Academy in Brixton, London, that they wrote "Lay Me Down" after deleting the unresponsive man from their social media account. Smith is a phenomenal vocalist and their voice alone can tell you what they feel with an emotion-heavy narrative.
Connect with Sam Smith here: Website / Facebook / Twitter / Instagram
Share your thoughts with us on Twitter at @CelebMix!
Featured Image Source: Sam Smith via Instagram | Edited by: Khushboo Malhotra for CelebMix