One Direction is celebrating their 10th anniversary, which is a massive milestone to reach, one of the reasons the band were so successful was because of their loyal fans. The fans would come up with many amazing and creative ways to promote the band. Be it getting an album track played on the radio as if it was a single, to raising thousands for charities and promoting inclusivity and diversity, their fans did it all. We thought we'd take a look back at some of the fan-run campaigns that the fans created over the years.
1D Fans Give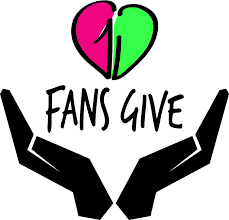 This was set up to help fans give back via charity drives for Harry, Liam, Louis, Niall and Zayn's birthdays. A charity that the band or the individual whose birthday it was would be selected and a Just Giving account set up. Over the years it grew from one fan, Amy running it to a whole team of fans running it.
Started in 2013 1D Fans Give has raised over $400,000+ for various charities. Fans also submitted their creations to be sold with the profits going towards the drive's total, from blankets to bears and beautiful artwork, the 1D Fans Give have helped to showcase many of the talented fans within the 1D fandom, while also raising thousands for charities and causes across the world.
They now continue to support Harry, Liam, Louis, Niall and Zayn as solo artists. You can find out more about 1D Fans Give here and also follow them on Twitter.
One Direction NDA
One Direction NDA ( Now rebranded as A Charitable Direction) is the ultimate reference for all the bands work they did with charities and are huge advocates against bullying within fandoms. Founded in 2015, they created wristbands campaigning against Cyberbullying. They won an award from our friends at Cybersmile for their efforts, "The Extra Smile award."
A Charitable Direction also continues to support the band members as solo artists and regularly updates their website and Twitter.
You can find out more about A Charitable Direction here.
Project No Control
Project No Control was nothing short of iconic. It showed just how powerful the 1D fandom was and just how loud they could be. And for Project No Control, they wanted the song No Control, to have the recognition it so rightly deserved, as it was one of the best songs off One Directions fourth studio album.
The fans decided they wanted to make it into a single so they did. From radio airplay to it being included on the tour setlist partway through the tour and winning a TCA for "best party song", this showed just what the 1D fans could do when they put their minds to it and worked together with a common goal. You can find out more about the project here.
Rainbow Direction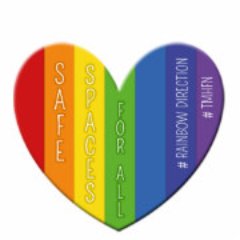 Take Me Home from Narnia also known as Rainbow Direction was founded in 2013 by a diverse group of fans committed to equality and inclusiveness, who wanted to make the 1D fandom a safe and enjoyable place for LGBTQ+ fans with education, action and visibility. They did meet ups at shows and helped fans to feel safe at 1D shows.
You can find out more about the work Rainbow Direction did and still does supporting Harry, Liam, Louis, Niall and Zayn as solo artists here. You can also follow them on Twitter for all the up to date news.
These are just a very small selection of fan run campaigns that the 1D fandom did. But there were so many more creative and inspiring projects that fans created which showed what a special and one of kind fandom the One Direction fandom was and over the past ten years has done some amazing things and endlessly supported Harry, Liam, Louis, Niall and Zayn.
Let us know your favourite 1D Fandom memories at @CelebMix!