Over the years we've written a lot about The Harvey Hext Trust– A Siblings Wish, a charity that in the past has been supported by Louis Tomlinson and his family. And we are absolutely thrilled to hear the news that the charity has been awarded £10,000 by the National Lottery Community Fund.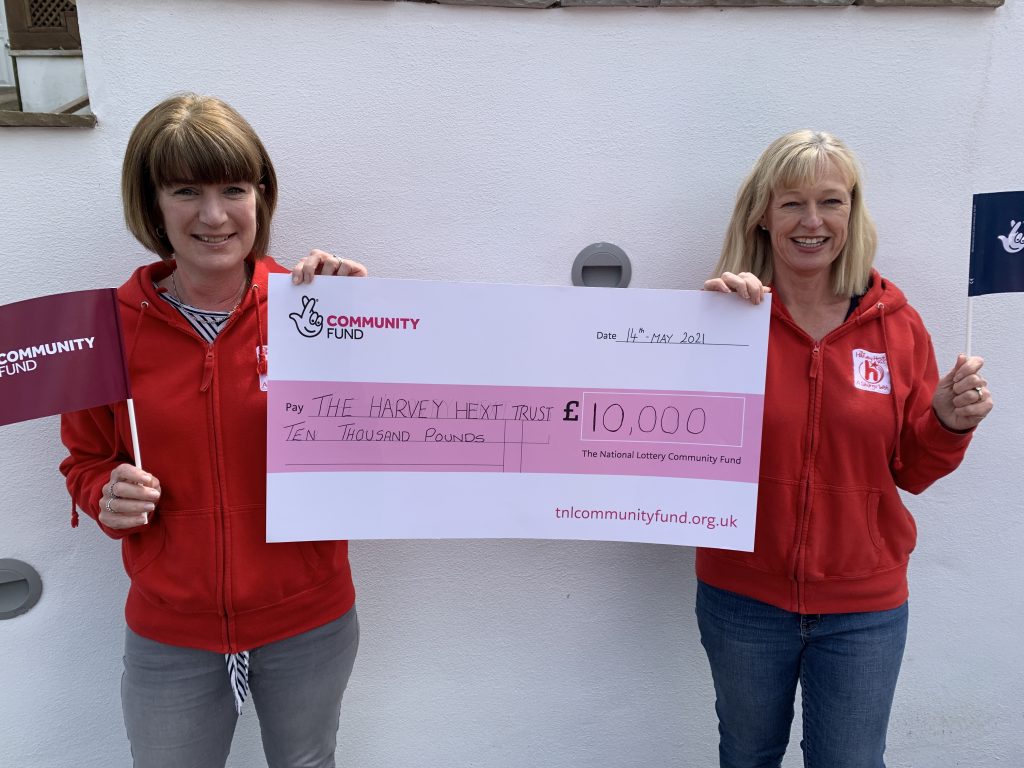 The Harvey Hext Trust- A Siblings Wish has been running since 2016 and is staffed by 5 Volunteers.  It was founded by Sarah Hext after she lost her son Harvey to cancer in 2015.
The group works closely with bereavement professionals across the UK supporting children who have lost a sibling. Every child in the family gets to digitally design their own Wooden Memory box before they are manufactured and delivered to the family. The design stage is a therapy enabling children to talk about photos and memories they have of their late sibling.
The funding from the National Lottery means the charity will be able to take more referrals from bereavement services that they may have previously been unable to accept due to lack of funds.
Speaking about the funding, Sarah says "We're delighted that The National Lottery Community Fund has recognised our work in this way. Now, thanks to National Lottery players we will be able to concentrate on the work that we do without the worry of fundraising in these very uncertain times. This is important because it will enable us to supply bereaved children with the growing number of Memory boxes that are requested from Hospitals and Hospices across the UK. Enabling bereaved children to design and receive their personalised Memory boxes, and for us to give them a very special place to remember their sibling is very important to us as this group of children are often overlooked."
Over the years the charity has support from some big names including Take That and One Direction. One of the biggest supporters though has been Louis Tomlinson, who met Sarah and her family through his Mum Johannah. Up until she sadly passed away in 2016 Johannah was a big to support Sarah and her family.
Many times Louis has invited the family to events or tweeted about his "buddy Harvey" Promoting the fantastic work Sarah and the volunteers do with The Harvey Hext Trust- A Siblings Wish, to his millions of followers on social media. He even kindly bought the charity an apple mac book when the charity first began.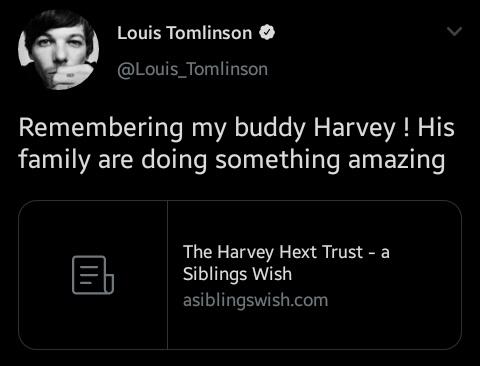 You can find out more about the fantastic work the charity does in helping children who have lost a sibling, here!