In 2015, Kiiara released her single "Gold" which skyrocketed her to fame and brought her to the centre stage. The single became her first entry into Billboard Hot 100 chart, racked over 675 million streams, and went on to reach RIAA multi-platinum certification.
But the unprecedented attention also brought an imposition of expectations that only viewed the artist's work from singular point of view. The singer-songwriter, as she explained in her recent interviews, took time to explore her artistic identity and figure out who she is and today, we have a reflection of it in the form of her new album "Lil Kiiwi". Released on 9th October 2020, this record explores her trajectory as an artist and is comprised of both previously released and new tracks.
In an interview with Idolator, Kiiara shared that the album is a glimpse into her past self, connotation of which we find in her nickname. It's not an alter-ego but an aspect of her life which now rests somewhere in the vicinity:
"It's more a side of me that will always be there but is a little more tucked away now. lil kiiwi is who I was early in my career. With this album I want to bring my fans into that era and let them get to know that side of me and understand me better."
The new album is a perfect pop package and as we listened to it from start to finish, the progression of energy from upbeat to tense to melancholy helped us experience the different hues this album carries in it. The sound is cinematic and lyrics personal. If you want some good music to listen to, Kiira's album is a perfect pick for you.
"Lil Kiiwi" starts with So Sick, a pop single for which the singer-songwriter collaborated with Do Re Mi hit-maker blackbear:
"As soon as I cut the vocals on that song I could hear him on it," Kiiara recalls. "We hadn't spoken in a long time but he hit me right back and said he'd love to do it. It ended up being a playful, dramatic song." (as shared in the press release)
This upbeat music presents a beautiful contrast to the lyrics as the latter express the feeling of angst and disgust one feels when they meet a wrong person. While Kiiara's expressions are subtle, blackbear goes for a full-blown attack, adding to the tone she sets and elevating the energy of the single.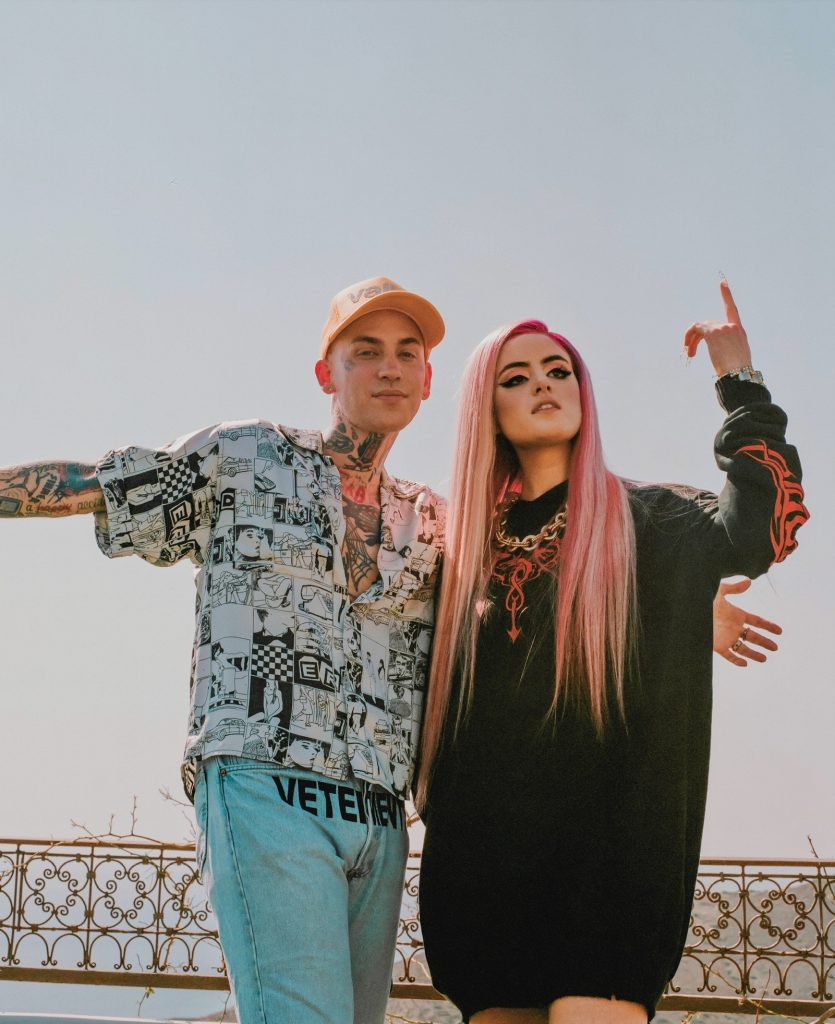 The opening track is followed by Feels, and unlike "So Sick" which is upbeat, this song is laced with whisper and its pace mimics the overwhelming feeling of the speaker by eliminating pause. The speaker takes a sinister approach towards lost love and shows how it's only a brightside to know how it feels to have a heartbreak. Instead of sugar coating and just moving on, Kiiara shows the different kinds of emotions, including the negatives, we feel through the start and fall of a relationship.
Giving her fans a confidence boost, Kiiara takes a playful turn with Don't Get Confused. This disco-pop song takes a cue from the public spaces where conversation is the key to only show that the principle comes with a condition – without invasion of one's privacy. It calls out everyone who assume that they can judge others through their pre-conceived notions.
Whipping, a track for which Kiiara collaborated with Felix Snow, seems to build around aural pleasure and the sonic incoherence is similar to Gold, her hit track from 2015. Throughout this album, the singer is referencing to her past work and anyone who has spent time to listen to her discography will be able to trace her growth and how has her sound and storytelling developed. Lil Kiiwi is as much about the theme of romantic relationship as it is about the relationship between the artist and their art.
Next single I Still Do shows one's dilemma when they can no longer figure out why they are still attached to someone. In the second half of the album, we see an oscillation between sonic restraint and an effervescent outburst. While some songs make one sit back and think, others are infused with energy enough to make one get up and dance it out.
The ballad Empty talks about one-sided exchange in a relationship where the one giving often ends up like an empty vessel. This lack of responsiveness is discussed in Two Thumbs where Kiiara uses the analogy of messaging to show how one's unwillingness to invest in a relationship will lead to inevitable doom. The reflection is extended to Never Let You which talks about feelings of helplessness and regret that follows when one gives control of their life to others.
While the whole album talks about failure, the individual tracks discuss personal and external shortcomings. Lil Kiiwi starts with an outburst, moves on to self-reflection, and finally discusses personal failure.
The latter becomes more evident in a track like Accidental that talks about one being unable to contribute to a relationship that could have materialised into something promising.
Kiiara says about Lil Kiiwi, "it's a side of me that will always be there, even though I'm much better at handling my emotions now. I've learned a lot the hard way, and now I want to bring people into my world so they can understand it a little better. And if there are people out there who relate to the things I've gone through, I hope hearing these songs makes them feel less alone. I hope it helps them out in some way." (as shared in the press release)
You can listen to the complete album on all the major streaming platforms.
Share your thoughts about "Lil Kiiwi" via tweet @CelebMix.