Alien Planet, written and directed by Alan Maxson, stars Alexandra Bokova as "Lock", a member of an oppressed alien species forced to embark on a dangerous mission to protect her planet from invasion. The cast includes Hunter C. Smith, Eric Prochnau, Naiia Lajoie, Rob Batie, Donald Russel and Daniel E. Masterson. Made with mostly all practical effects and packed with intense action sequences, Alien Planet is a thrilling ride for sci-fi fans.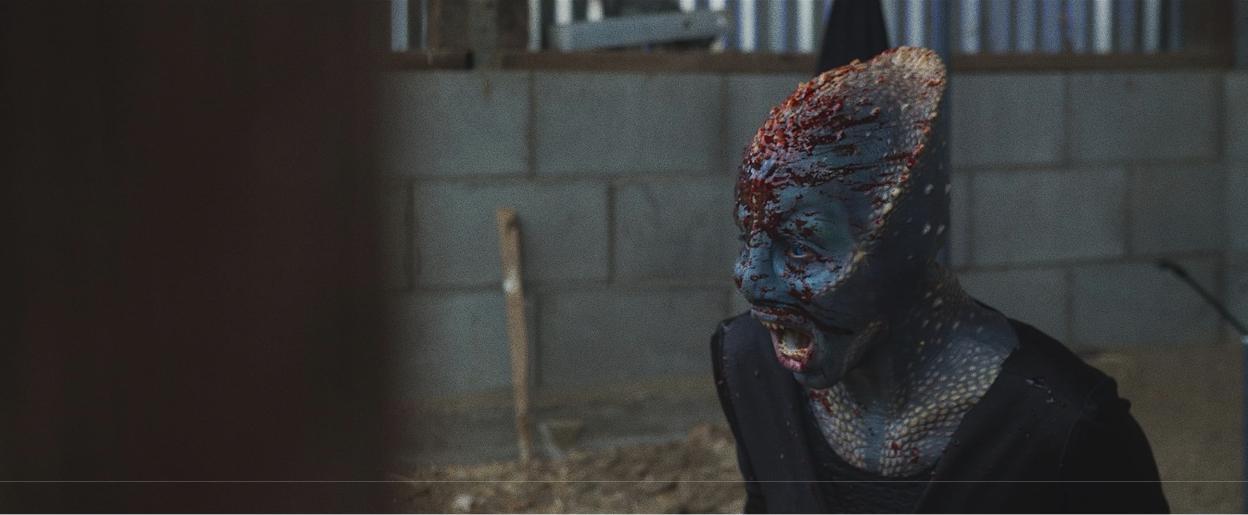 The fully crowdfunded picture is as raw as independent film gets. Shot in Los Angeles, CA on a variety of stunning locations— from remote desert landscapes to studio stages – Alien Planet has a gritty feel and an epic scope. It is a visually pleasing motion picture. There is a lot of blood and gore, some of the bloody scenes cross into horror. Others are a bit more campy highlighting the film's light-hearted nature, despite its underlying theme of prejudice and abuse. Neither the message, performances, nor characters' make-up feels overdone. All seamlessly transport us to another dimension of Zod-drinking, Dweller-dodging creatures (no spoilers).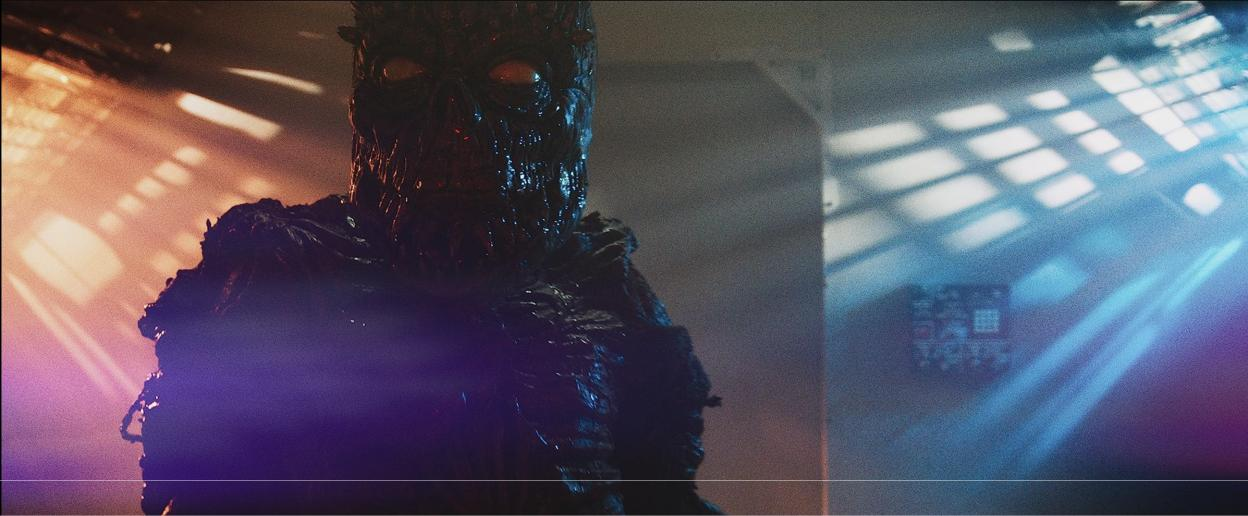 The list of talented filmmakers behind the picture includes director of photography Matt Leal, camera operators Randy Van Dyke and Kailey M. Portsmouth, prosthetics sculptors Todd Tucker and Martin Astles, head of make-up Alexys Paonessa, and special effects make-up artists Shaina Paulson, Ashley Aldridge, Oliver Poser, and Anna Poser.
The acting in the movie is believable. Alexandra Bokova and Hunter C. Smith deliver strong performances. Bokova is a natural— exciting and unpredictable as "Lock". The character is very likable and impressively carries the film. You can feel the emotions and depth of her anger and sorrow, as well as laugh along to some of the sarcasm in her demeanor. This, behind all of that make-up and costume, is a competently crafted job.
Smith is a great match and makes a convincing anti-hero "Brocheet". The dynamic between the two characters is highly effective. Bokova and Smith's chemistry feels authentic. Both characters become very personable, despite the creature exterior, which couldn't have been easy with all the prosthetics involved. There's also an alien version of a cat "Giree"— a rubber puppet reserved to slight head movements and occasional meows, serving as comedic relief in some of the film's more intense scenes.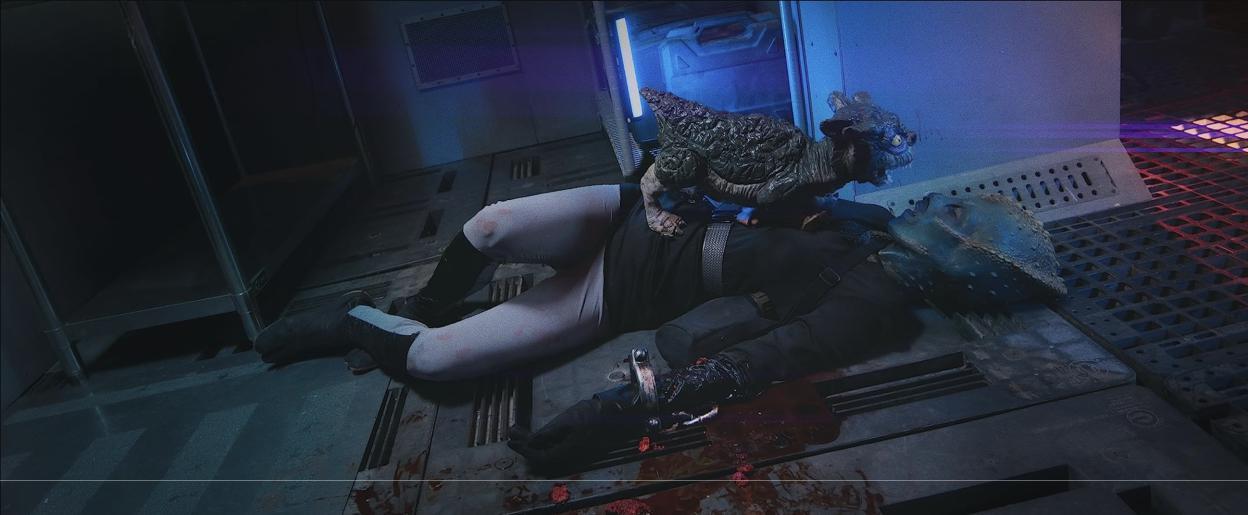 Maxon's unique concept along with Bokova and Smith's solid performances separate Alien Planet from other indie productions. Considering the budget, the production value is impressive. Equally as impressive are the prosthetics and make-up. Some of the alien textures and colors are striking. The cinematography in this film is skillfully executed— this is a great achievement on Leal's part.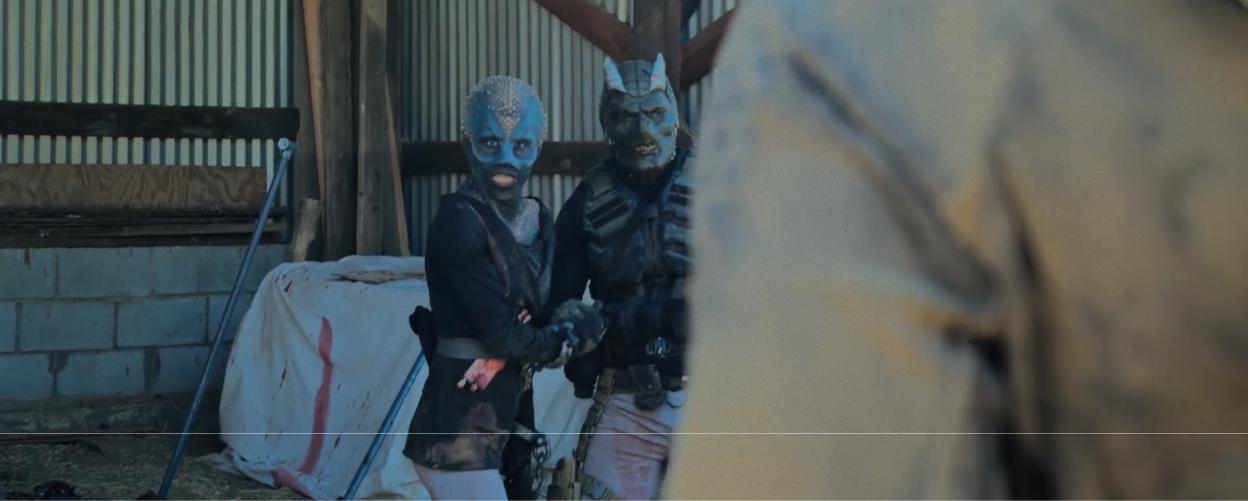 Alien Planet is a non-pretentious nod to the old school creature sci-fi's. The story is unique, there aren't many characters, which actually works in favor of the film. It eliminates any distractions you get in a lot of other ambitious indie productions of the genre. Everything has a purpose— the acting is solid, the storyline and sequence are clear, and the ending is completely unforeseeable. You can tell a lot of hard work and detail went into making this motion picture. Alien Planet is a small budget high quality sci-fi with a strong social message wrapped in a tongue-in-cheek adventure.