They were the definitive British girl band of the early 2000's, who's flawless discography packed with top-tier pop bops would go on to become the soundtrack to many a music fans childhood, and now Liz, Natasha and Jenny, aka Atomic Kitten are BACK!
Reuniting to celebrate 22 years since the release of their debut album Right Now – which to date has sold over half a million copies in the U.K. alone – the girls also have plans to hit the road with fellow pop legends and former label mates Blue, serving as special guests on the boy bands 20th anniversary Heart and Soul Tour.
In a joint statement announcing the news of their reunion, the Kittens say: "Last summer we got to experience a glimpse of our previous lives, and we loved it! 15 years later with no rehearsals and as nervous as ever, we took to the stage in the middle of Trafalgar Square where the atmosphere in London was alive, as England came together to support the final of Euro 2020. It was enough to light the fire between us and we can't wait to see what new memories we can make in 2022!"
---
---
Whole Again.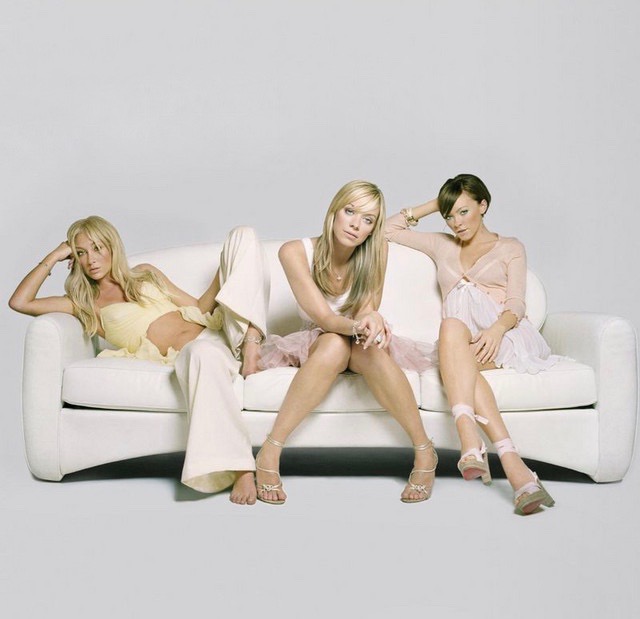 Since bursting onto the scene back in 1999, following the release of their debut single Right Now, Atomic Kitten quickly rose through the pop ranks to become one of Europe's most celebrated and loved girl groups – topping the charts in 19 countries, releasing 20 singles and 3 platinum selling albums.
Famous for the hits Whole Again, Eternal Flame, The Tide Is High (Get The Feeling), Be With You and Ladies Night, the trio were also nominated for countless awards throughout the course of the career, including 2 BRITS, 2 Ivor Novello's, 2 MTV EMAs and 5 Smash Hits Poll Winners Party awards!
---
Atomic Kitten – Whole Again (Official Music Video)
---
Twenty years since the release of their No.1 single Whole Again, Liz, Tash and Jenny reunited for an impromptu one-week stint to support the England football team, with the release of a reimagined version of their classic hit with a Euro's 2020 twist for England fans.
Released via Columbia Records, the re-titled track Southgate You're The One, reached No.4 on the iTunes music chart, and gave the girls another top 20 Official Chart Hit to add to their credits. This campaign also saw the Kittens reunite after 15 years, to perform as a trio live in Trafalgar Square for the Mayors of London Office Euro Final Official Party.
It was in this moment that the girls say they knew the time was right to join forces once again…
---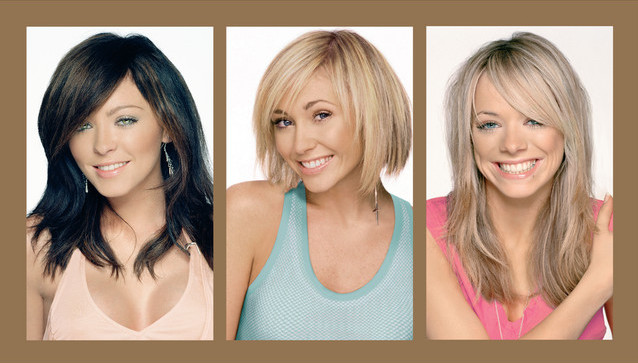 ---
Jenny Frost:
"Last summer was such a beautiful, nostalgic experience being back with the girls, I truly loved every minute & I'm super excited to be doing it all over again but this time on a tour!!! I must admit when the offer of the tour first came in I was super nervous but I'm a great believer in signs, so when I noticed that the Liverpool show was on my Mums birthday – I knew my angels above were showing me the way (subtle as ever Mum). I can't wait to perform for you, it's going to spark some amazing memories for us all & hopefully make some fabulous new ones, that will last a lifetime!"
Liz McClarnon:
"The love we received in the summer from reforming for just one week was so overwhelming and I had such a good time performing with Jen & Tash that touring again felt like a brilliant idea. I just hope my knees can take it!"
Natasha Hamilton:
"Wow, what can I say?! I am so excited to be back touring with Liz & Jenny again. Summer 2021 was a complete whirlwind after reforming briefly for the euros. But one thing has always stood the test of time, our friendship and love for each other.The girls are the big sisters that I never had. So after all this time, deciding to reunite and go back on tour as a 3 piece is giving me all the feels! We are going to have so much fun and bring back all the nostalgia to the fans who have supported us throughout the years. 2022 is set to be an incredible year."
---
Atomic Kitten – The Tide Is High (Get The Feeling)
Desperate to see the girls on stage next year? Tickets for Blue's 2022 Heart & Soul Tour go on sale, Friday December 3rd at 9am on officialblue.com.
---
Let us know your thoughts on Atomic Kitten over on Twitter @CelebMix now!