Fresh from the release of their hotly anticipated No.1 album 'Give Me The Future' –  a record that explores a futuristic wonderland free from restrictions – Bastille have announced plans to add a further instalment to the project in the form of a three-part extended edition of the album, dubbed 'Give Me The Future + Dreams Of The Past'.
---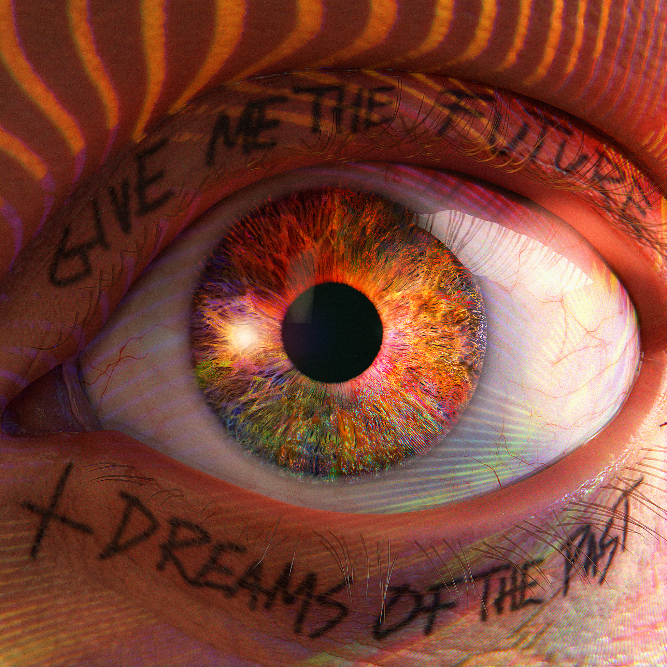 ---
Set to feature another album's worth of new material along with fresh collaborations, covers and reprises, the record is scheduled to be released Friday, August 26th and will see the band continue to explore some of the lyrical themes and issues addressed on part one of the album, delivering songs that are "shot through with notions of technological dependence, human connection and the limitless possibilities of life online."
Of the new material, and the idea to expand upon the concept of the original record band frontman Dan Smith says in a press release: "In releasing this version of the record, we wanted to give the complete picture of what we intended with this album and also explore the idea that you can choose your own adventure. You can dive into the ideas of the future and an electronic world, or you can fall back into the past – away from technology and into ideas of memory and nostalgia – both thematically and musically. Or you can choose full-on dancefloor heartbreak escape."
Teasing fans with what they can expect to hear from the album, the group unveil their new single 'Revolution' – rave-ready electronic club banger that is sure to go down a storm with fans…
"'Revolution' had always been one of the core songs for 'Give Me The Future' and took inspiration from Quincy Jones' production and The Weeknd's 'Can't Feel My Face'." Smith of the song. "The chorus is about the intimacy of human connection in the context of some science fiction, space-centred imagery. But it's also about the idea of those amazingly thoughtful people who spend their lives trying to change the world in a positive way."
"I'm totally over-awed by people like that – if you're one of them, like an inventor, activist or scientist, you have to have the ability to imagine a version of the future that's better than what currently exists, and then have that energy to actually work to make it happen. Alongside all the other things life throws at you. So, I wanted to nod to those people and the idea that before anything big happens, most of them will have had these little revolutions in their minds, a change of perspective that leads to something bigger."
Listen to 'Revolution' below:
'Give Me The Future + Dreams Of The Past' is available to pre-order now.
---
Let us know your thoughts on Bastille over on Twitter @CelebMix now!