Global superstar Bebe Rexha today (May 7th) unleashes her highly anticipated sophomore album, Better Mistakes – an incredible collection of 13 epic tracks that give unprecedented insight into the life and mind of one of pop's most fiercest performers!
With powerhouse duo Justin Tranter and Jeff Levin serving as Executive Producers, and featuring collaborations with an eclectic mix of artists, including Travis Barker, Ty Dolla $ign, Doja Cat and Rick Ross, the record showcases an all-together different side to Bebe as a dynamic and diverse recording artist in her own right – with her new empowering sound, introspective lyrics and show-stopping vocals fusing together to create a truly cohesive body of work.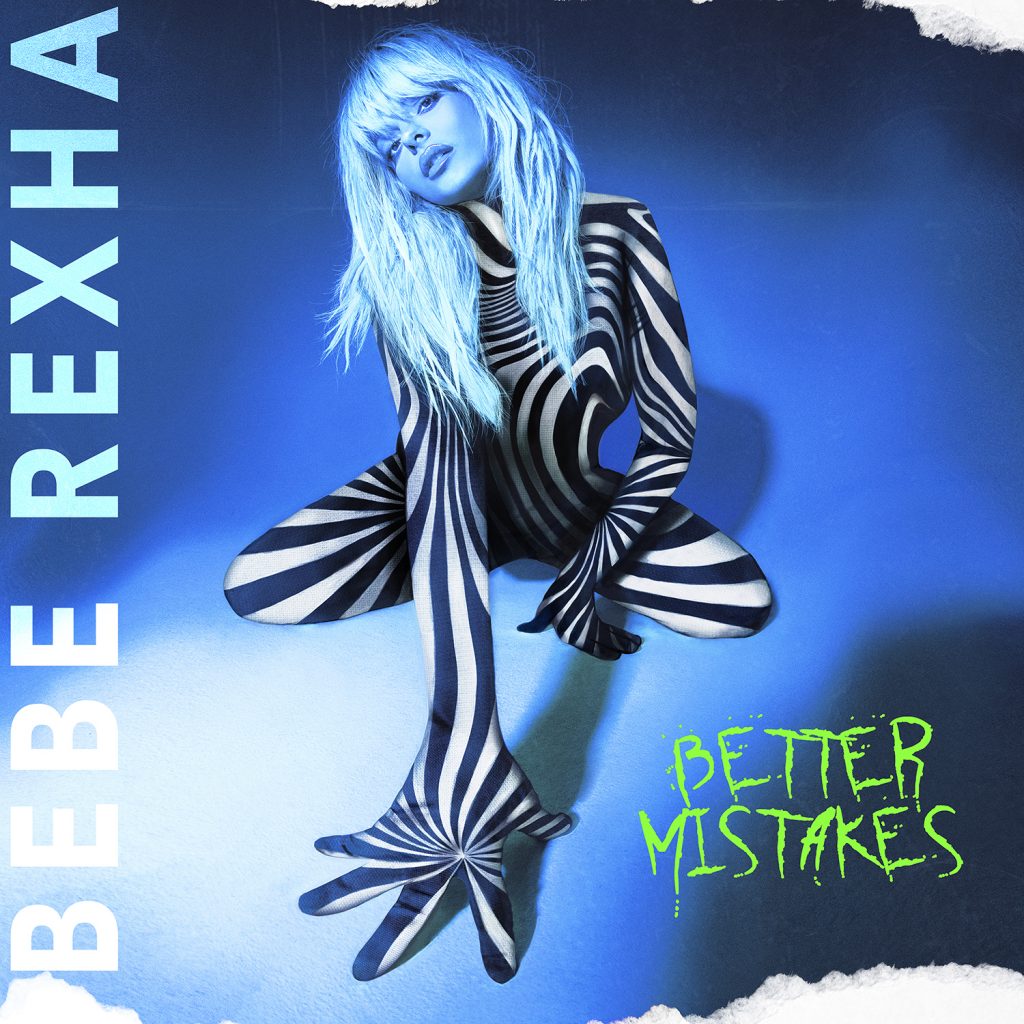 Speaking of the albums release, an excited Bebe says: "This is it! It's everything I've always wanted an album to be. I'm not holding anything back about my life and who I am. I felt like all of this time and work allowed me to say everything I needed to. I hope you all love it as much as I do. It really is Bebe fucking Rexha."
Baby, I'm Jealous (Official Music Video)
BETTER MISTAKES TRACK-LISTING:
1. Break My Heart Myself (Featuring Travis Barker)
2. Sabotage
3. Trust Fall
4. Better Mistakes
5. Sacrifice
6. My Dear Love (Featuring Ty Dolla $Ign & Trevor Daniel)
7. Die For A Man (Featuring Lil Uzi Vert)
8. Baby, I'm Jealous (Featuring Doja Cat)
9. On The Go (Featuring Pink Sweat$ & Lunay)
10. Death Row
11. Empty
12. Amore (Featuring Rick Ross)
13. Mama
Break My Heart Myself (Official Music Video)
To celebrate the records release, Bebe will headline and host her first-ever livestream, A Night With Bebe Rexha: The Better Mistakes Livestream Concert, on Thursday, May 20th 2021 at 6pm PT/9pm ET, where the I'm A Mess singer will performs tracks from the album for the first time. Tickets are available HERE with exclusive merch packages. Audiences may enjoy repeat viewings for up to 24 hours after the livestream airs. 
Better Mistakes is available to download / stream now.
---
Let us know your thoughts on Bebe Rexha over on Twitter @CelebMix now!