A new tour means new fan projects. The Twitter world has been preparing for 5 Seconds of Summer's by creating unique fan projects for each leg of the upcoming Sounds Live Feels Live world tour.
To get ready for the day where we hold our posters in the air, we are taking a look back at our favorite one from the Rock Out With Your Socks Out 2015 world tour.
The project took place in Europe over multiple different shows, the point of it was for fans to hold up a sign according to their concert. Each show held up one word during "Beside You."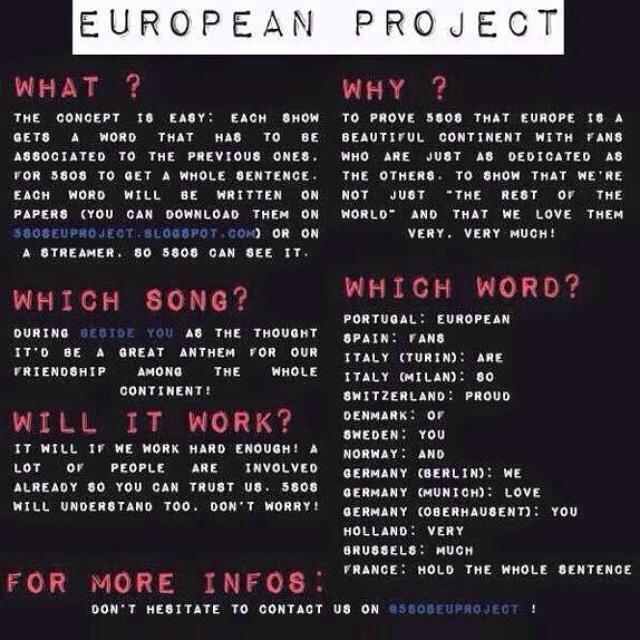 At the end of the European leg of the tour, the final show held up a paper which had all of the words together. The phrase spelled out "European fans are so proud of you and we love you very much."
5 Seconds of Summer took notice  in the project and responded to the fans with their own little project, holding up signs saying "We love EU fans."
Overall, the project was a great success. It even made it into 5SOS's live concert DVD How Did We End Up Here.  
Many other fan projects took place throughout the tour, here is a look at a few of our other favorites!
Orange Hearts project:
We will always be beside you project:
So close but so far away project:
Let us know what your favorite ROWYSO projects were and if you will be participating in any during the upcoming SLFL tour by commenting below or Tweeting us @CelebMix