Following on from the release, and subsequent success of his incredibly powerful new EP Reflections, British singer/songwriter Billy Lockett announces plans for a special "socially distanced" tour of the UK!
In accordance with guidelines set by the government, the tour will take in ten unique, intimate and socially distanced venues across England, with tickets sold in groups of tables (6 people per table) and spread out throughout the venues.
Speaking ahead of his first show in London, Billy says: "My last tour was over a year ago, not being able to play shows has kinda made me lose my identity a little so honestly being able to finally tour again… I mean…. I'm so happy I could cry! I CANNOT wait to see everyone again, it's been waaaay too long!!"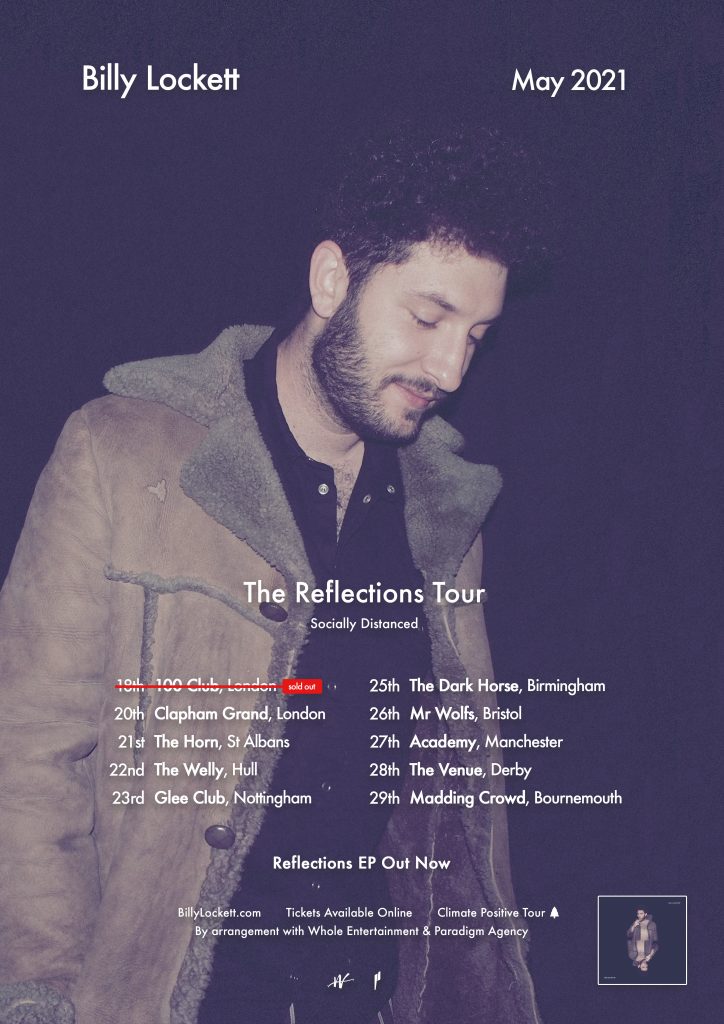 The Reflections Tour 2021 (Socially Distanced)
May 18th – 100 Club, London *SOLD OUT*
May 20th – Clapham Grand, London
May 21st – The Horn, St Albans
May 22nd – The Welly, Hull
May 23rd – Glee Club, Nottingham
May 25th – The Dark Horse, Birmingham
May 26th – Mr Wolfs, Bristol
May 27th – Academy, Manchester
May 28th – The Venue, Derby
May 29th – Madding Crowd, Bournemouth
---
Reflections.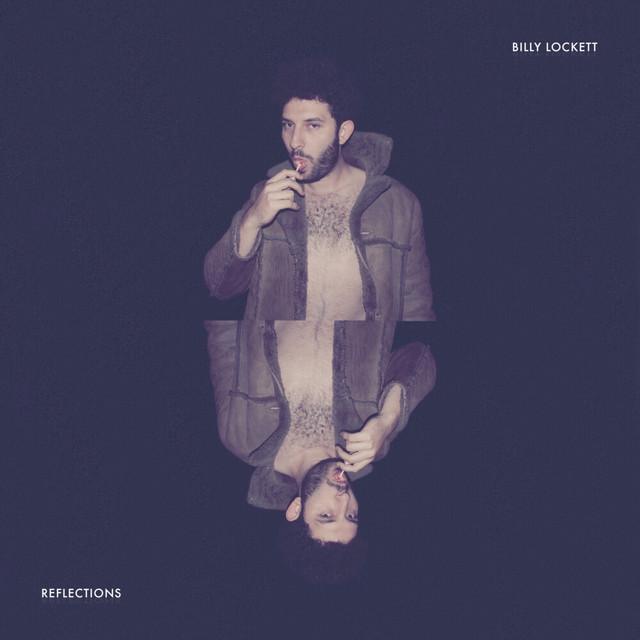 Released late last month to rave reviews from both fans and critics alike, Reflections saw Billy Lockett produce the most personal and profound music of his career to date! Written and recorded at his home in Northampton, the extended play serves as Lockett's first major release as an independent artist free from the constraints of the unrelenting industry – taking ownership of his talent, and now in total control of his creative destiny.
Of Reflections, Billy says: "During this pandemic I've really been learning to forgive myself and study the reasons why I messed up so many times before with drugs, record labels and relationships. Every song is a different chapter of the past. Life is beautiful, totally worth living and should never be taken for granted especially in the times we're living in right now."
Tickets for Billy Lockett's Reflections Tour are on sale now & available to purchase here.
---
Let us know your thoughts on Billy Lockett over on Twitter @CelebMix now!