Global K-pop phenom BLACKPINK kicked back into the music scene with the release of the girl-power anthem "Pink Venom" their biggest comeback to date. Its dance-fueled music video has become one of the most-viewed music videos on YouTube this year to date in the first 24 hours—and the third biggest ever.
"Diamonds shinin' drive in silence/ I don't mind it I'm ridin'
Flyin' private side by side with da pilot/ Up in the sky
And I'm wildin', stylin' on them/And there's no chance
Cuz we got bodies on bodies like this a slow dance"
BLACKPINK is a revolution. It made their much-awaited return as they unveiled their new euphoric and empowering pre-release single "Pink Venom" via YG Entertainment/Interscope Records on August 19. It is the lead single from BLACKPINK's forthcoming sophomore album, BORN PINK, which is slated for release on September 16. Pre-order BORN PINK here!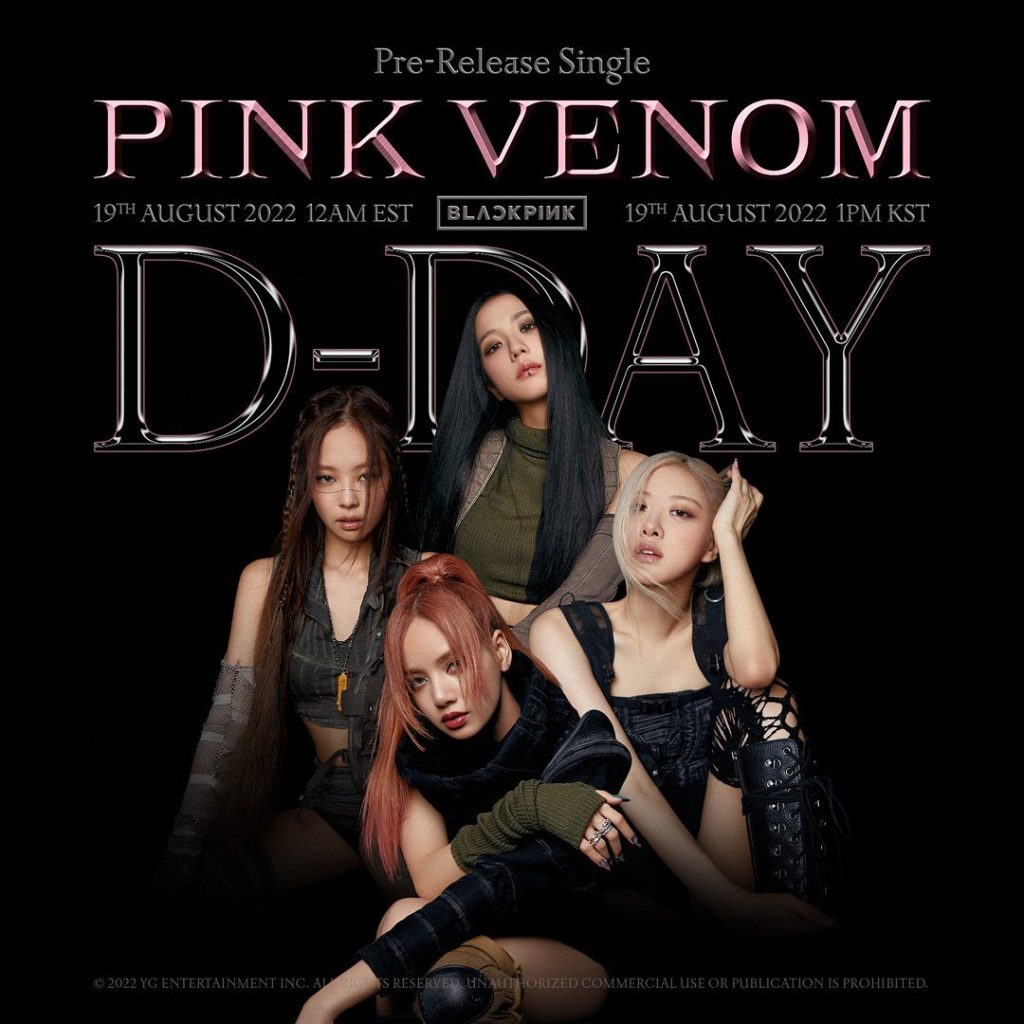 One of the exceptionally successful K-pop groups in music history, BLACKPINK, has redefined the global pop landscape since first bursting onto the scene. The South Korean quartet, comprising Jisoo, Jennie, Rosé, and Lisa, has achieved boundary-defying milestones with their immensely charismatic vocals, sleek choreography, and as fast-rising fashionistas. With over 6.3 billion career Spotify streams to date, BLACKPINK is now set to deliver their eagerly awaited sophomore album, BORN PINK, followed by their 2022–23 world tour to support the album.
"Pink Venom"
"Pink Venom" is the newest pop/rap offering by BLACKPINK, which showcases the lethal side of the renowned K-pop girl group. There's no way you can miss this ferociously sweet venom, packed with mesmerizing flavours with its alluring and engrossing choreography, amplifying the vibe.
The song adorns the enthralling, delicate signature style of BLACKPINK in its true fashion that we have seen over the years. Rose, Lisa, Jennie, and Jisoo enjoy their journey together, acknowledging the power they hold with aggressive lyrics, flawless chords, and effervescent vocals with dance-inducing melodies that will make you groove instantly. Middle Eastern influences are evident in the chorus, along with a dash of hip-hop, electronic beats and geomungo, a traditional Korean stringed instrument that adds an organic and authentic vibe to the song! The song is the perfect way to wrap up the summer and is definitely going to be stuck in the heads of BLINKs for a long time.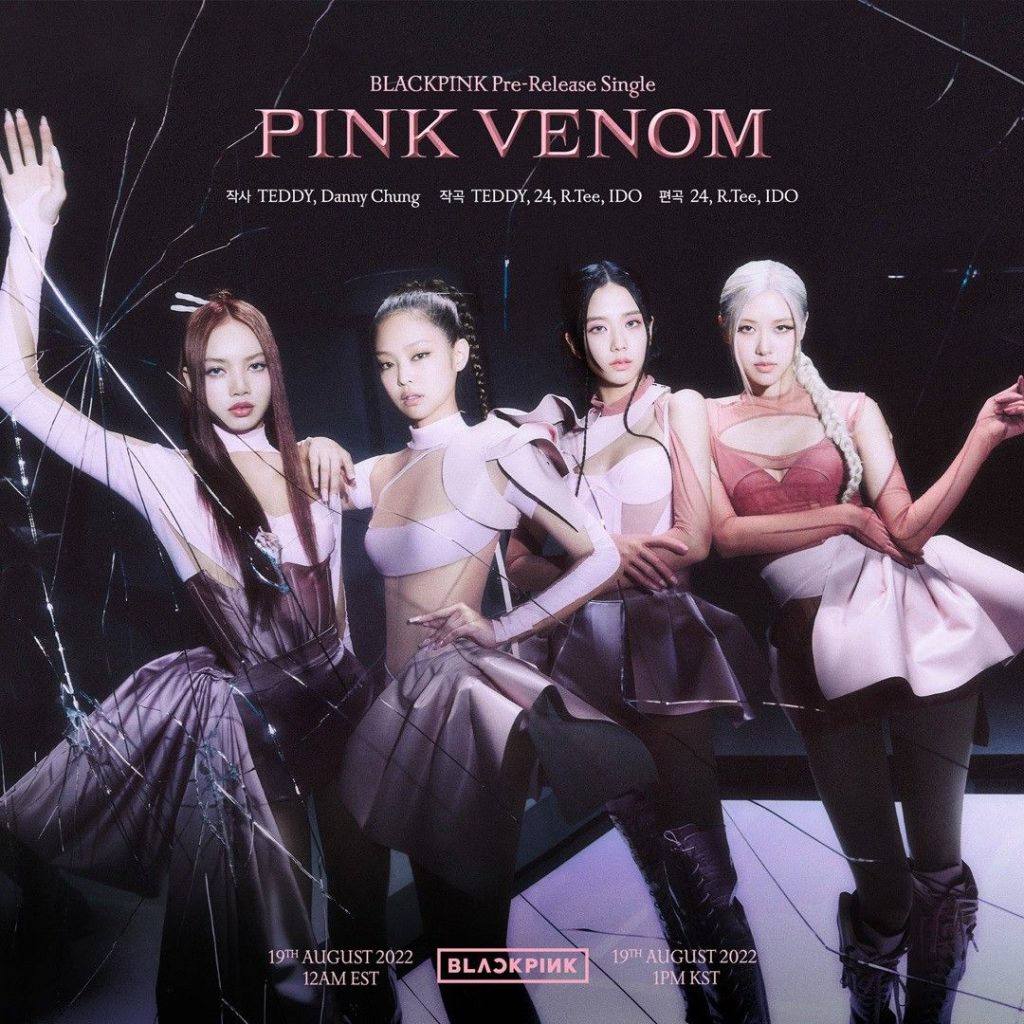 "Pink Venom" also debuted at number one on Spotify's Daily Top Songs Global chart, thus becoming the first song by a female K-Pop artist to top this chart. During a press conference convened in South Korea, Jennie stated the girls' desire to communicate their individuality in the song powerfully, which imitates the title of their album, BORN PINK.
The song arrived with a spectacular music video, which feels eerie yet exhilarating, featuring the girls in their best outfits and hairdos, oozing the searing energy of the song and amping up the heat. You could feel the "lethal" and "venom," and it's not all just plush and pink.
Watch the music video below:
The music video took the internet by storm and crossed 100 million views on YouTube within a little over 29 hours of release, making "Pink Venom" the fastest music video by a female artist to hit this mark, and breaking their own record. Their fans, famously known as BLINKS, went into an absolute frenzy while using social media as they trended "BLACKPINK" and "PINK VENOM" on Twitter, sharing their excitement with the world.
This three-minutes-and-thirteen-seconds-long music video currently stands at 165 million views and 11 million likes (as of now).
BLACKPINK will also become the first Korean female group to perform at the MTV Video Music Awards (MTV VMAs) on August 28th. They have received their nomination for 'Group of the Year,' at the 2022 MTV Video Music Awards, as well as for 'Best Metaverse Performance (PUBG)', while member Lisa has also a nomination for 'Best K-Pop' with 'LALISA'.
BORN PINK TOUR DATES
BLACKPINK will hit the road on a world tour predicted to be attended by over 1.5 million people. It kicks off in Seoul, South Korea, on October 15th and then visits the United States, Saudi Arabia, and Singapore, among others, before landing in New Zealand on June 21, 2023.
Check out the whole tour schedule, including dates and venues and get your tickets here!
October 15th – 16th Seoul, South Korea
October 25th Dallas, TX
October 29th Houston, TX
November 2nd Atlanta, GA
November 6th – 7th Hamilton, GA
November 10th – 11th Chicago, IL
November 14th – 15th Newark, NJ
November 19th Los Angeles, CA
November 30th London, UK
December 1st London, UK
December 5th Barcelona, Spain
December 8th Cologne, Germany
December 11th. – 12th Paris, France
December 18th Berlin, Germany
December 22nd Amsterdam, Netherlands
January 7th – 8th Bangkok
January 13th – 14th Hong Kong, China
January 20th Riyadh, Saudi Arabia
January 28th Abu Dhabi, UAE
March 4th Kuala Lumpur, Malaysia
March 11th Jakarta, Indonesia
March 18th Kaohsiung, Taiwan
March 25th Manila, Philippines
May 13th Singapore
June 10th – 11th Melbourne, Australia
June 16th – 17th Sydney, Australia
June 21st Auckland, New Zealand
"Pink Venom" is available on all digital streaming platforms. Stream, purchase, download, and listen to "Pink Venom" here!
Connect with BLACKPINK: Instagram | Twitter
Share your thoughts with us on Twitter at @CelebMix!