It's been a few days since Britain's Got Talent's 10th anniversary came to a close, and we're already experiencing full withdrawal. For comfort, let's revisit our top 10 best moments from this series…
10. It's…um…a polar bear!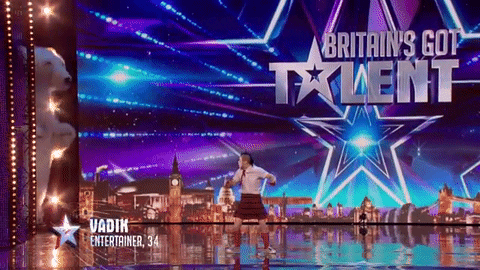 When Vadik the creepy clown emerged from the wings, we didn't expect him to be joined by a majestic Arctic mammal dancing to 'Rock This Party' and 'Eye Of The Tiger'. Cue mass confusion and Alesha slamming her buzzer.
9. Crossbow vs. Simon Cowell
Danger is a much-loved trait of any Britain's Got Talent act, so much so that Simon loves to establish 'danger levels' before a performance starts. He doesn't enjoy it so much when he's in the firing line – like in Ben Blaque's audition, in which he had a crossbow aimed at him by someone blindfolded.
8. The beard-off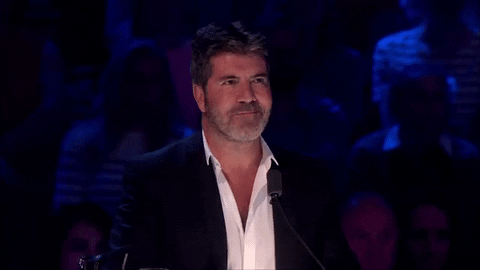 A running theme during the semis this series was bearded banter. The hairy gags were made after Simon and Ant both sported notable stubble – Simon suggested Ant aims for modelling contracts, with Twitter echoing this – one user even declared "Ant's beard to win". We shouldn't exclude Simon's though, right?
7. Alex and his many swords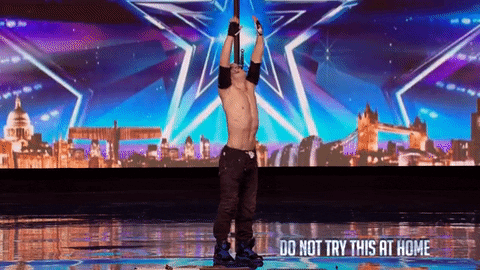 It's the act that got everyone talking in episode one – Mr Magala sticking a sharp blade inside himself, then back-flipping and sliding down poles. Marvel – and cringe – at how he keeps the metallic stick of doom dead-still, avoiding any vital insides as he does so.
6. Reverse ivory-tickling 
How do you make an instrument like the piano even more beautiful? By reinventing it – by turning it on its head. In this case, quite literally. Colin Henry wowed us all with his upside-down performance, which proved splendidly intricate and accurate – just as if he could see what he was doing.
5. Wait, a DINOSAUR?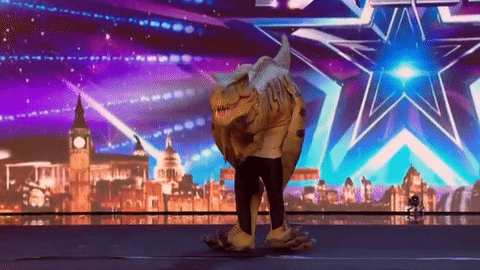 We always expect the unexpected on BGT, but we didn't expect a dinosaur prancing around to 'Yabba Dabba-Doo' whilst fire is exhaled around him. There isn't much else to say, is there?
4. Trip Hazard's signature move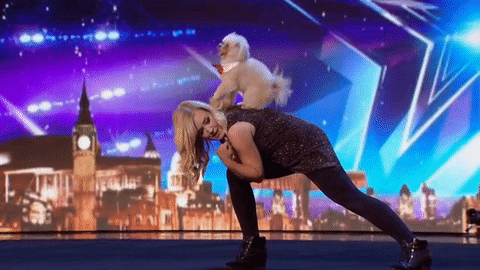 Just when we think dog acts couldn't get any sweeter – puppy Trip Hazard outdoes all cuteness boundaries with his adorable arm waggle. He looks like a prince surveying his estate, doesn't he? Winner of the public wildcard, he got all the way to the final.
3. Richard Jones does this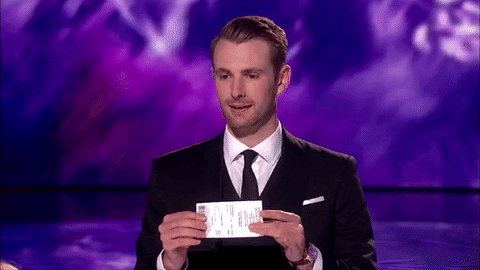 This series' champ Richard Jones just found his winning business concept – turning receipts back into cash if we're not happy with a product. Reunite with all the money wasted on fast food and booze through the power of magic!
2. Beau Dermott rips the roof off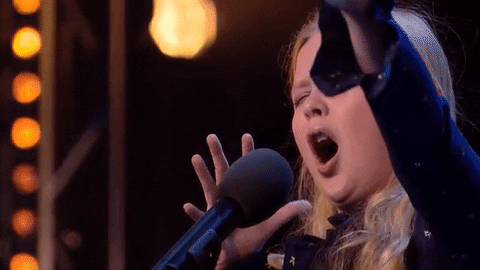 We never thought we'd see a SuBo moment again, but 12 year-old Beau proved us all wrong and secured Amanda Holden's golden buzzer. Performing from the musical Wicked, her audition voice seemed to (quite literally) Defy Gravity. A fast-track ticket to Broadway is now all but confirmed, right?
1. 10 years of Talent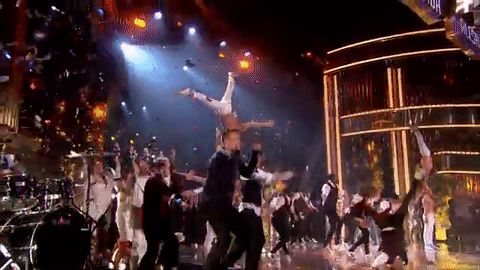 Not all that glitters is gold. Never judge a book by its cover – and always expect the unexpected. The 10th anniversary performance in the final, starring past acts, was stunning – and epitomises everything we love about BGT. We're still an emotional wreck after our 100th viewing. Here's to another 10 amazing series!
What is your favourite BGT moment from series 10? Let us know at @CelebMix!