J-Hope has finally debuted as a solo artist after enjoying the meteoric success of BTS as he unveiled his debut single, "More." The single features on J-Hope's upcoming solo album, Jack in the Box, and is available on all digital music-streaming platforms worldwide.
Jeong Hoseok, popularly known as J-Hope, is a South Korean rapper, dancer, songwriter, music producer, and member of the mega k-pop boy band BTS. Known as the lead dancer and rapper of the group. His originality in music as an artist comes from the fact that he learned music through dance. With his solo work, he hopes to express his honest emotions and personal narratives, suggesting his vision as an artist.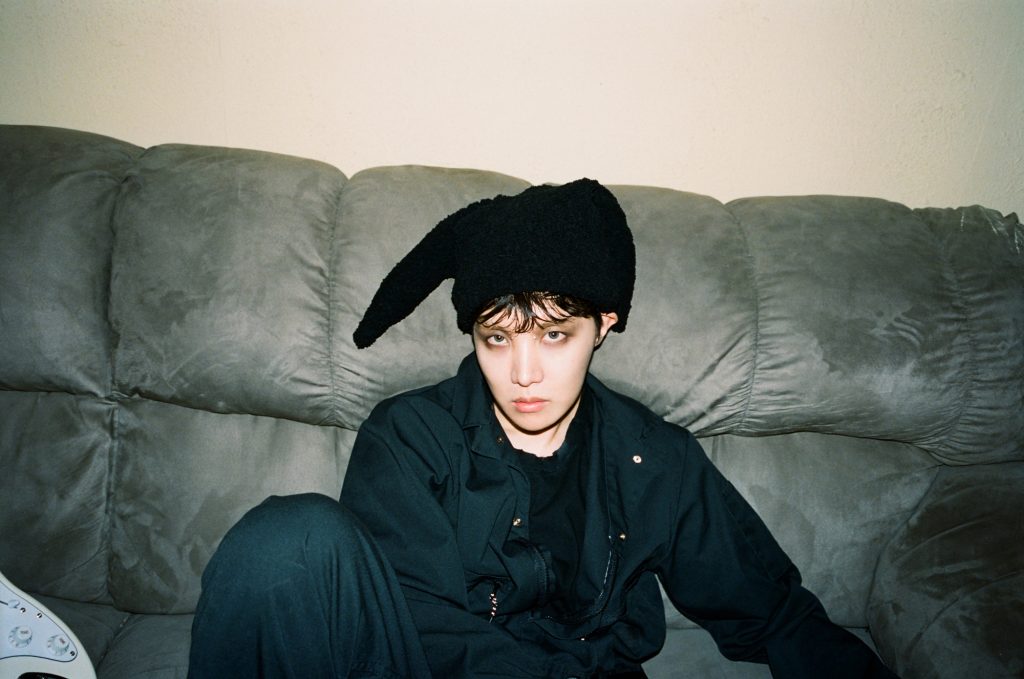 After the recent BTS anthology album, Proof, the BTS Army was clamouring for more thrills, so J-Hope kept his word and gave them "More."
With the announcement of his debut solo album, he is all set to become the first member to embark on his solo musical journey. It is an old-school hip-hop track with raw drum beats and guitar-heavy guitar riffs that perfectly complement his mellifluous vocals. It comes in the wake of the band's announcement to take some time off as a group after nearly a decade of non-stop work together to focus on their individual projects for a bit.
J-Hope has so far displayed a positive, happy, and energetic demeanour, but "More" has revealed a whole other aspect of his personality which we are really enjoying. It gives a more in-depth idea and a taste of his artistic expression, his development as an artist, and what to anticipate from him in this next phase of his career.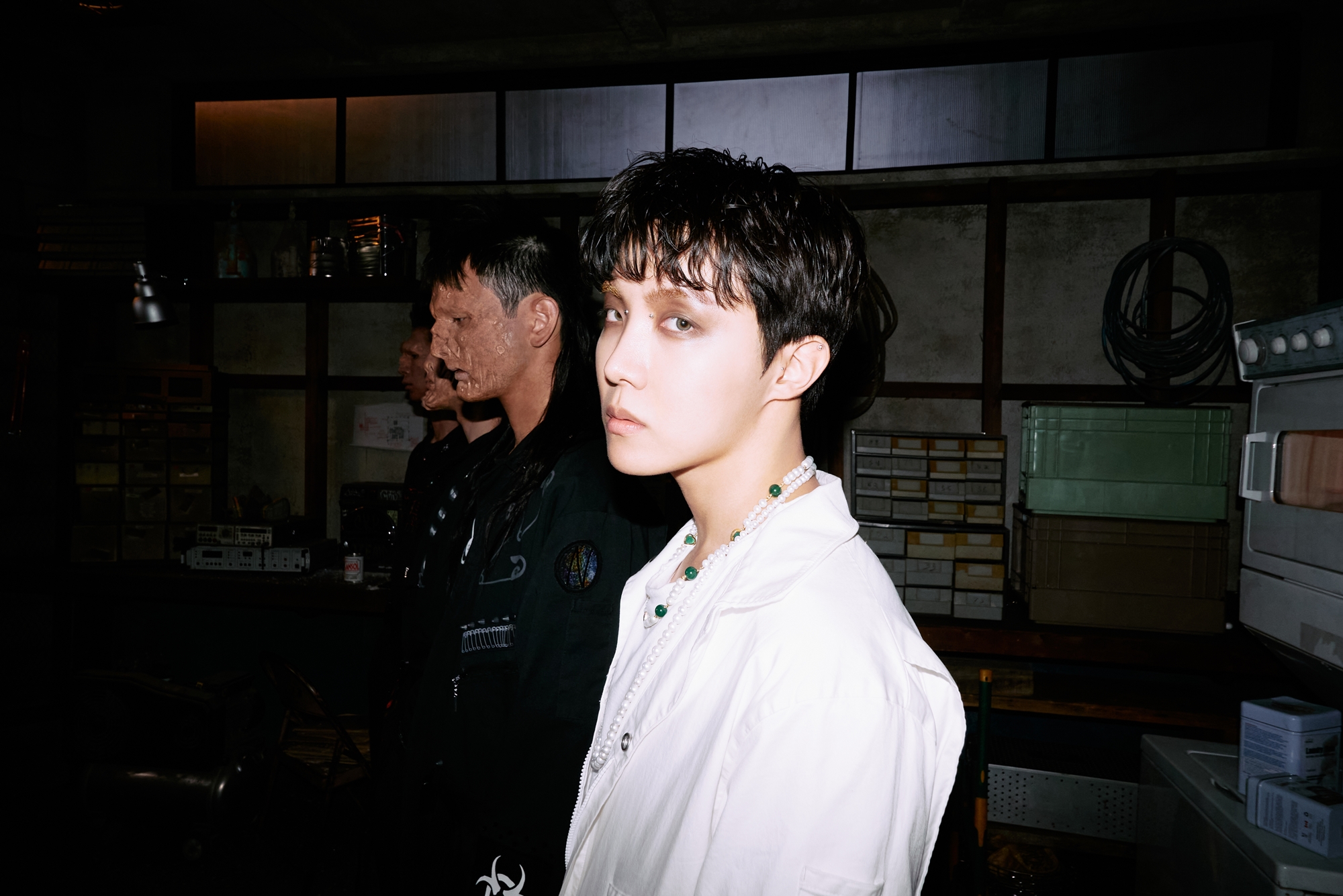 "More" is one of the essential anchors conveying the core message that penetrates the whole album. J-Hope's unique rhythmic flow and shouting rap delivery manifest his flame-like aspirations and pure passion to escape the box and show the world what more he can offer. J-Hope wants to break the mold and show everyone how he has grown as an artist beyond "J-Hope from BTS." He desires to experiment with his sound to show off his new, darker, and a more authentic side that he feels will demonstrate his immense passion for music.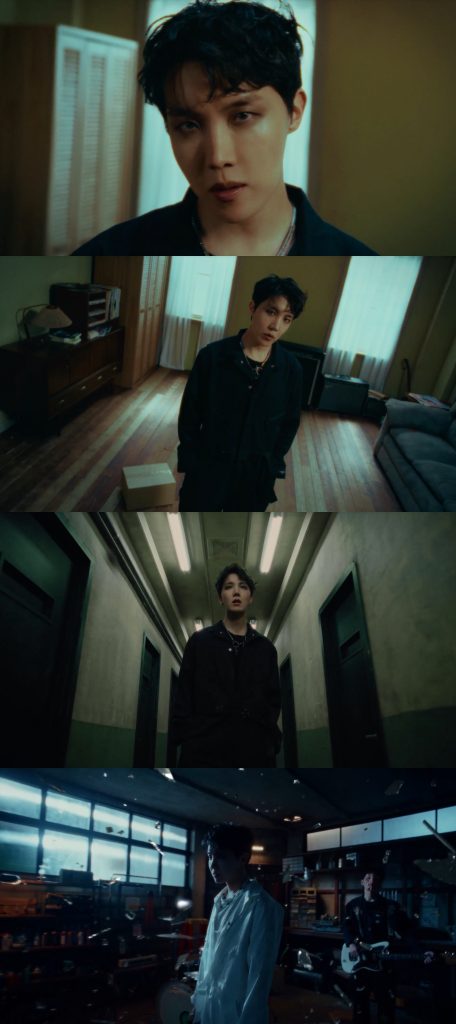 To commemorate the release, J-Hope shared a letter on their fan community, Weverse, to thank his fans and discuss his 'immature desires.' J-Hope said, "I don't know how you may have listened to it, but I always wanted to show you more cool things. And I think there was always an immature desire that always thought about things I personally could show you as BTS' J-Hope!!!"
He further continued, "I think today is the day I can fulfill those desires…I am feeling thankful, perhaps also sorry for many ARMYs all around the world for accepting those thoughts and emotions together!!!"
As he noted in his post,
"I think this album overall holds those emotions of J-Hope. Starting from today I'm planning to gradually show you all those emotions of J-Hope in many ways!!! Please know that it's an important process where J-hope and human called Jung Hoseok are taking the next step as a person and I would be thankful if you look forward to it give interest. Because there are always you fans who listen, I am able to do music."
"More" accompanies a spectacular and symbolic music video filled with references and symbolism. The video starts with a box being delivered to J-Hope. There are various doors in the corridor which open to reveal different rooms, including an office, a patient room, a living room, and a tool room where he's performing with a band.
Symbolically, each room represents a different aspect of the artist as he forges his path toward realizing his aspirations. He moves throughout the rooms, displaying his many charms. They oppose the aesthetics of black and white to his colourful interests and visions. The album's release will reveal J-wide Hope's range of personality traits and charms and a mystery, an explosion of new things, and the meaning behind the album's box.
Watch the music video below:
J-Hope will head to Chicago after the release of his album on July 15 to perform on the main stage at the Lollapalooza music festival on July 31. This performance will be historic, as it will be the first time a South Korean musician will headline the main stage at a significant music event in the United States. We cannot express how thrilled we are to be there to witness that event and support our favourite K-pop idol.
The remaining tracks of Jack In The Box will also be available on digital music services on July 15 and via "Weverse Albums" on July 29. The "Weverse Albums" app allows users to download the album, photos and more via QR code.
To stay connected with J-Hope: Facebook | Instagram | Twitter | Youtube
Share your thoughts with us on the latest single and upcoming album on Twitter @CelebMix!