At the grand age of 16, rising pop sensation Will Callan has been making music for almost half his life.
An accomplished stage performer from a young age, the super talented singer and musician, not only writes his own lyrics but makes his own beats, plays piano and guitar and, despite his tender years, has already mastered the fine art of creating and producing well-crafted, original sounding pop songs – in turn developing his own unique style, and brand of, addictive pop!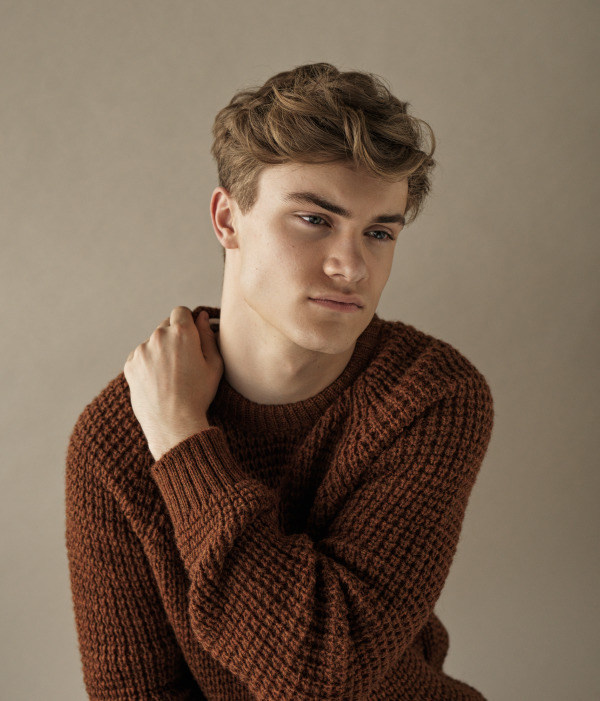 In a world where over night fame and instantaneous success seems easier than ever to achieve, thanks in-part to the rise in power of social media and the ever growing popularity and public appetite for reality T.V. shows, it could be easy for some to dismiss Callan on face value as being 'just another teen' looking to live the glamorous life of a celebrity, without offering anything of real substance or service to society.
To those of may have that opinion, you could not be more wrong! As we found out when CelebMix met Will Callan…
'There's a new world to be won!'
Having taken a keen interest in the arts as a child, Will joined the Liverpool Institute of Performing Arts 4:19 Academy (LIPA 4:19) at the age of 8, performing in full scale productions of Les Miserables and Jesus Christ Superstar, before becoming a member of the Liverpool Empire Youth Theatre as a teen.
"Throughout primary and secondary school, I was always actively involved in the school plays every year." Will tells us. "I just loved performing arts – and I still do now, I'm actually currently rehearsing for productions of West Side Story and Chess at the moment."
Clearly bitten by the performance bug, and with his love of singing and the theatre now intrinsically woven into every fibre of his being, it wasn't long before Will's musical horizons were broadened further, thanks in-part, to a certain member of the Callan family…
"My Dad played in bands most of his life, so he's loving been in the studio again, even if it is just watching me!" Will laughs. "Our house was, and still is, always full of music – our playlists are very eclectic and diverse; and that's great because honestly I love music of all genres – it's always been a massive part of my life since I was very young."
'As every fairy tale comes real…'
It was that same love for music, and the curious desire to explore his dreams further that lead Will to audition for the second series of ITV's The Voice Kids UK back in 2018 – wowing coaches will.i.am, Danny Jones and Pixie Lott, with his understated and captivating performance of Joni Mitchell's 1968 hit Both Sides Now.
Applauded for his warm, rich vocal tone and innate ability to effortlessly convey the story of songs through his performances, Will made it all the way through to the semi final rounds of the competition.
2 years on, it's clear that Will still looks back fondly on his experience on the show. "It was amazing and although I didn't win, it has provided me with a fantastic platform to kick-start my music career. Without appearing on The Voice, I wouldn't have met my management team Massive Management."
And as for his mentor, pop princess Pixie Lott, Will has nothing but love, gratitude and words of high praise for the Cry Me Out singer. "Pixie was lovely to work with and very supportive of me. She was always so positive, and gave me the confidence to really believe in myself."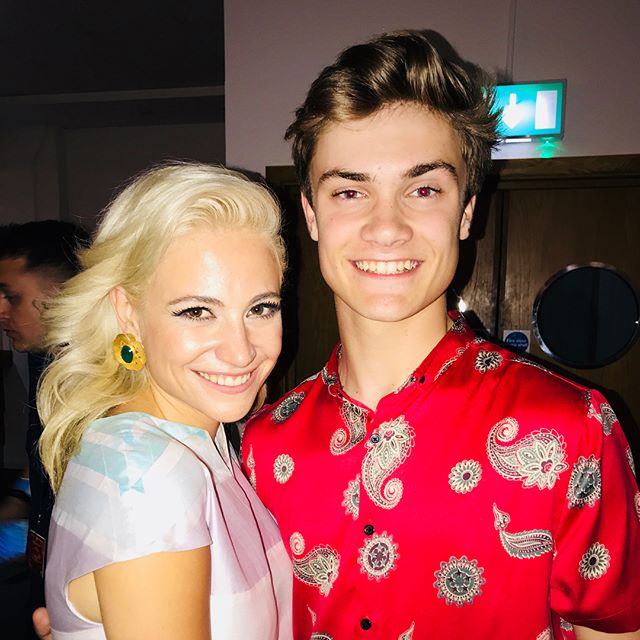 In the notoriously fast paced world of showbiz, where professional and personal relationships and friendships are hard to maintain, are the pair still in touch we wonder? "Obviously, she's very busy" Will admits. "But we do keep in touch… in fact, she gave me a shout-out on Instagram for my first single!"
'I could be worth it!'
Released back in the autumn of 2019, Will's debut single Losing Our Minds, was a euphoric slice of slick R&B/pop – it's captivating beat and free-flowing melody, interspersed with chant-like choruses and dub-step breakdowns, fusing together to create an out and out BOP!
Described by many as being 'refreshing' and 'anthemic' – the track was the perfect way to introduce Will as a fresh, new and exciting artist to the world.
'Tell me you want something new.'
"I wrote my first song at my cousin's wedding in 2016, when I was 13 and haven't stopped writing since." Will reflects as we begin to discuss his early forays into songwriting, his enthusiasm and genuine passion for the art of making music palpable and evident for all to see. "I spend most of my spare time either on my piano or laptop, writing music and creating beats in the small studio set-up I have at home."
"But when I'm in the studio with a producer, I like to start from scratch and just see where the mood takes us. Sometimes I'll use an idea I've had before, or come up with something fresh and new on the spot. I always try to use personal experiences in everything I write about because it's important to be able to connect with the song. My phone is full of voice notes of ideas! Sometimes the lyric comes first and I'll work on a beat or melody around it. Other times, I'll get a melody in my head and I'll write a lyric to go with the melody."
As Will thoughtfully explains his creative process, and the intrinsic ways in which he likes to work in the studio, it becomes eminently clear we are very much in the presence of a young artist on the cusp of greatness – coming into his own and taking control; making bold, brave moves to ensure his future success in an industry he hopes to be a part of for a very long time to come.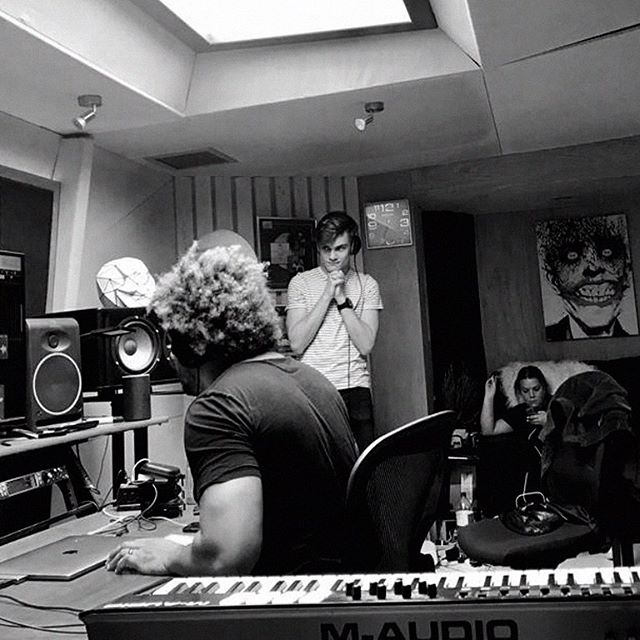 As talk turns to plans for his upcoming debut album and what stage he's at in terms of the writing and recording, Will admits it's tricky balancing a fledgeling pop career alongside his current academic studies. "I spent quite a bit of time in the studio last year and wrote and recorded with a number of producers which was a great experience, but we're taking things steady at the moment as I'm juggling both my A Levels and my music."
"We're arranging more studio time over the next few months though, which gives me something to look forward to once my exams are out of the way. But I'm happy with what we've done on so far, and the feedback I've had has been great!"
Having already worked on the tracks with an impressive array of established and well known producers, including the likes of Adam Argyle (Tom Walker, Dua Lipa), Sky Adams (Kylie Minogue), Taneisha Jackson (John Legend, The Chainsmokers), Carl Ryden (David Guetta) and Liam O'Donnoll (Maroon 5), Will describes his sound as being "pop" with jazz, soul, R&B and hip-hop influences.
"I'm a big fan of Jamie Cullum – who I'm to going to see in Liverpool this month actually." Will reveals as we quiz him on which, if any, artists past or present have inspired him and the music he's currently making. "I love a variety of artists really, I'm inspired by people like Bruno Mars, Daniel Caesar, Tyler the Creator, Denzel Curry, MNEK, Brockhampton and Childish Gambino – a real mix."
When speaking to Will, it is unmistakably obvious just how much of himself he puts into his work. And when an artist is as dedicated and giving as he is, there is always a deep hope that all of their efforts and hard work will one day be rewarded in some way…
For Will, the rewards are already coming in thick and fast, as not only was his second single Out Of Your Life featured on Spotify's New Music Friday UK playlist, but the track was also played on Radio 1 by Mollie King as part of her brand new Friday morning show Best New Pop – an honour not lost on the young star.
"It was a great feeling hearing my song being played on Radio 1." Will says, his genuine excitement still unabating. "The show is on quite early in the morning so I had to set my alarm for 05:55 to hear it, but it's amazing and just unbelievable really to find myself on a playlist with the likes of Lady Gaga and Justin Timberlake… a friend of mine nearly crashed her car on the way to work when she heard it! Hopefully this won't be the last time they play one of my tracks…"
'You should know, I'm a real fighter!'
Released today, Forgiving & Forgetting – Will's third single – is a defiant clapback to any individual out there purposefully trying to bring him down.
Poignant and empowering in it's message, the mature sounding track showcases the Cheshire native in an entirely different light, his brooding and unbridled swagger, and fierce "don't mess with me" attitude, on full display for all to see.
"This song has a special place in my heart." Will says of the track. "It's about being true to yourself and not changing who you are just to fit it and I guess that moment of realisation that it's time to put the past behind you and move on because life is so much better when you surround yourself with positive people who accept you for who you are."
'I got myself & I'm okay!'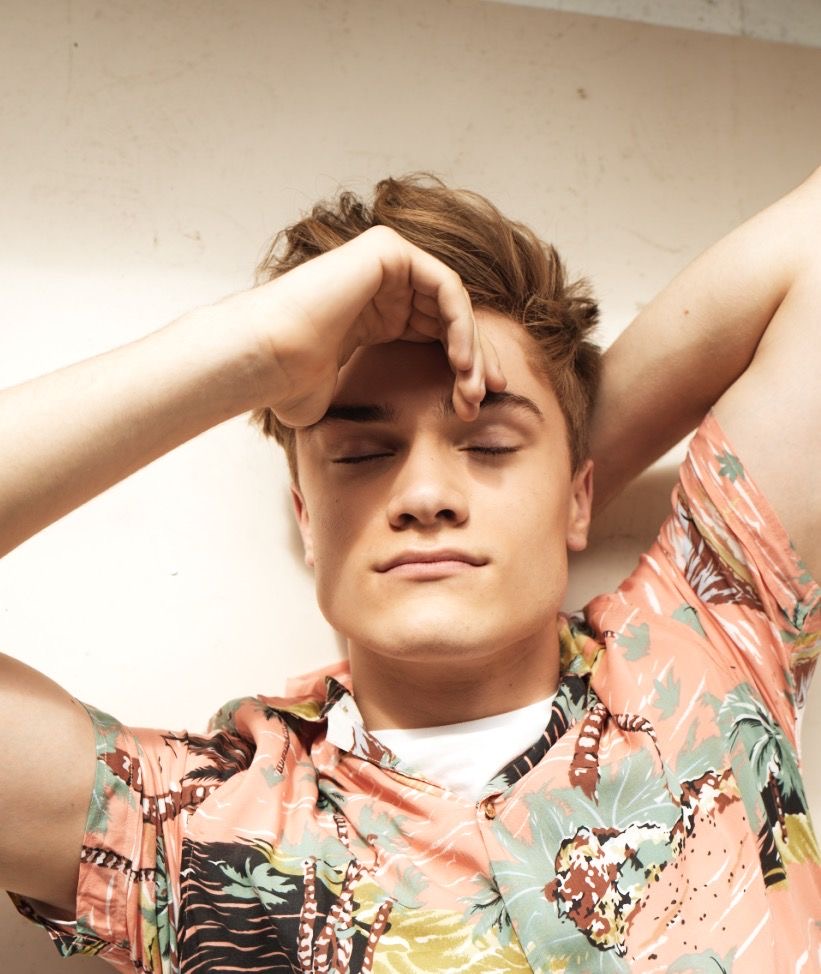 "I love the whole process of making music." Will happily declares when we ask what it is he enjoys most about doing what he does. "From coming up with the initial idea for a song, to working on the lyrics and melody, and the buzz of being in the studio… I'm truly in my 'happy place' there. And of course, the excitement when I receive the "You've Got Mail" message from my management team with the final finished track."
And as for the future and what he hopes to achieve? Will is happy to take things one day at a time. "Who knows what the future holds, I mean who'd have thought when I finished on The Voice in 2018 that I'd have had my single played on Radio 1!"
"It's been a great ride so far and I just want it to continue. I'm looking forward to more studio time, more writing and playing live gigs – I would love to reach more people with my music and increase my followers as time goes on."
Something tell us, achieving all of this won't be much of a problem for Will…
---
Let us know your thoughts on Will Callan and his brand new single 'Forgiving & Forgetting' over on Twitter @CelebMix now!