As she gears up for the release of her second solo album 'Euphoria' later this summer, Claire Richards today (July 26th) shares 'Summer Night City' – an electrifying remake of ABBA's 1978 hit featuring guest vocals from the legendary Andy Bell.
Produced by Steve Anderson and Ian Masterson, and serving as the follow up to the projects lead single 'I Surrender' (which has already added to over 23 radio playlists), the powerful track sees both singers deliver soaring vocal performances, their instantly recognisable tones complimenting one another with ease, as they trade back and fourth across the top of Anderson and Materson's epic production.
Commenting on the duo's version of the song, Claire says in a press release: "While it's always scary to tackle ABBA, we chose to include 'Summer Night City' on the album because it's not an obvious choice but it's an absolute banger. The idea of inviting Andy Bell to duet on this song is truly a full circle moment for me 12 years after becoming friends while competing on Popstar to Operastar. Both Steps and Erasure have so many connections to ABBA. It felt like a perfect match but probably not one people would expect. I'm delighted to have Andy be part of this record."
Watch the official lyric video for 'Summer Night City' below:
---
Scheduled to be released Friday, August 25th 2023, 'the record 'Euphoria' sees Claire celebrate powerhouse women in music by recording a specially curated collection of songs made famous by world renowned female singers including Whitney Houston, Celine Dion, Cher, Karen Carpenter, Donna Summer, Olivia Newton-John and Barbra Streisand. 
"Every single song is a banger – listening to this album just makes me feel good!" Richard says of the album. "I want everyone to whack it on before they go out and get themselves completely in the zone of having a good time."
Euphoria x Tracklist
1. Euphoria
2. Song For The Lonely
3. No More Tears (Enough Is Enough) (with Delta Goodrem)
4. So Emotional
5. I Surrender
6. Summer Night City (with Andy Bell)
7. This Time I Know It's For Real
8. Never Trust A Stranger
9. Gloria
10. Never Knew Love Like This Before
11. Love Is A Battlefield*
12. Xanadu*
13. Goodbye To Love
(*deluxe only)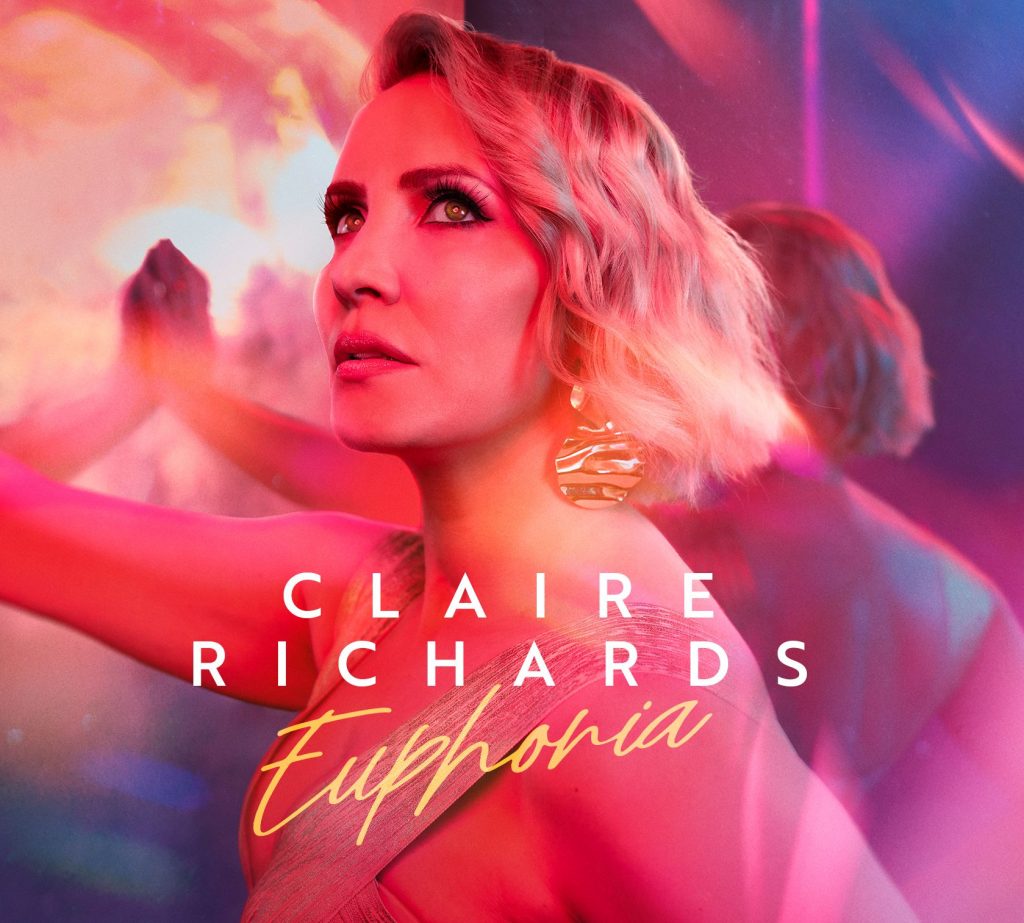 "Euphoria" is available to pre-order now.
---
Let us know your thoughts on Claire Richards over on Twitter @CelebMix now!