This group from Oxford stole the crowd's attention in Seattle.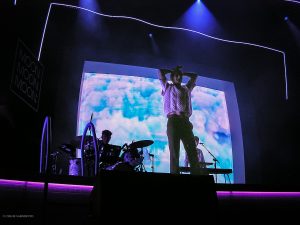 The four-piece indie group, Glass Animals, brought their Dreamland Tour to the Emerald City and performed a show that got the whole building jumping. Per the words of the lead singer, Dave Bayley, the show more closely resembled a festival- Referring to the large crowd and thrilling stage effects. With confetti shooting out and vivid lights shining from every corner, the crowd never once fell dull.
"Seattle, it's been too long," Bayley spoke, referencing the last time they headlined in Seattle in 2017- Coincidentally, at the same venue: WaMu theater.
Since their debut in 2010, Glass Animals have redefined the boundaries of alternative music with their experimental sounds and psychedelic stage visuals.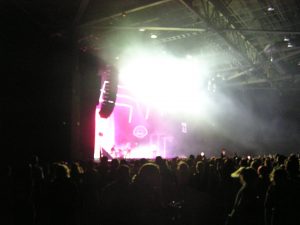 With a 15 song setlist, including a 2 song encore, consisting of crowd favorites like Heat Waves and The Other Side of Paradise, Glass Animals brought the energy to Seattle on a night with gloomy weather. It is no secret that Seattle has loud residents and these fans held true to their reputation.
The crowd demographic consisted of all ages, representing the diversity of their music and appeal to all populations, as I literally saw a child, no older than 4, dancing at the concert with his parents.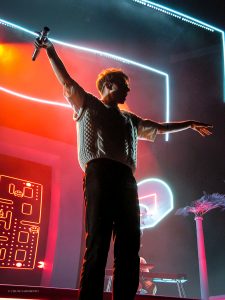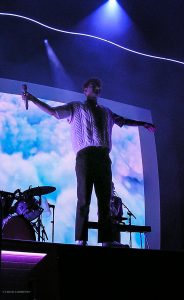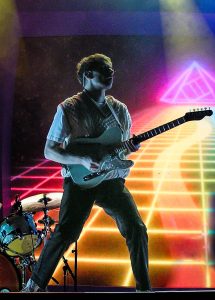 When it comes to Glass Animals, one thing's for sure: the on-stage chemistry and fire are irrefutable. It is as if the band is in their own world, having the time of their lives doing what they love.
Despite never really keeping up with Glass Animals prior, I can firmly say that I will continue to follow this impassioned band and the success that trails them.
Want to hear more from Glass Animals? Check out their Spotify here!