The Aces took the stage at Theatre of The Living Arts in Philadelphia on December 12, 2021, for one of their final shows this year.
Ever since the release of their sophomore album, Under My Influence, in 2020, fans around the world have been anxiously waiting to see The Aces perform new music.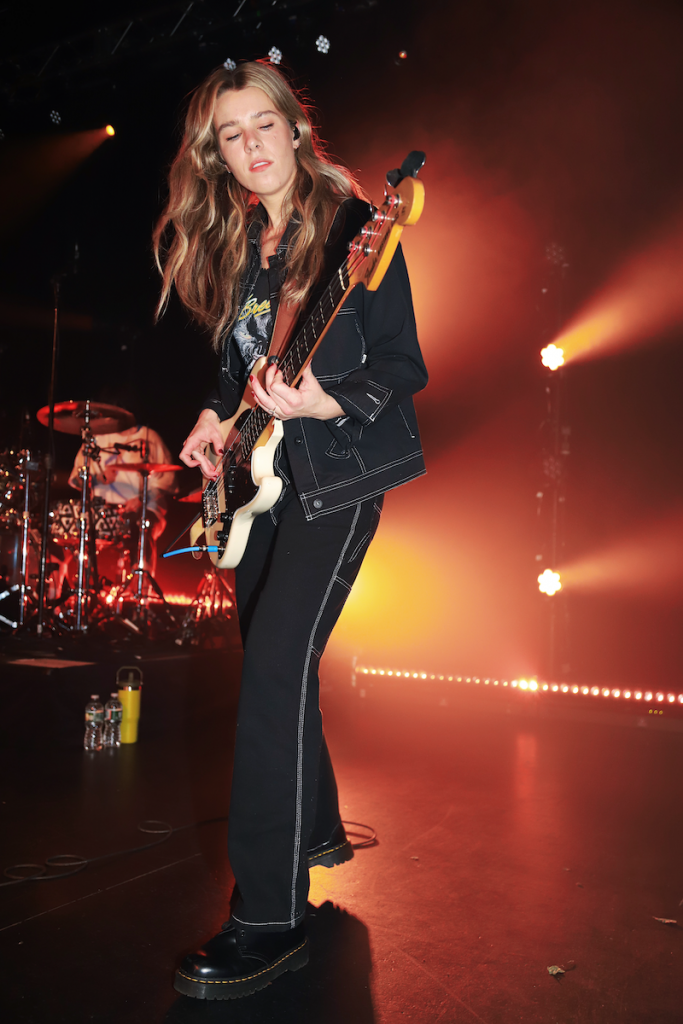 Now, the four-piece girl band have effortlessly sold-out and packed venues across the United States less than two years after the release of their second project. And with opening acts Sawyer and Beaches joining them, this tour is full of almighty girl-power and undeniable energy.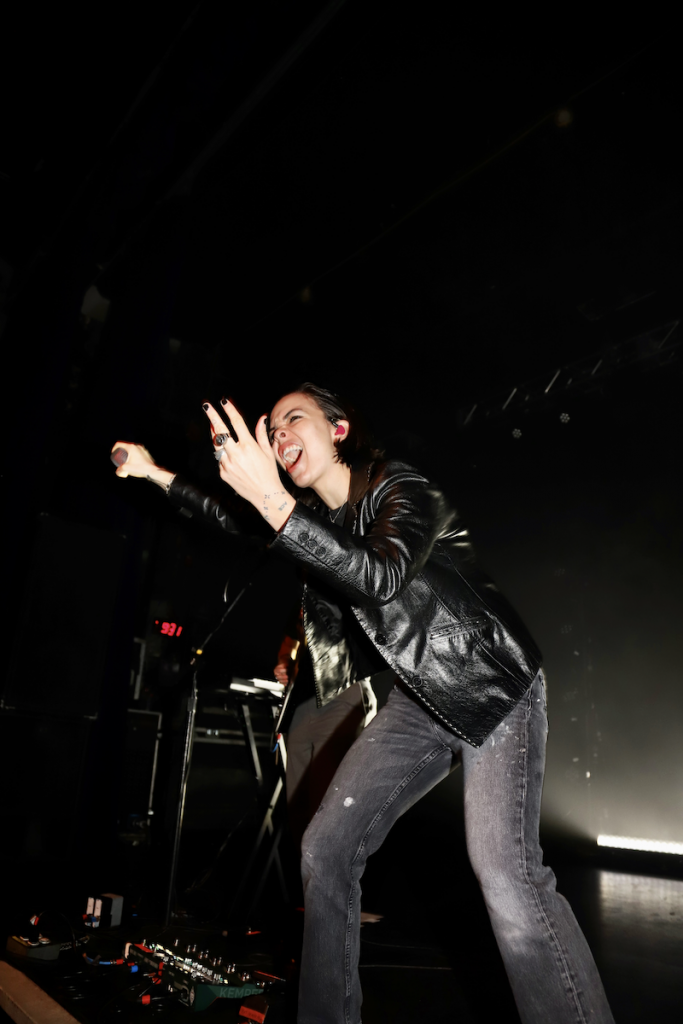 The Aces bring their records to life on stage and that's one major takeaway from the Under My Influence Tour. It's nearly impossible to stand still during their set. Whether it's dancing or jumping, the crowd in Philadelphia was always on the move…and so was lead-singer Cristal Ramirez.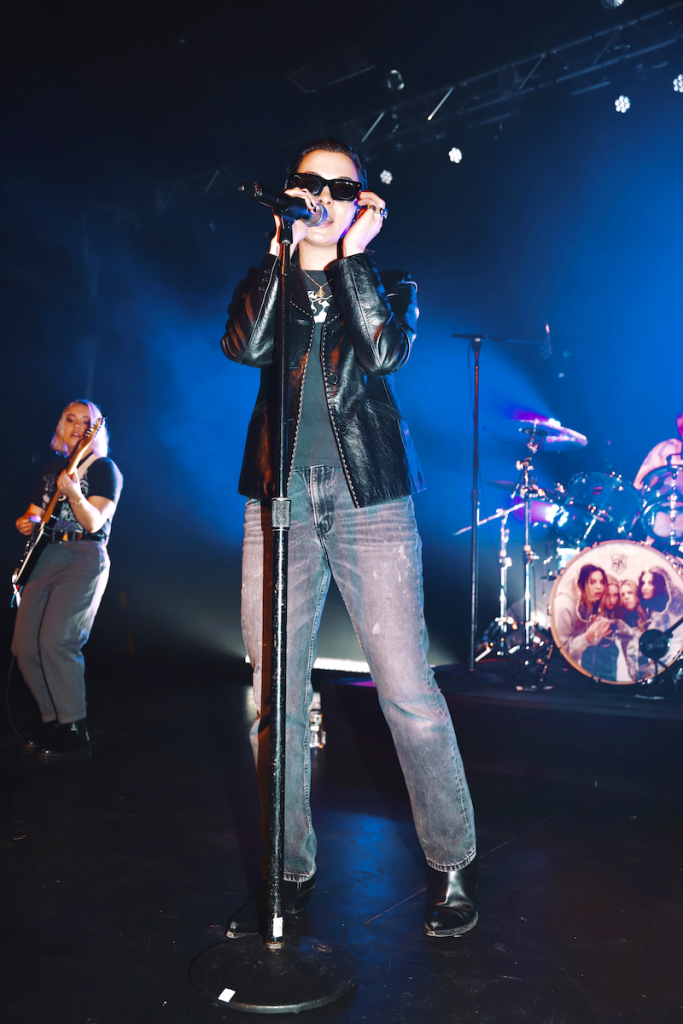 Attendees effortlessly matched the group's energy from start to finish. Fans screamed the lyrics to tracks from both When My Heart Felt Volcanic and Under My Influence, covering the Aces' discography and putting their dedication towards the group on display.
Fan-favorites, "Kelly," "Daydream" and "Stuck," were included in the show's setlist…the majority of which consisted of tracks off of Under My Influence (hence the name of the tour). However, fans of When My Heart Felt Volcanic are still able to enjoy a select amount of songs from that project.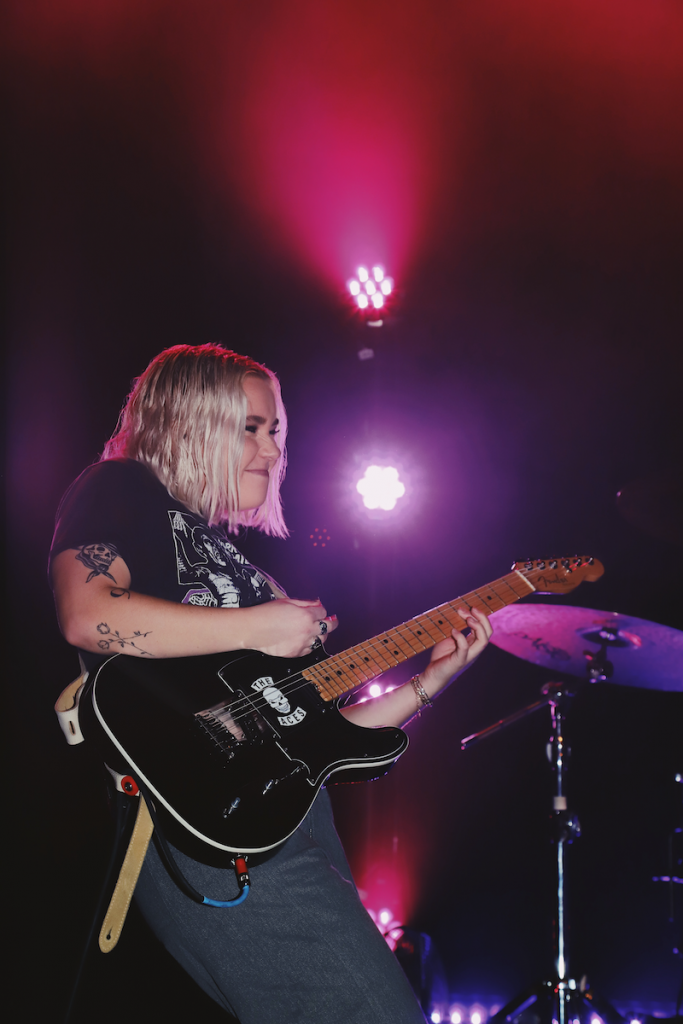 If one thing is certain, the on-stage chemistry and energy is undeniable when it comes to The Aces. They not only sound just like the studio versions of their tracks, but they visibly have fun performing together. And their hard work continues to pay off. Prior to a packed crowd in Philadelphia, the group sold-out an iconic venue in New York City: Webster Hall.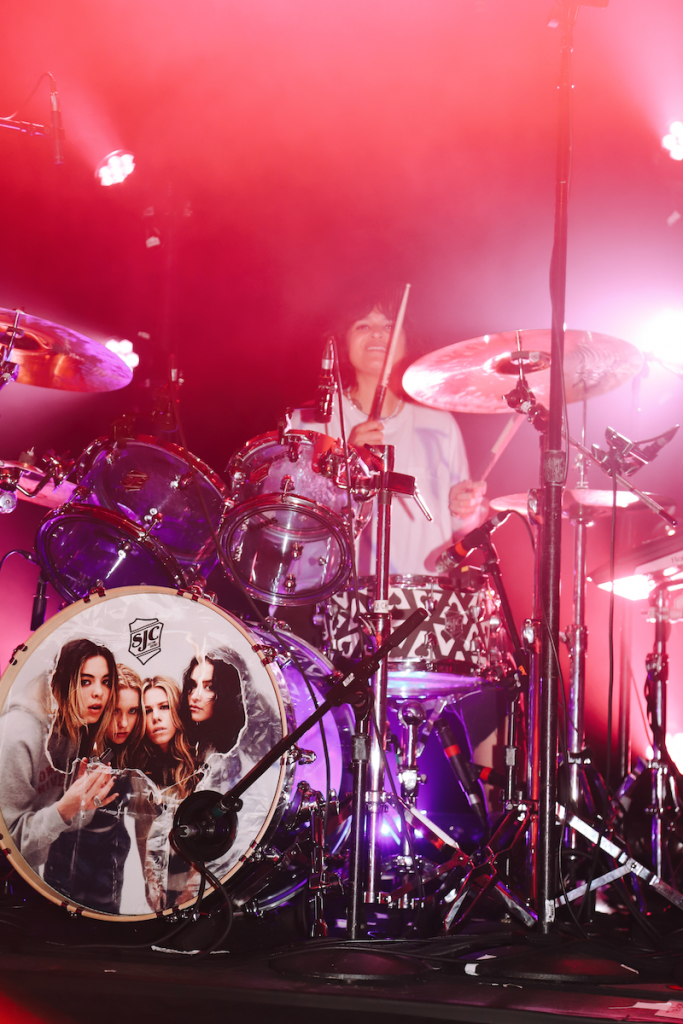 The Aces shared their reaction on Instagram: "NYC SOLD OUT. such a surreal moment ?. a lot of who we are as a band was discovered in New York. You guys always show up and show us so much love. Can't really put into words how grateful we are. thank you so much, truly a night we will never forget."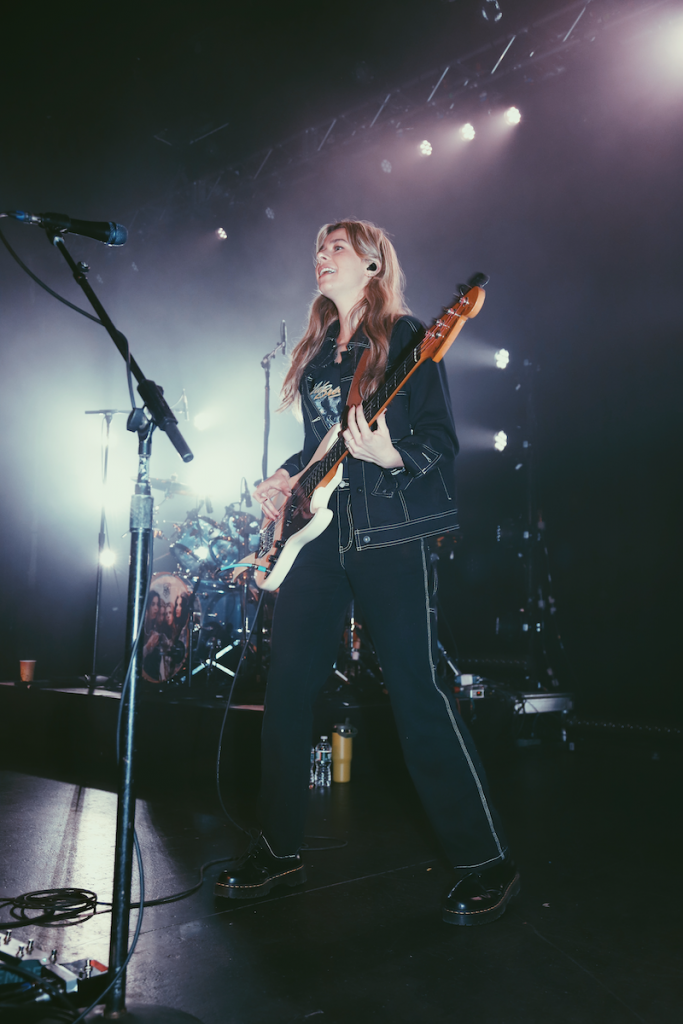 Similarly to their popularity on streaming platforms, The Aces fanbase continues to grow at a rapid rate. The Under My Influence Tour is set to resume in Europe and The U.K. next year beginning March 6, 2022, in Berlin, Germany.
Follow The Aces on Spotify and Instagram.
For tickets and tour information, click here.