Why Don't We surprised fans with a tour launch performance at the Bowery Ballroom in New York on June 15, 2022. The five-member boy band are set to kick off the U.S. leg of their "The Good Times Only" tour in Tulsa, Oklahoma, at the end of July. To celebrate their tour, the group performed their biggest hits for a sold-out crowd full of some their biggest fans in New York on Wednesday night.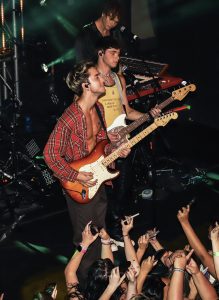 The show kicked off with "Fallin," an absolute fan-favorite, and effortlessly transitioned from one hit to the next. Attendees sang along to every song whether it was released three years ago or three weeks ago and constantly overpowered the venue's speakers in the best way possible. The group performed their latest singles, including "How Do You Love Somebody," but also songs from their debut album, 8 Letters, which was released four years ago. The 60-minute set was full of high energy and plenty of fan interactions from start to finish.
WDW showed off their growth from the last time they hit the stage on tour back in 2019. This time around, each member of the group performed with an instrument. Daniel Seavey even showed off his cello skills!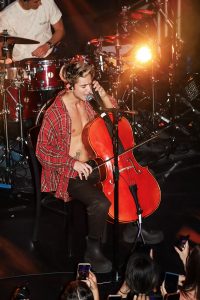 Why Don't We fans, also known as "limelights," have been eagerly waiting for the group to tour after the pandemic. And while touring opportunities were put on hold during the height of COVID-19, the group still continued to release music and even shared their sophomore album, "The Good Times and The Bad Ones," with fans in 2021.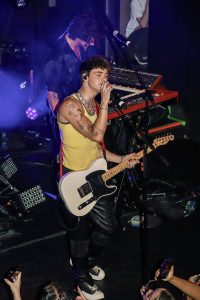 The group will be joined by opening acts The Aces and JVKE on tour. They are set to hit major cities including New York, Los Angeles, and Las Vegas throughout the summer and early fall.
Click here for "The Good Times Only Tour" tickets and information.