David Beckham's 16 year old son Brooklyn joined his father in a football game (GB & Ireland team VS. The Rest of the World team) for UNICEF at Manchester's Old Trafford.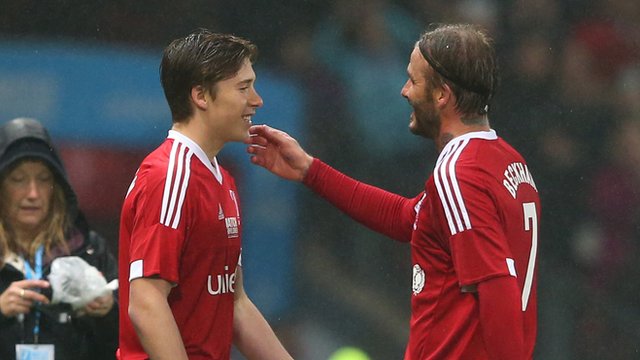 Plenty of football legends participated in the charity match, though, some of the players who were supposed to take part in the game had cancelled their attendance (such as Zinedine Zidane or Patrick Vieira), due to the terror attacks in Paris.
"On behalf of myself, the players, everyone involved in the game, we send our condolences to those who have lost people in Paris and our heart goes out to everyone in France," Beckham Snr. said.
David Beckham also lead his team as a captain. Both him and his son Brooklyn had the number 7 on their shirts.
Furthermore, Rita Ora, who's currently one of the judges on the british X Factor performed multiple songs during the half-time.
The final score ended up to be 3-1 for the home team!