After the gloomy year everybody has experienced, we thought what better way can we share joy other than the new tune, Feel Better, from singer-songwriter, Daym and producer, Adastra.
The track begins with a captivating arco bass instrumental from Seattle musician Kelsey Mine, leading us right into Daym's vocals, guitar, grand piano, and percussive elements.
LA-based vocalist, performer and producer Daym, recorded the hyperpop track in a huge, abandoned church and took inspiration from the likes of Charlie XCX, 100 Gecs and The 1975.
Feel Better delves into a multitude of emotions such as overthinking, suppressing feelings, and acting like you are okay.
It gives us as listeners a really important message, that being fake positive can be extremely detrimental to your mental health.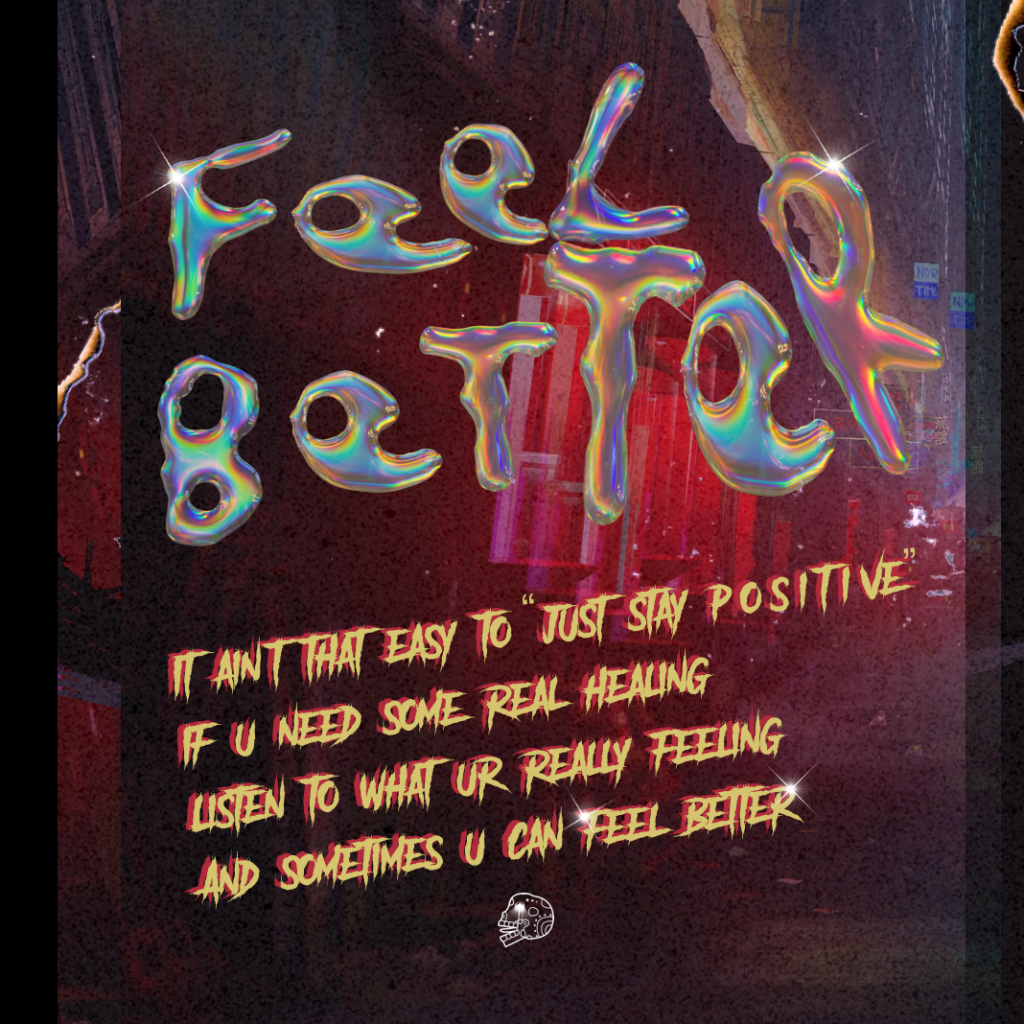 Daym says:
I wrote this song about how the narrative of false positivity can be toxic to mental health. It's common to see "positive vibes only" with pressure to "feel better" and "just stay positive", when sometimes the best thing to do, is feel exactly how you are feeling. I've learned that you can't put a bandage over depression, and it's best not to silence the human experience. I think staying true to that inner compass, makes you actually feel better by processing your emotions."
This isn't the first time Daym and Adastra have worked together.
They have produced EDM-focused tunes in the past, but decided to make something wild and blend various styles of music for this unique fusion of synthesis.
Feel Better is a very fitting track at the minute due to the uncertainty of 2020, as well as feeling the pressure to continue to thrive and achieve things now that we "have the time".
When in reality, the added stress and anxiety people will be feeling is overwhelming.
What is most important is how far you have come, self-care and taking time to listen to what your body needs.
We asked Daym about what he personally does to make himself feel better aside from getting sleep, drinking enough water and cooking.
He said:
I'm no expert, but the things I like to do are create something – a drawing, painting, writing silly words even if nobody sees it or hears it -, watch a space or nature documentary to remind myself of how insignificant my problems may be and finally, care for something or someone. Keeping my cat and bunnies cared for brings me a lot of joy – sharing that experience with my girlfriend makes it brighter!"
Make sure you check out Feel Better and tweet us @CelebMix with what you do to make yourself feel better – it could help somebody out!