Actress, presenter and West End star Denise van Outen is teaming up with British television and theatre performer Tamzin Outhwaite to produce a brand new film adaptation of her one-woman play, Some Girl I Used To Know – available to livestream this Easter weekend!
In what the pair are calling a unique 'pilm' (play and film), Denise – who co-wrote the original play along with music producer and novelist Terry Ronald – will take fans on a "nostalgic, warm theatrical journey" in a bid to help lift the nations spirits following a truly difficult year, that has tested and pushed many of us to our limit.
"Some girl I used to know… she's calling from another time."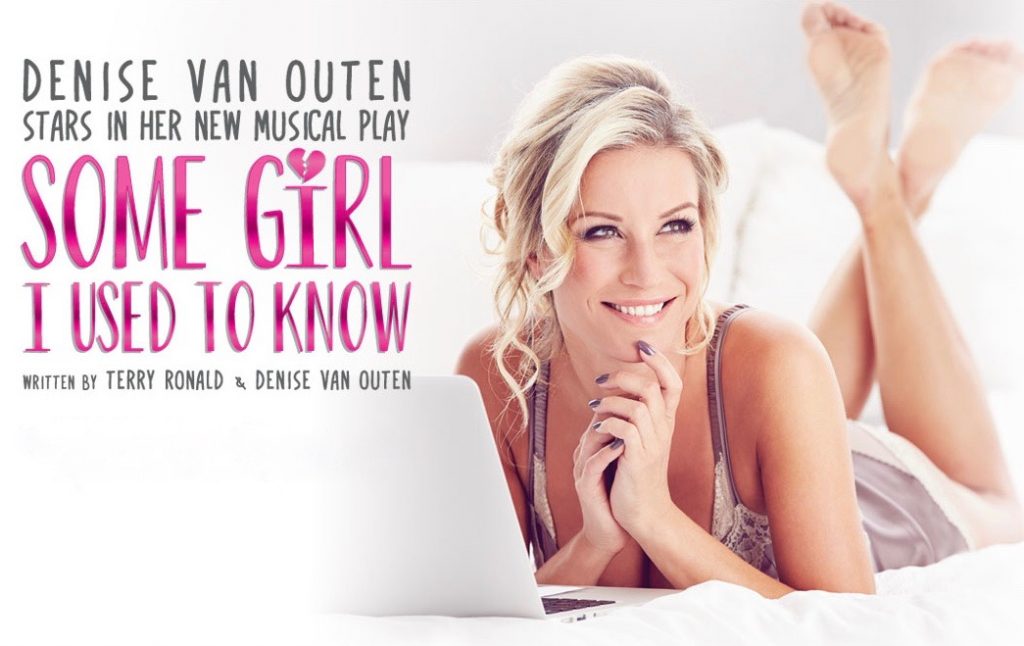 Having first debuted to sold out audiences at the Arts Theatre in London's West End back in 2014, Some Girl I Used To Know tells the story of Stephanie Canworth, a super successful, mega rich lingerie designer who, to the outside world, appears to have it all. But as the play progresses, and we learn more about Stephanie's fruitful life, audiences are left wondering, is having it all, always enough?
Set in her luxurious hotel room with nothing but her phone, laptop, and a fully stocked minibar to keep her company, out-of-the-blue Stephanie receives a message from an old flame, Sean…
Finding herself caught between two worlds, and facing the biggest moral dilemma of her adult life to date, what still Stephanie decide to do? Fulfil her fantasy of meeting up with her childhood sweetheart and first love Sean, or embrace and respect her new reality, by staying true to her steady stay-at-home husband, Paul?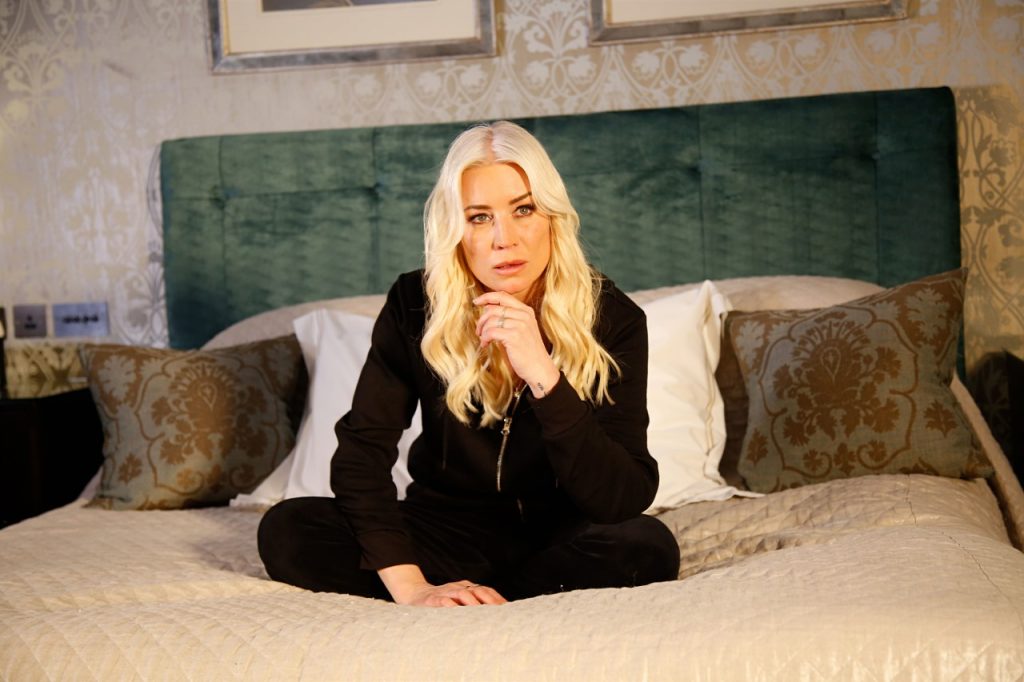 Set to the epic sounds of classic 80/90's pop, including beautiful reinterpretations of iconic hits by the likes of Soft Cell and Culture Club, all performed live by Denise with musical production by acclaimed songwriter/producer Steve Anderson (Kylie Minogue, Britney Spears, Louise Redknapp), the touching yet hilarious play is a truly relatable, thought provoking contemporary piece of art, that's guaranteed to take people of all ages on an intimate journey through the mind, and inner thoughts of a modern day woman.
---
"I need another life to lead…"
Shot on location in an opulent suite at London's Home House Club and Hotel, the 2021 adaptation of Some Girl I Used To Know is directed by esteemed theatre and television actress Tamzin Outhwaite (Eastenders, New Tricks, Dun Breedin) and promises to be just as entertaining, intimate and engaging as the original.
"I've spent much of lockdown finding beautiful little projects to work on, and I'm thrilled to be working with a powerhouse like Denise on my debut outing as a director." Tamzin says of teaming up with her longtime friend. "It's a brilliant and ultimately uplifting tale of one women finding the strength to stand alone without a man by her side and to not be afraid of following her gut. Something that resonated just as strongly now in 2021 as it did in 2014. I can't wait for people to see Denise in action and watch the 'pilm' for themselves."
"To be back performing this play is a dream come true." Denise says of the project. "I almost never imagined it would happen again but right now, with everything we are all going through it felt like time to do something special for people."
"Having Tamzin on board made me feel totally at home and it's been a special experience rebirthing the character of Stephanie. She's finding her way, acknowledging her personal strength and navigating her way through a tricky situation. It's a joy to play her again."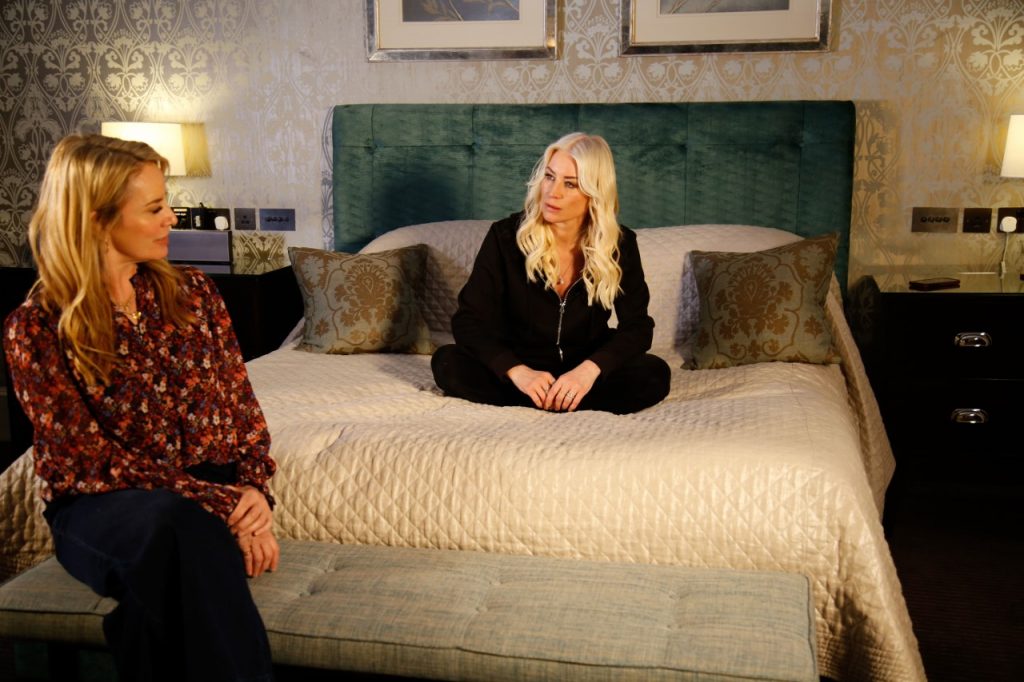 A percentage of profits from the live stream – which runs across four nights over the Easter weekend – will be donated to the Make a Difference Trust, who have been raising funds for theatre professionals forced out of work by the pandemic.
On teaming up with the charity Denise says: "We wanted to support the theatre industry in general and raise what we could for the trust. It's been the worst time for thousands of amazing staff – so this is a nod to them and I guess a way for Tamzin and me to do our bit."
Tickets for Some Girl I Used To Know are available to purchase online now at somegirl.co.uk
---
Let us know your thoughts on Denise van Outen over on Twitter @CelebMix now!