Country music singer-songwriter Devon Beck has unveiled her new intimate single, "Homewrecker," today, August 26th, 2022. The single, written by Devon, follows the success of her previously released singles, "Say To You" and "Mirrors," and illustrates her mature lyrical approach, strengthened sound, and impassioned vocal prowess.
"It's about my [own] experience and two people drawn to one another, but never single at the same time."
Since moving to Nashville and releasing her debut EP, One-Sided Expectations, in 2020, Devon has cultivated a devoted fan base and an enthralling TikTok audience. Her music has a distinctive appeal that flawlessly fuses and finds the sweet spot between soulful pop and country twang, and her distinctive vocals and peculiar personality have drawn resemblances to mega artists such as Maren Morris and Adele. 
From collaborating with rising artist-songwriter Sam Grow to opening acts for artists including Miranda Lambert, Joe Nichols, Maddie & Tae, Brett Young, Ernest and more, Devon Beck is slowly establishing herself as a determined musical force with a lot to offer to the music world.
At CelebMix, we had the pleasure of sitting down and chatting with Devon Beck about her recent single, "Homewrecker." She delved deeply into the creative process and artistic inspirations behind her single and shared details about her moving to Nashville, unrequited feelings, TikTok fame, and much more. We also played a quick round of rapid-fire questions to get to know her better. Read the interview below!
Welcome to Celeb Mix, Devon! For those new to your music, could you please introduce yourself to our readers?
My name is Devon Beck. I am a singer/songwriter from York, Pennsylvania. After years of playing in bars, restaurants, wineries, and other venues in my hometown, I decided to make the move down to Nashville, TN. I have been living and working here for 2 years now!
"Homewrecker" is undoubtedly your most intimate body of work, yet the honest lyricism resonates deeply and highlights an eagerness to be ultimately vulnerable with listeners. What or who is your muse for this song? Can you explain the creative process behind this track?
Yes, "Homewrecker" is undoubtedly my most intimate and personal song yet. The inspiration behind this song was a guy that has been in and out of my life since I was a kid. I was actually [in the process of] writing another song about the same situation, but was drawn to the phrase "Homewrecker" and knew I had to incorporate that into an entirely different song. This song is for the "what if" relationship where you always wonder what could be without feeling guilty about it.
One can feel that lyrical heaviness as you navigate the emotions surrounding love, hurt, longing, grief, and all the in-between moments. Have you found catharsis in explicitly revealing this side of you? And what have you done to set those boundaries to protect your emotions?
I have a hard time expressing my emotions on a daily basis. The way I express my emotions is through songwriting. It's very helpful for me to work through how I'm feeling.
As you described your song's inspiration, do you have any advice for someone trapped in a similar circumstance with their one-sided expectations, unrequited love, and feeling they are stuck in the same circle?
One-sided relationships are tough. You don't even realize you are in one until you find yourself stuck in a loop of constantly being let down or feeling like you're giving more effort than the other person, for me at least. My advice would be, you are better than that and deserve so much more. I always say, if he wanted to, he would.
And we fully agree with you. Since your debut EP "One Sided Expectations," how do you feel that you've strengthened as an artist and an individual? Do you think you are looking after yourself more openly now than the way you were back then?
I have grown so much since releasing my EP in 2020. To be honest, during that period of my life, I was at a crossroads. In 2020, I was an 18-year-old who had just graduated high school and had no idea if I was going to go to college, live in Nashville, or forget all of it and join the workforce. Fortunately, I decided to give this dream a go, and I moved down to Nashville after graduation. Since then, I have found this new confidence and have been working hard as an independent artist. This has definitely caused me to put my walls up and proceed with caution, but have fun at the same time!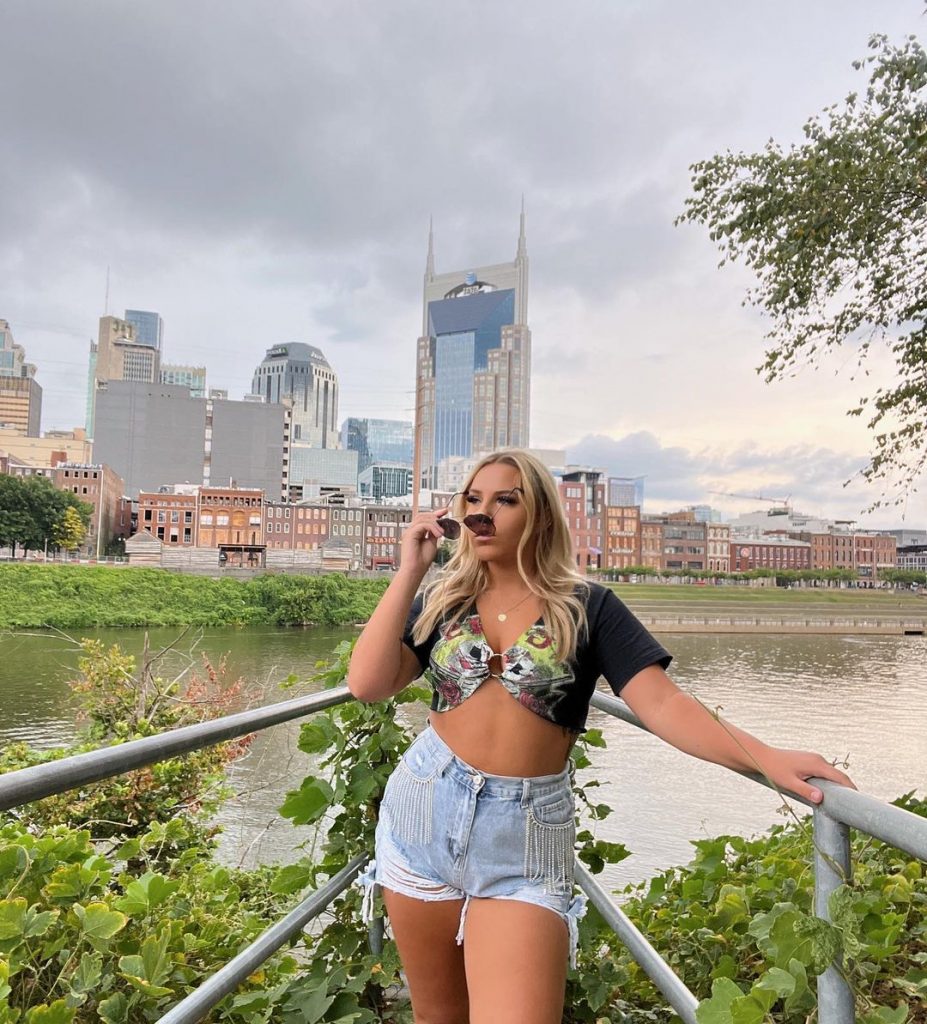 Since you moved to Nashville, what do you believe it is about the energy of this city that nurtures some of the most inventive songwriters in the world? Did the city inspire you, and do you believe in its contagious spirit and sense of camaraderie?
Nashville inspires me every day. There is music on every corner, every street and every floor of every bar. You can't be here and not be inspired.
Your storytelling prowess is impeccable. What does your usual songwriting process entail, and which artists are your biggest inspiration?
My songwriting process usually starts with a line, word, or phrase. I can usually build a whole song around just one line that I like. It starts with a melody, moves to my guitar for the music, and then I just start recording voice memos and let it play out the way it's supposed to. My biggest inspirations are the newer artists like Zach Bryan, Koe Wetzel, Bailey Zimmerman, Chase Matthew, and Jackson Dean. The people that have something to say!
Sonically, what was your approach to crafting "Homewrecker" and what did your mood board look like? Did you record different versions to get them to where they are now, or did you try to find a naturalistic interpretation?
I was actually in the middle of writing another song about the same relationship. I was stuck on a line from the previous song, and began googling "synonyms for…" and came across the word "Homewrecker". Like I said previously, I can write an entire song around one word and I knew that that was it. I pretty much wrote the song in one night and have changed maybe two lines since the original. I don't like to go back and change too much, only because my songs would never get finished. If I went back every time I didn't like something, I wouldn't have any music out.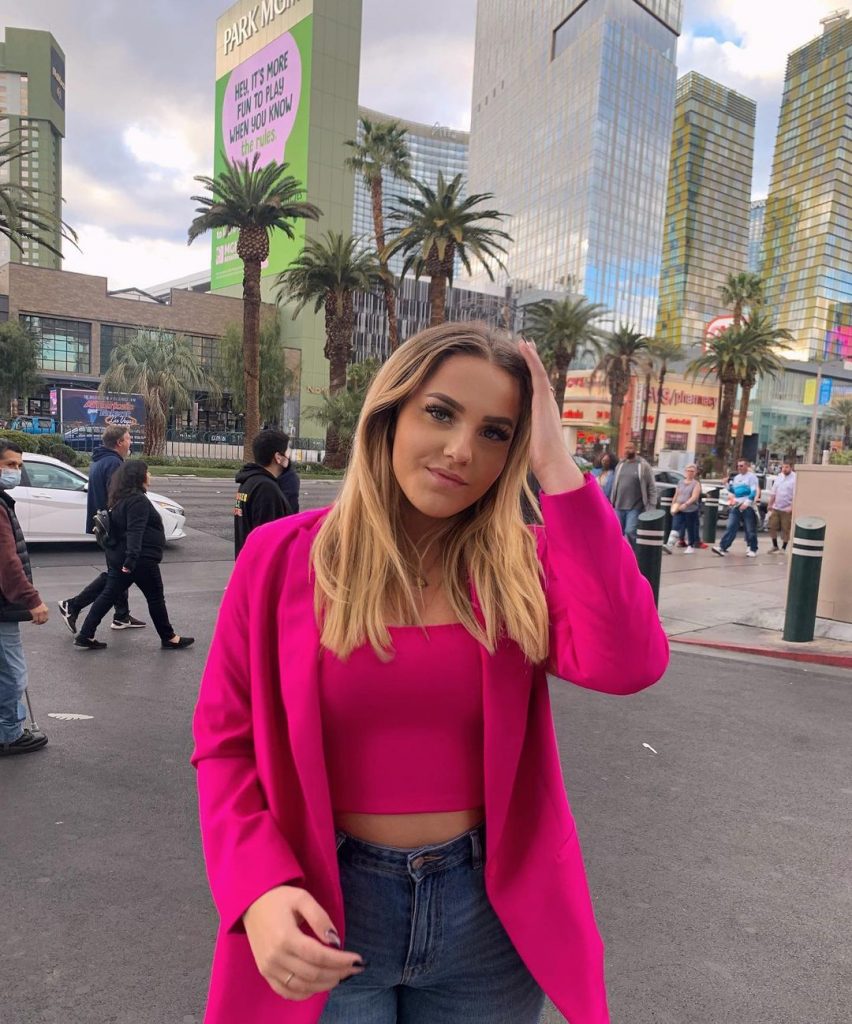 "Homewrecker" portrays your slow burn and heartbreaking POV, but have you ever tried to see it from the perspective of that other person?
Homewrecker is all about seeing it from the "other woman's" perspective. There's a lot of guilt when you are drawn to someone but do not want to impact their relationship. That's what this song is about.
Such intimate and authentic songwriting requires one to tap into their most vulnerable selves and relive memories. What are your go-to comfort scents for candles to help you relax while you are going through such moments?
Yes! My go-to comfort scent for candles is pumpkin! Fall is a gloomy time of year in itself, which makes it the best time to tap into my most vulnerable self.
Your music has a distinctive appeal that flawlessly fuses and finds the sweet spot between soulful pop and country twang. Which musicians would you most want to collaborate with for country x pop crossovers?
I would absolutely love to do a collaboration with Post Malone and go for more of a country x pop x rap crossover, much like Maren Morris has done with Zedd in the past. I am a big fan of genre crossovers!
As live performances made a bang on return post-pandemic, is there anything that sticks out that you can't get from virtual performances that you're looking forward to the most—from being a performer to attending the gigs?
I absolutely missed connecting with the fans in person during the pandemic. Sure, people can leave comments, like your posts, etc. But there is nothing like seeing the look on people's faces when you play their favourite song.
Keeping up with your anthemic artistry, what's next for Devon Beck? What do you strive to achieve by this time next year?
This time next year, I hope I will be continuing to work hard, put more music out and hopefully play more places in town!
Let's play a quick fun game of rapid-fire questions! Are you ready? 
Yes, absolutely!
The emoji that best describes 'Homewrecker': House & fire emojis
The song you're most excited to perform live: "My Church" (my go-to song)
The lyric that hits extra deep in the chest: Anything Zach Bryan says.
If your friends haven't heard of you yet, the first song you'd play for them: "Pieces" or "Mirrors," those are a vibe!
One song you can listen to for the rest of your life: "Too High to Cry" – Koe Wetzel
If you had intro music, the song would be: "Only Prettier" – Miranda Lambert
Your favourite TikTok trend: The new Johnny Cash one where people hold random stuff and run with it while playing "Ring of Fire" (it makes no sense, which makes it even funnier)
The song you got hooked on from TikTok: "Rock and A Hard Place" – Bailey Zimmerman
A hobby or interest outside of music that you want to break into: Hiking
Choose a superpower- being invisible or flying: Flying
Your go-to takeaway order: Chick-Fil-A 
Listen to "Homewrecker" on all the digital streaming platforms here!
Connect with Devon Beck: Facebook | Instagram | YouTube | TikTok
Share your thoughts with us on Twitter at @CelebMix! Want to read more exclusive interviews? Buzz here!