"Boys Will Be Boys"- You may have heard this phrase so many times, but Maryon King transformed it into an empowering and spellbinding f*ck boy anthem that's bound to be on your summer playlist this year.
Moldova-born rising pop singer-songwriter Maryon King debuted her newest, dance-inducing single, "Boys Will Be Boys," today, and it has already strummed our heartstrings. Infused with the "bad-bitch energy," she sings her heart out adorned with her exquisitely velvety vocals, giving a middle finger to all the womanizers out there, while simultaneously igniting the feminist in all of us.
"It's about the fickle nature of modern relationships—or situationships—where the person you thought cared about you only wants you for your body," Maryon elaborates. The single has already been making waves on TikTok—amassing over 1M+ views—after she started posting clips last month.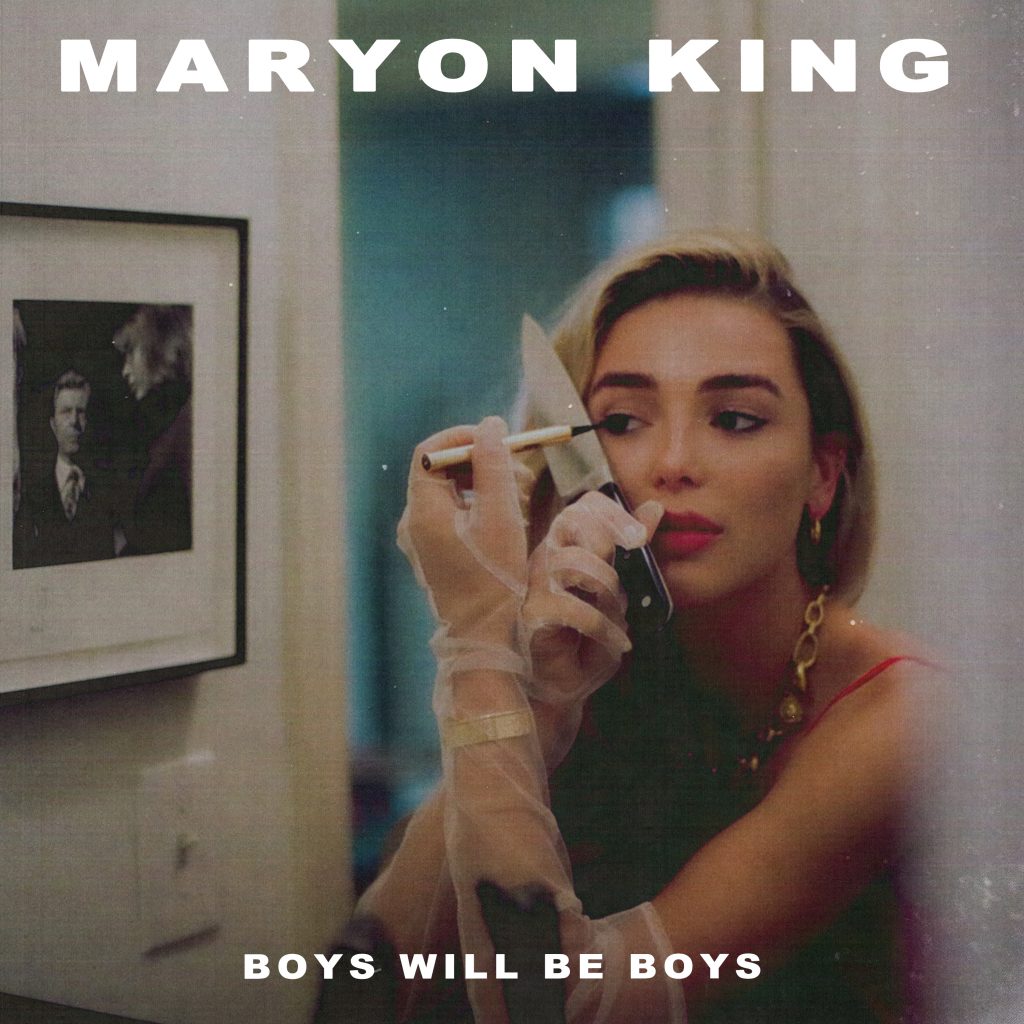 Maryon King has revealed herself as a promising new act to watch. She possesses steadfast determination, fascinating pop prowess, perseverance, undeniable natural talent, and an enthralling voice that glosses over her youth and distinguishes her musical odyssey. She released three singles last year, garnering impressive streams, and is now preparing to roll out her debut EP, marked with the release of the lead single, "Boys Will Be Boys."
At CelebMix, we had the pleasure of sitting down and chatting with Maryon King about her recent single, "Boys Will Be Boys." She delved deeply into the creative process and artistic inspirations behind her single, and shared details about her forthcoming debut EP, situationship breakups, TikTok fame, moving to Los Angeles, contemporary music scene and much more.
"Boys Will Be Boys" has a certain empowering yet bad-bitch energy, giving the middle finger to all the womanizers and igniting the inner feminist. What was your inspiration or muse for this song, and how does it feel to have it out in the world finally?
That's the best way to describe this song! I have always wanted to write a f*ck boy anthem but never had the inspiration until I started dating a guy who was very insecure and made me feel more confused with every date. I had no idea where things were going and was completely frustrated, so this song was my anthem when I wrote it.
Can you walk us through your creative process since the idea first sparked? What do you consider the most significant components of your musical soundscapes?
I wrote the song with an all-female team and I think that played a crucial role in making it a f*ck boy anthem. We wrote the song in three hours since we were all inspired and had all been through similar experiences with boys who didn't deserve our attention.
Given the message you conveyed, sometimes, "situationship" breakups hurt more when the lines get blurred and those impassioned little feelings slowly seep in. Do you have any advice for someone experiencing the toxic side of modern relationships/ situationship and feeling emotionally trapped?
Situationships are the worst these days because I feel our generation struggles to convey genuine feelings, especially when it comes to attachment. We are scared to just let go and surrender to love. It's easier to have our guard up to protect ourselves. My advice would be to always trust your gut when you first start dating someone. If they make you feel confused, then go on a date with someone else because they're clearly not the one. Someone who truly cares about you won't ever make you feel confused.
TikTok is unquestionably a game-changer right now for artists and creators. What's it been like using it as a marketing tool with fan influence? Are there any trends or videos you'd like to see with your song?
TikTok is partially the reason I am releasing this song. It went viral after I posted the first snippet and made me realize I could leverage that. I am loving the platform and it is a wonderful marketing tool to promote yourself. It is also quite addictive! I would love to see people doing a dance to the song or sharing their failed situationship experiences.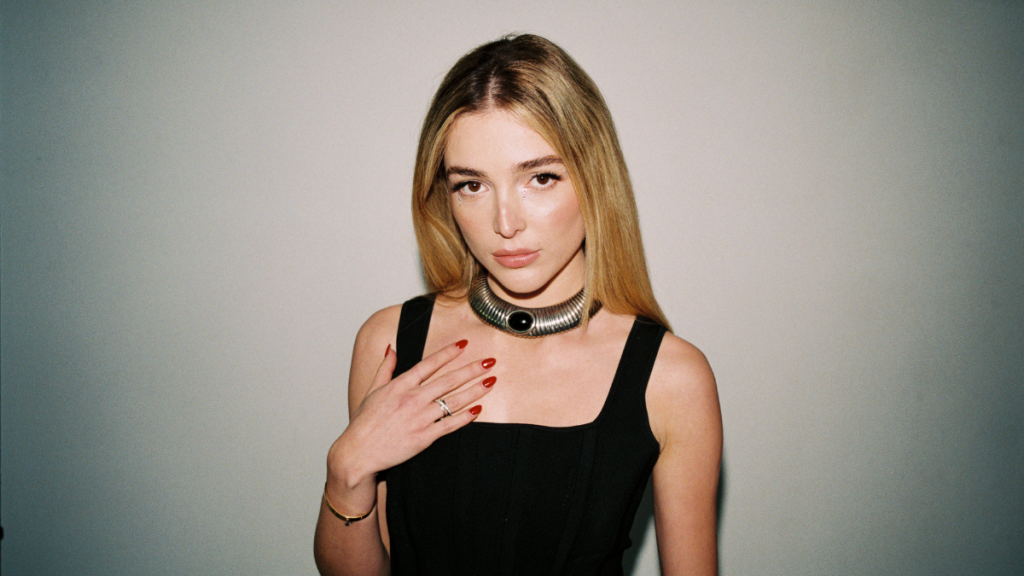 From Calarasi to Los Angeles, in what ways has your heritage, surroundings, and personal music taste that you grew up with inspired your style and creativity? Which musicians? are dominating the contemporary music scene? according to you?
My journey has been quite hectic. Moldova is such a small country with very few opportunities; especially when it comes to music, hence why I moved to London first to study music and then to LA to release songs and build a career. I have been exposed to all genres, from Moldovan Music to Italian to British music (jazz, R&B, pop, and dance). I have been inspired by all of these countries.
I can say I have quite eclectic taste because of my upbringing in different countries. In my opinion, Dua Lipa, The Weeknd, Billie Eilish, Beyonce, One Republic and a lot of dance acts are dominating the contemporary music scene.
You've collaborated with Afrojack, Martin Jensen, and Tiesto; what do you enjoy more: collaborating or working solo? Did you take away any career-related lessons while working with these mega artists?
I am currently focused on my artist project, but I do absolutely love collaborating with artists in the dance scene. I am doing a lot of dance music sessions and appreciate how different the dance scene is. There is no formula for writing a successful song, whether it is dance or pop, which makes the entire journey even more exciting.
Despite your parents' advice to choose a more conventional route, you chose music instead, for which you even switched your degree. This shows your resolve, but do you recall precisely what sparked the music inside you? And how did your parents react to your decision?
I have always loved music and knew I wanted to pursue a career in the industry since I was 11 years old, but I also faced many struggles because of my old-fashioned parents. They've always wanted me to become a translator because it was a safer career route. They were quite shocked when I secretly switched from a Spanish/English degree to a music degree while I was studying in London. It took them a long time to accept the path that I wanted to take.
To whom do you owe a big thank you for inspiring you as an artist and an individual?
My biggest inspirations are Madonna, Michael Jackson, Lorde and Jessie Ware.
We heard that your debut EP is in the works. How is it progressing, and what artistic (music or non-music) influences can we find there? Can you tell us what to expect without giving too much away?
The whole EP is ready to be released and I feel it is my most intimate work yet as I finally felt comfortable being vulnerable. The songs I am about to release are fully based on my personal experiences, and there are no filters when it comes to the lyrics.
Your knack for heartfelt lyricism displays your incredible storytelling prowess. What does your songwriting process entail and where do you find your inspiration outside the music mediums?
It's usually the melody that comes first and that dictates the overall vibe of the song, which then inspires the lyrics. The melody sets the tone, the mood and my emotions.
Although female performers like Taylor Swift, Ariana Grande, Beyonce, Selena Gomez, Dua Lipa, and many more Gen-Z newbies have earned a name for themselves, the female representation and opportunities feel restrictive. How do you feel about this glaring underrepresentation and lack of diversity?
There needs to be a change in the grassroots approach to music and the involvement of young girls and there needs to be an encouragement for them to step forward rather and take center stage and sometimes allow the boys to be the backing vocalists. We need to break the stereotype of music bands in the industry who only rely on female artists to provide backing vocals.
As live performances made a bang on return post-pandemic, is there anything that sticks out that you can't get from virtual performances that you're looking forward to the most—from being a performer to attending the gigs?
A virtual performance does not permit the same connection with the audience; you don't have that same shared moment of being in the same location during the same time when something special happens.
We have added "Boys Will Be Boys" to our 2022 summer playlist, but now we are curious to know which artists/ songs are on yours.
"Doin' Time" – Lana Del Rey
"I Ain't Worried" – OneRepublic
"Woman" – Doja Cat
"Cold Heart" – Dua Lipa
"Princess Of China" – Coldplay
Last question! We love staying peppy and spreading positivity, and your vibe perfectly matches ours. What is one sweet thing that you can say about one another, to your fans and our readers, before you go?
I hope they dance to "Boys Will Be Boys" and scream this song at the top of their lungs!!! It has to be the summer anthem! Be lovely to one another, party hard and remember… boys will be boys!
We thoroughly enjoyed our enlightening conversation with Maryon King and left feeling more certain than ever that with her soulful vocals and impeccable heartfelt lyricism, this up-and-coming musical force has what it takes to succeed in this industry.
Listen to "Boys Will Be Boys" on all digital streaming platforms!
Connect with Maryon King: Instagram / Twitter / YouTube / TikTok
Share your thoughts with us on Twitter at @CelebMix! Want to read more exclusive interviews? Buzz here!