There are not many people who can say they've released over 20 albums to date, and Luanne Hunt is now one of those people with the release of her picturesque folk and country album, titled Portraits In Song. The album really shows off her experience and calibre within her music.
Luanne Hunt has been in the music industry for 27 years and has had many highlights including this album release. She's graced the stage at the Wheeler Opera House, performed at the Haugh Performing Arts Center, and got a spot on the bill of Iowa's National Old Time Music Festival. She's a three-time Grammy balloted artist and even had 17 number one hits on various country music charts around the world. She's won various awards from the likes of the National Traditional Country Music Association (NTCMA) and the American Songwriting Awards. This woman is incredible, let's be honest, and she's mostly known for her hit song "Christmas Without You" which was originally planned to be recorded by Patsy Cline.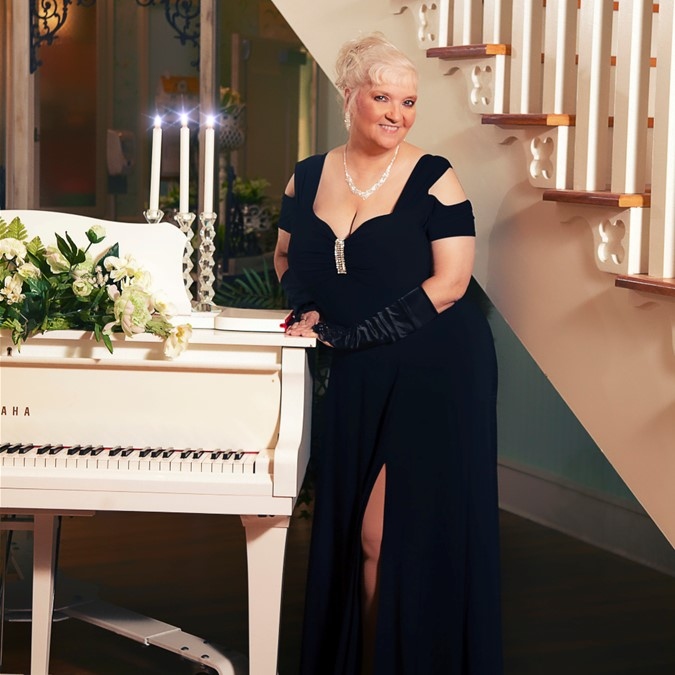 There's so much depth and strength in Portraits In Song really allowing Luanne Hunt to shine with her emotional folk vocals and beautifully honest lyrics. Melodically tranquil, you can tell she gets inspiration from the old-school folk-rock with the likes of Fleetwood Mac, Heart, Foreigner, and Toto, mixing it with her country-esque style giving it this relaxing unforgettable album. She has also enlisted the help of the Latin Grammy Award-Winning drummer, Heitor Lima, the world-renowned piano player, Hal Ratliff and the acclaimed Canadian composer/conductor Jordan Grigg, for Portraits In Song, giving the album this inspired strength and magical direction, easily making every song stand out.
Talking about the album, Luanne Hunt said: "I consider 'Portraits in Song' to be my crowning achievement thus far. It reflects my love of folk-rock artists in the same vein as, America, Crosby, Stills and Nash and Van Morrison; I can't get enough of the songs from the 60s and 70s era. They truly are the bar I always set for myself."
Listen to "Portraits In Song" by Luanne Hunt here:
Portraits In Song by Luanne Hunt is available to download and stream right now, released by Star Creek Entertainment.
Let us know what you made of "Portraits In Song" by Luanne Hunt on Twitter @CelebMix.