Dua Lipa has announced that 'Hallucinate' is to be her next single and the Hallucinate era will begin on 10th July 2020.
The track is taken from her UK Number One album Future Nostalgia which saw the singer-songwriter reach the top spot earlier this year. It is the fourth single to be taken from the hit album following 'Don't Start Now', 'Physical' and 'Break My Heart'.
Announcing the single through a simplistic tweet it was enough to send the fans into a frenzy. Co-written by Dua with SG Lewis (LANY/Dave) and Frances (Jess Glynne/Meghan Trainor) and co-produced by Stuart Price (Madonna/The Killers), the electro-pop anthem has been a fan favourite since the initial album release.
To celebrate the track being chosen as Dua Lipa's latest single, Talenthouse have launched a new creative brief. Artists and creatives worldwide have been asked to design an augmented reality (AR) Instagram filter inspired by the track to bring it to life. To find out more and to get involved, head here.
As with many tours this year; the Future Nostalgia UK and European tour in support of the album has been rescheduled to January/February 2021 due to the ongoing pandemic. But good things come to those who wait and we know the wait to hear Hallucinate live will definitely be worth it! If you want to hear the album in all it's live glory you can catch Dua Lipa at the dates seen below: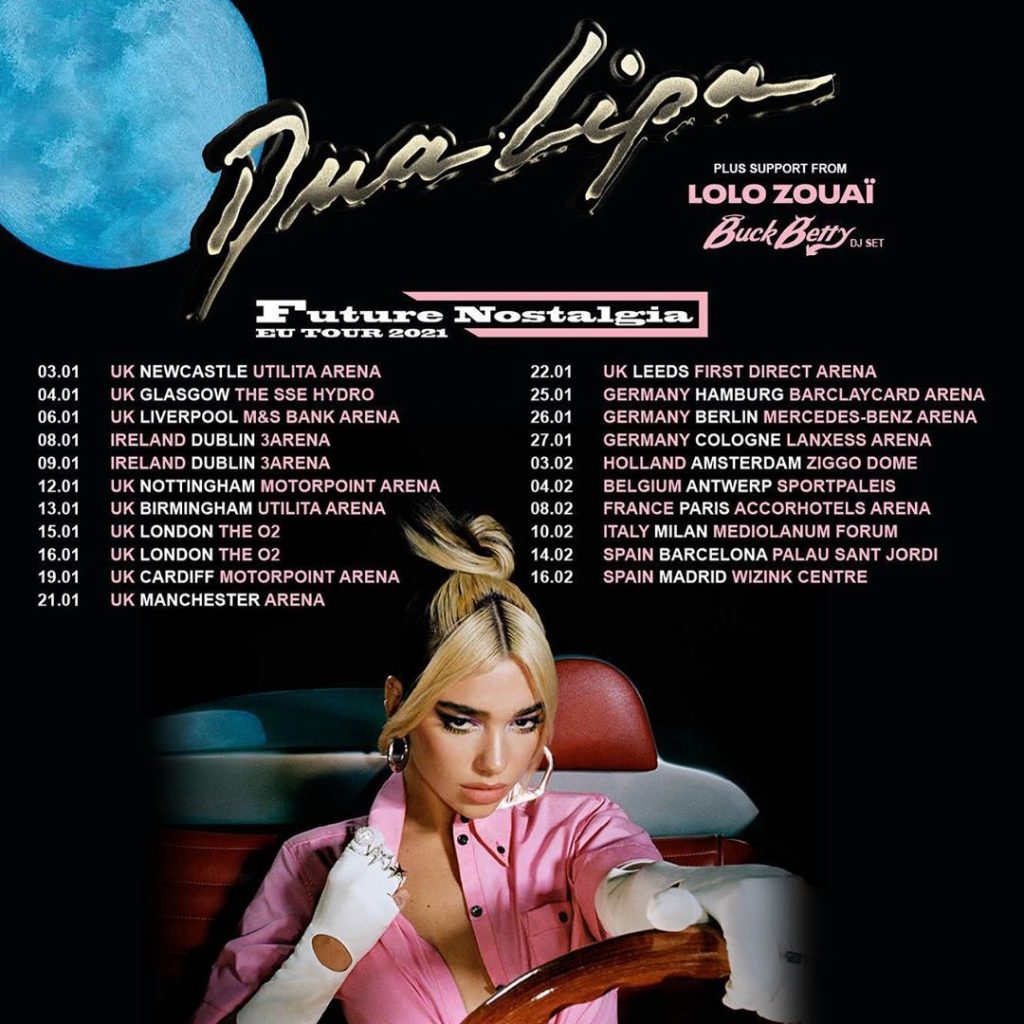 We can't wait to see what 10th July brings exactly, will it be a new version of the track? A music video? Who knows! One thing for sure is that the next part of Dua Lipa's Future Nostalgia era is going to be incredibly exciting. You can watch the official lyric video for the track below.
What do you think 'Hallucinate' being Dua Lipa's next single; What's your favourite track from Future Nostalgia? Tweet us @CelebMix and share your thoughts.