In the latest episode of his show Flow State, Dylan Efron goes Speed-Flying with Ex Army Ranger Pierce Cucchissi.
Flow State, a video series hosted by Dylan Efron and in partnership with brewery Firestone Walker takes the viewer on a journey with Dylan and several world class athletes and performers that aims to show what's possible when we step outside our comfort zones and embrace adventure.
Founded by brothers-in-law Adam Firestone and David Walker in 1996, Firestone Walker Brewing Company is a California beer company with three innovative brewing facilities. Firestone Walker's main brewery in Paso Robles produces a diverse portfolio ranging from iconic pale ales to vintage barrel-aged beers.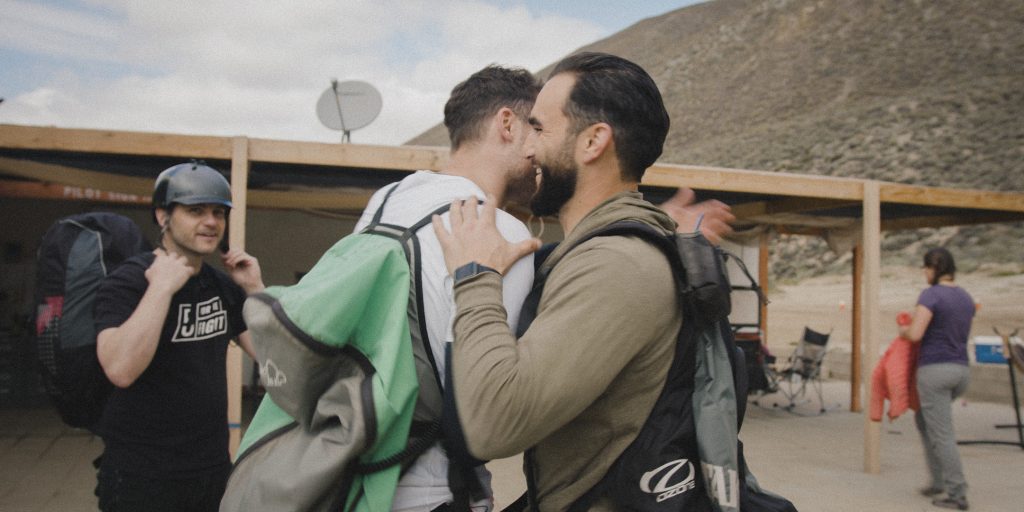 The Barrelworks facility in Buellton makes eccentric wild ales, while the Propagator pilot brewhouse in Venice specializes in R&D beers and limited local offerings. Firestone Walker is also the brewery behind 805, one of the nation's fastest-growing beers. Firestone Walker was recently named "Best American Brewery of the Decade" by Paste Magazine.
Dylan's collaboration with Firestone Walker will come as no surprise to anyone who knows him. He recalls a six pack of Firestone being ever present in his Dad's fridge. Firestone has been Dylan's beer of choice since he was old enough to drink one.
But beyond an affinity for beer, Firestone and Dylan share a spirit of adventure and a commitment to exploration. This shared ethos and friendship naturally led to spitballing ideas over a few beers, and subsequently the gestation and development of the new series, which documents and shares these unique moments with some of the world's most captivating performers.
In this latest episode, Dylan heads to Soboba Flight School in San Jacinto, CA to learn speed-flying with former Army ranger Pearce Cucchissi. He practices on the "bunny hill" and learns Pearce's simple flight plan. "Get in the air, turn right, pull the breaks, stick the landing… and don't land on your ass!"
Let us know what you think of Dylan trying out Speed-Flying on @CelebMix!