Just like the previous years with reviewing our favourite artists' years on CelebMix, this year is no exception.
In this article, we will be looking back at the memories Ed Sheeran, our favourite and talented ginger, has created.
Ed started off 2018 adorably by making an appearance in Capital FM's video in which celebrities showed off their party tricks.
I bet you all couldn't do that!
If you thought that was cute, which you're not wrong about, Ed also appeared in an episode of The Simpsons, which was aired on the seventh of January. "So we said, 'Oh, great, we'll have him do this!' and we recorded him over the phone from England," was what Al Jean, the screenwriter of various TV shows and movies which includes The Simpsons, stated while talking about Ed's cameo on the TV show.
Earlier this year was also when Official Charts confirmed that all of Ed's albums – Divide, Multiply and Plus – were among the Top 40 biggest albums of 2017 in the UK, at number one, six and sixteen respectively.
Speaking of charts, Ed was the artist this year to claim the first number one single and album of 2018, with "Perfect" and Divide. They were beautiful releases from 2017 that people still didn't get tired of listening to. In fact, people loved them more than they did before!
While on the topic of beautiful releases, the "Shape of You" music video officially hit three billion views on YouTube in 2018 (It's now at four billion). If you haven't seen it yet, we surely suggest you to do so!
"Shape of You" was the fourth video and third music video to reach three billion views in YouTube history.
By February, Multiply reached 10x Platinum, which leaves Divide to 9x Platinum and Plus on 7x Platinum.
Ed also did a 60s challenge music video with Warner Music Singapore, and scored an amazing score too! Check it out below.
Taylor Swift released her album Reputation in 2017, which also featured a track titled "End Game", which was a collaboration with Ed Sheeran and Future. It was Ed and Taylor's second collaboration after "Everything Has Changed", which was released in 2012. It gained a lot of positive reactions from critics and fans, and in return, we got a music video for the song.
Everyone looked so cute in the music video, and we even got a behind-the-scenes video, in which Ed explained the meaning behind some lyrics, which include "after the storm something was born on the fourth of July", which is the story behind how Ed and his fiance, Cherry Seaborn, met again after high school and got together.
Thanks to Taylor's Fourth of July party, the couple got engaged this year, which Ed confirmed in an adorable Instagram post featuring a Polaroid of him and Cherry.
Ed also attended the BRITs with Cherry and gave a very heart warming performance of "Supermarket Flowers".
Ed too, responded to rumours of him wanting to quit music, saying that "it's bullocks", and that he'll only slow down touring when he has kids.
Getting back to the topic of Ed's music, Ed also collaborated with Eminem, which excited many fans because of the fact that Ed was a massive fan of Eminem and his music even helped him with his stuttering.
The song was titled "River", and beat Ed's own record on "Perfect", which became number three after River became number one. "River" was also given a music video, in which Eminem captioned "unhappy Valentine's" as the video was released on the fourteenth of February.
The amazing Keith Urban also released a song written by a team of songwriters, which of course, included Ed. It was titled "Parallel Line".
Ed is known to be a down-to-earth celebrity who is at the same time, charitable. He performed an intimate gig at War Child, UK, two days after his birthday, which was on the nineteenth of February.
Divide also won Ed a Grammy for the Best Pop Vocal Album, and "Shape of You" got a Grammy for the Best Pop Solo Performance category. Ed didn't attend the Grammy's this year, which disappointed some people as most were hoping that Ed would perform a few of his hit songs at the award show.
Something memorable for both the Sheerios and Ed was when "Shape of You" surpassed the iconic Whitney Houston track, "I Will Always Love You"'s record of Second Biggest Hit of All Time, which was number two for two decades, losing a spot to Elton John's "Candle in the Wind". 
Ed also attended the Elton John tribute, and released a cover of "Candle in the Wind" for Elton John's album, Revamp.
Ed also got the opportunity to share a stage with talented artists like Don McLean, Roger Daltrey and Van Morrison.
Songwriter, an Ed Sheeran documentary which was filmed by his cousin, Murray Cummings, was also released. It only premiered in a limited amount of countries at first, but it was soon bought by Apple and is now available worldwide.
Check out the official website for Songwriter here.
Jessie Ware released her podcast "about food, family, and the beautiful art of having a chat, direct from her very own dinner table," titled Table Manners, and Ed was featured in a few episodes. Ed also got to chat with George Ezra in the first episode of George's own podcast.
Anne-Marie also revealed that she was going to be supporting Ed on his European tour, and continued to do so for more shows, some featuring artists like Lauv and Jamie Lawson.
Ed and Anne-Marie quickly grew close, and Anne-Marie also released a song written by Ed, "2002", after Ed 'trolled' her online.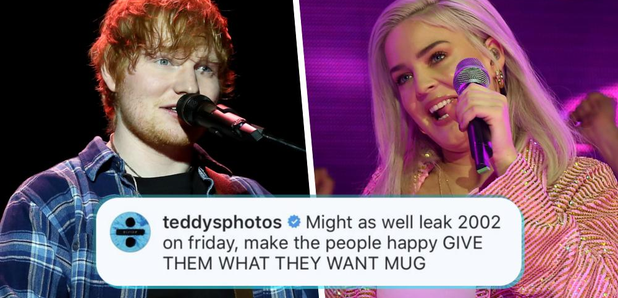 Thank you, Ed!
An acoustic version of "2002" was also uploaded on Anne-Marie's YouTube channel.
(Hi Anne-Marie and Ed, can you please release a Spotify version if you're reading this? Thank you in advance!)
A bonus: Niall Horan from One Direction once told a story about how Ed had to wear his clothes while on a tour bus together. Well, Niall posted the picture of Ed wearing his Horan jersey on his birthday!
This year, Ed Sheeran also serenaded Bruno Mars in honor of his birthday. Bruno Mars "hired" Ed to sing Happy Birthday to him. Bruno Mars posted the video on Instagram of Ed serenading him on his birthday.
By the year's end, all sixteen songs from Divide surpassed 100 million streams on Spotify. It was a first in music history, to have over a hundred million streams on all the songs in an album.
Divide is now also the most streamed album in Spotify history. Ed is also the first artist who got to see three of his songs reach one billion streams on Spotify.
Funko Pop released an Ed Sheeran Funko, and Pusheen Cat released an Ed Sheeran Pusheen.
You can purchase it here.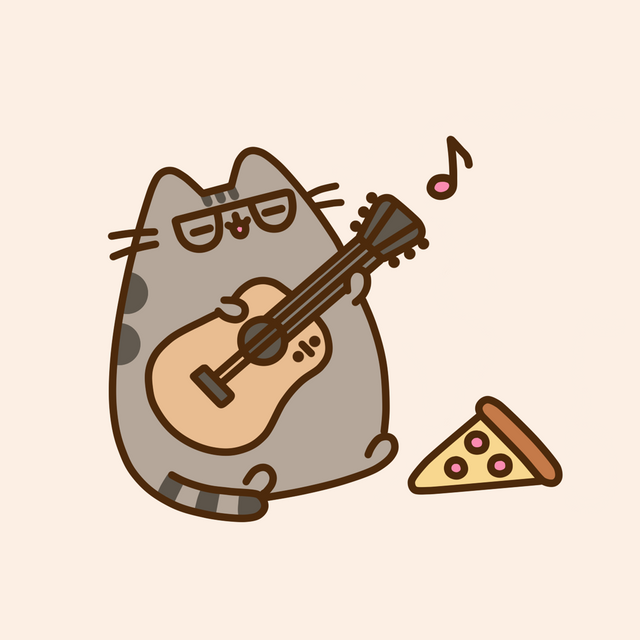 "Happier" was announced as the last single for Divide, and a music video featuring puppets (and a balloon) was released.
In case the Ed puppet looked familiar, he appeared in the "Sing" music video, too.
lus, an interview with Ed Sheeran by Ed Sheeran, featuring the Ed puppet, was also uploaded on Ed's YouTube channel.
Ed tried out the Instagram "question sticker" function, which was newly updated at the time, and answered one asking if there's a motivational quote he lived by.
"Why have abs when you can have kebabs?" was what Ed replied with. This is why we love him so much.
Ed also caused headlines for news, websites and articles around the world after 'answering the Internet's rhetorical questions' during a HeatWorld interview.
Ed was answering questions the Internet never expected him to answer, and Twitter user @moonchildontcry's Tweet came up.
(It was my Tweet and all I did was have a casual conversation with a Twitter mutual.)
"i want bts x ed sheeran but when will they ever" was read out by Ed himself. He smiled at the camera and teased fans of both Ed Sheeran and BTS, saying that he has sent a song to the South Korean boy group and that he heard that they were "messing with it." 
Yoongi, or Suga from BTS, Tweeted an update on the collaboration and #BTSXEDSHEERAN went trending worldwide number one just four minutes after.
We're really, really, looking forward to the collaboration!
50 Cent recently stated that he was collaborating with both Eminem and Ed Sheeran.
Ed also performed a few songs at the Global Citizens Festival, which included "Perfect" alongside Beyonce.
Time skip to Christmas, Ed also updated his Christmas Baking with Cherry on his Instagram story, and a picture of Cherry captioned "Christmas Angel". Cute. We hope that the couple had an amazing Christmas!
In 2018, Ed was also crowned with the title of Best British Solo Artist. We really hope that Ed enjoyed 2018 and that 2019 will be Ed's year, too.
Will the BTS x Ed Sheeran collaboration release in 2019 while we wait for the release of Ed's new album?
We hope that Ed and his loved ones have a very happy new year!