Musical trio celebrate the joys of falling in love on stunning new track.
Multiple BRIT Award winner Emeli Sandé today releases new song More of You – an infectious and unique musical collaboration with Ghanaian recording artist Stonebwoy and British producer/songwriter Nana Rogues (Skepta, Stormzy, Drake, Tinie Tempah, Anne-Marie).
Released on new Mancunian record label Sengge Zangbo, the irresistible track plays out as a timeless ode to love, superbly capturing the sacred moment of falling head over heels for someone you've waited your whole life to meet.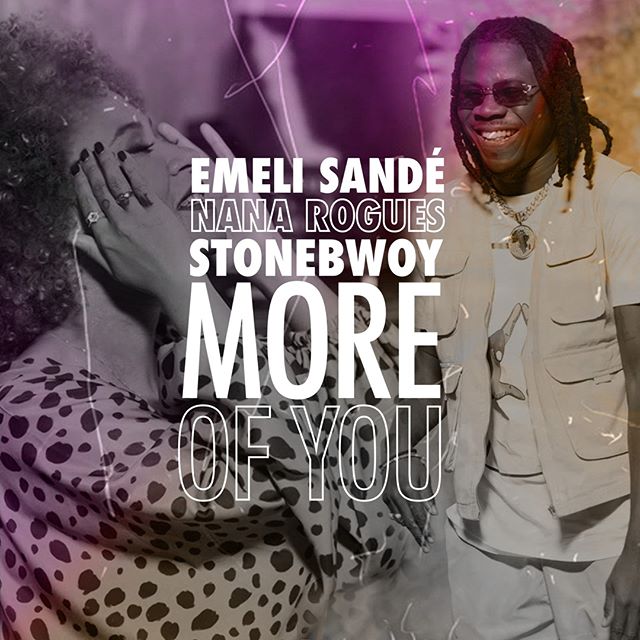 "You're something like my favourite song…"
Written by Sandé following an inspired meeting with Nana Rogues whilst out in LA, the songs heavenly melodies, captivating energy and glorious influence of new wave, afro soul fuse together to create an uplifting anthem that the whole world so desperately needs to hear.
"I was falling in love…" Emeli says candidly when explaining the origins and sentiment behind the track. "And I wanted to sum up the feeling that creeps up on you and catches you by surprise."
"First the feelings are subtle, a strange sensation of missing someone you consider a friend which starts to build. In this song I wanted to capture the crossover moment when you realise the subtle feelings you once perhaps denied have now been realised into something undeniable you want to shout from the rooftops. You can't get enough, you can't share their love and want the whole world to know how beautiful they are to you."
"'More of You' is a big record!" Stonebwoy adds. "It's been amazing connecting with the legendary Emeli, via my brother Nana Rogues… this is a great cultural moment with three super-sonic creatives on one masterpiece."
Listen to More Of You below:
---
"I've been wanting you, to live with me for life…"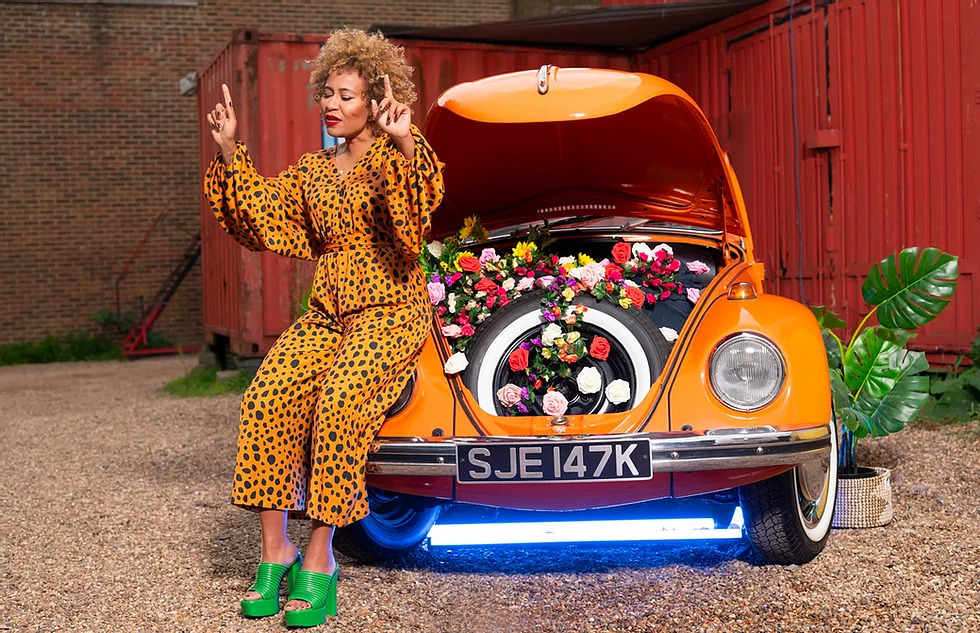 With award-winning director Sesan Ogunro (D'banj, Kanye West, WizKid, Tulisa) at the helm, the tracks accompanying music video serves as the perfect visual representation of the song – it's various colourful and bold setups reflecting the joyous sentiment of Emeli's lyrics beautifully.
Watch the official music video for More Of You below:
More Of You is available to download & stream now.
---
Let us know your thoughts on Emeli Sandé's new track 'More Of You' with Stonebwoy & Nana Rogues over on Twitter @CelebMix now!