Rising singer-songwriter Almondmilkhunni has attracted a large following across social media, and has since furthered her music career through a string of recent pop and R&B hits.
The singer – real name Brandy Schwechler – released her self-titled debut EP earlier this year, and recently dropped her latest single, the slowjam "damnboy".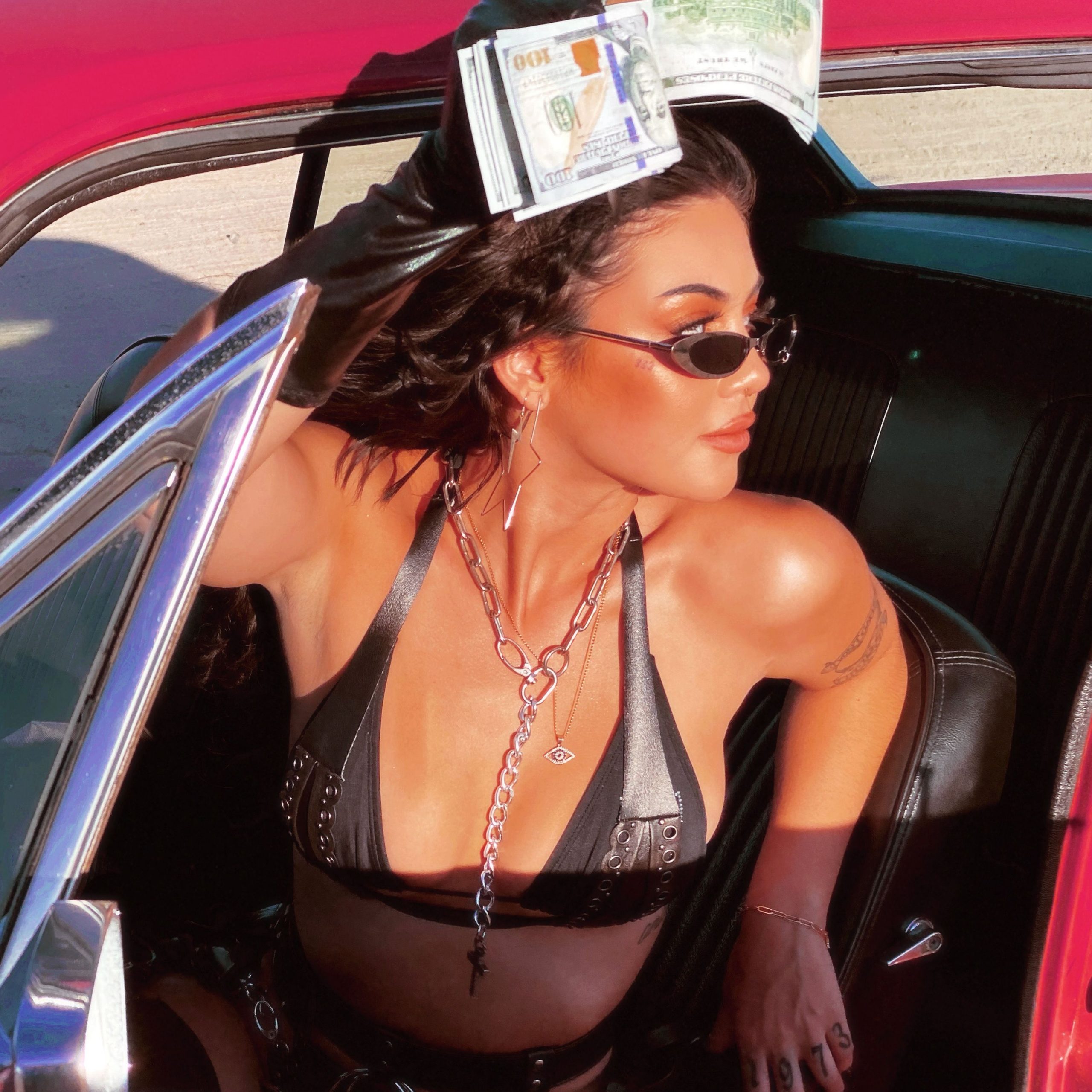 Here at CelebMix, we got to talk to Almondmilkhunni a bit more about "damnboy", its music video and her what's to come of her career in the world of music…
Hi Almondmilkhunni! How does it feel to be releasing your new single "damnboy"?
"Hey! It feels great, it's been a really fun release."
What is the song lyrically about?
"It's a cute song just about the type of relationship that I want to manifest"
The music video for "damnboy" is quite interesting to say the least, exploring bisexuality. How did you come up with the concept?
"We were working on concepts and the director, Tyler Yee was like 'wait, do you want a male or female accomplice?' And I was so excited to have a female accomplice to be able to openly express my sexuality."
Was it a challenge to film the video safely due to the ongoing coronavirus pandemic?
"It wasn't as much of a challenge because the team was super thorough with all of the safety protocols."
Earlier this year, you released your self-titled debut EP. What was your favourite song from the record?
"My favourite song on the EP always vacillates between 'Give It All to Me', and 'Bananda.'"
On the EP's single "Bandana", you notably sampled the Usher song "U Remind Me". What inspired you to incorporate this particular R&B classic into your own song?
"My producer z3n played the beat for me and I was instantly in love because I grew up listening to Usher. We also just thought having a flip of the narrative of the song from my point of view."
Do you have plans to release more EPs or a full-length album in the near future?
"Yes! I'm planning to drop an EP next year along with my first album!"
Who are some of your musical influences?
"I love Aaliyah, TLC, SZA, Rihanna, and Summer Walker."
If you could collaborate with any artist, who would it be and why?
"Megan Thee Stallion is my dream collab, I've been a fan of hers since her freestyle videos on Twitter years ago."
Speaking of collaborations, what was it like to with Flo Milli for the remix of your single "Cherry"?
"It was awesome working with Flo Milli, she was really excited about the song and was so sweet to me."
Do you hope to tour once it is safe enough to do so?
"Absolutely, I can't wait to tour for the first time!"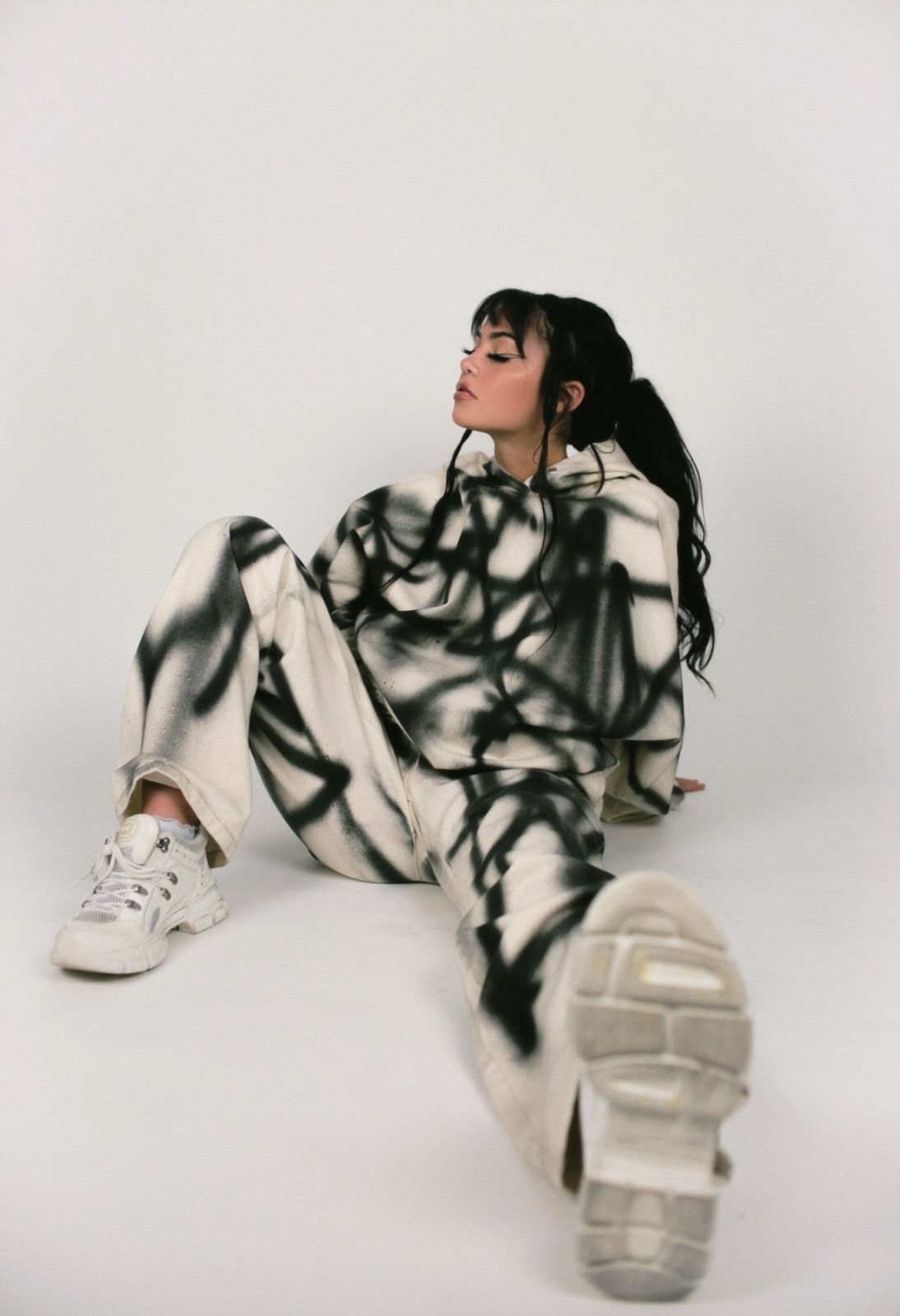 Finally, do you have anything to say to your fans?
"Keep an eye out for some new singles and the debut album! And say hi on social media @almondmilkhunni."
We also want to thank Almondmilkhunni for taking the time out to talk to us!
You can listen to Almondmilkhunni's latest single "damnboy" and watch the official music video below:
Her self-titled debut EP is also available to stream:
Make sure to follow her on Twitter and Instagram to keep up with her career!
Let us know your thoughts on "damnboy" over on Twitter @CelebMix!