Demi Jones has always loved fashion even before she appeared in the infamous Love Island villa in 2020 and making the nation fall in love with her, so her new 'Golden Hour' edit with fashion Missguided, is a "dream come true".
We caught up with Demi to have a chat about the collab with Missguided. Her passion, love and excitement for the project was clear with every word she spoke about during our phone call.
"I've loved Missguided since I was a teenager. I vividly remember that I didn't even have a laptop, I had a big desktop computer and when I used to parties at a friends house and with my friends I'd look and I remember always seeing this white peplum dress and loving it but never saving enough pocket money or whatever."
As a long time fan of the company and its brand values which see it strive to create collections that empower and make women feel good about themselves, inspiring and promoting body positivity. The collaboration is something both Missguided and Demi were keen to do. "We both sort of just reached out to each other, and I told my manager that I really wanted to work with them. I sort of just think we compliment each other so well."
"I think Missguided are just so good for empowerment and diversity and the entire collection ranges from sizes 4 to 26 so hopefully everyone finds a piece they like as it's all really wearable and versatile ."
Inspired by hot summer evenings the 'Golden Hour' edit comprises vibrant hues
and striking prints. "We wanted to create a really fun, summery, vibrant collection for summer that reflects me as a person and my style and of course Missguided as well."
From dresses and two pieces to tops and swimwear. Standout pieces are the Slinky Cut Out X Front Back Mini Dress in Marble (£35), the Wrap Shirt in Zebra (£22) and the Co-Ord in Linen Look (£28).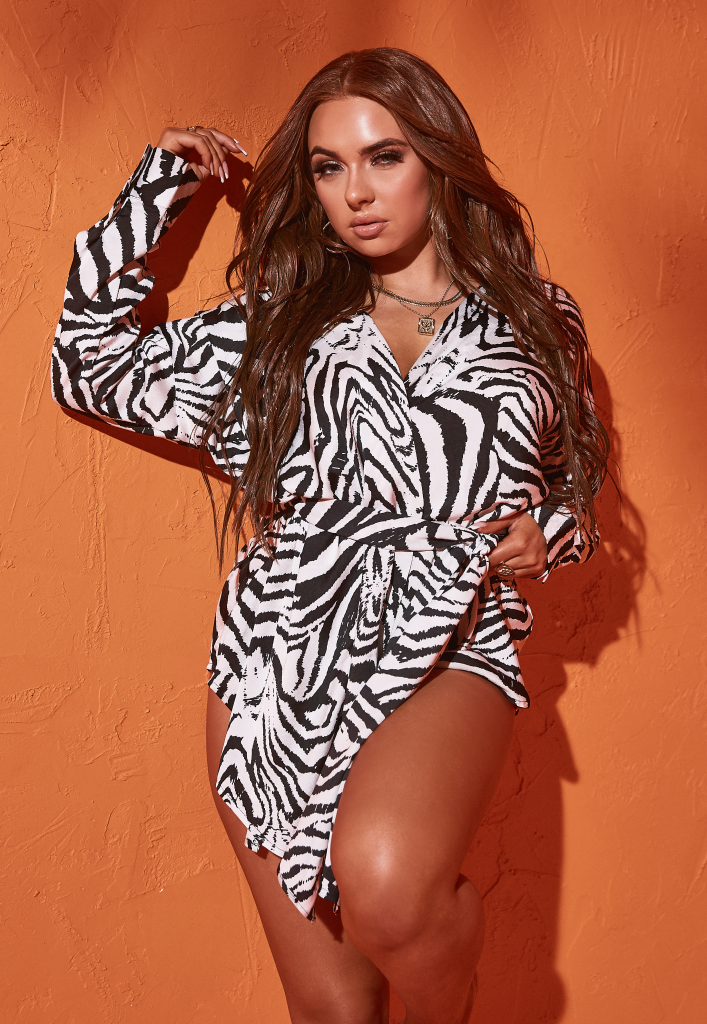 "There is a linen two-piece that's really cute," She says when asked about pieces from the collection that she loves. " You can dress it down or pair it with a pair of black heel and a little clutch bag. And it's a neutral colour so it's super chic and perfect for a night out. Or you can pair it with a bikini and sandals and wear it on the beach."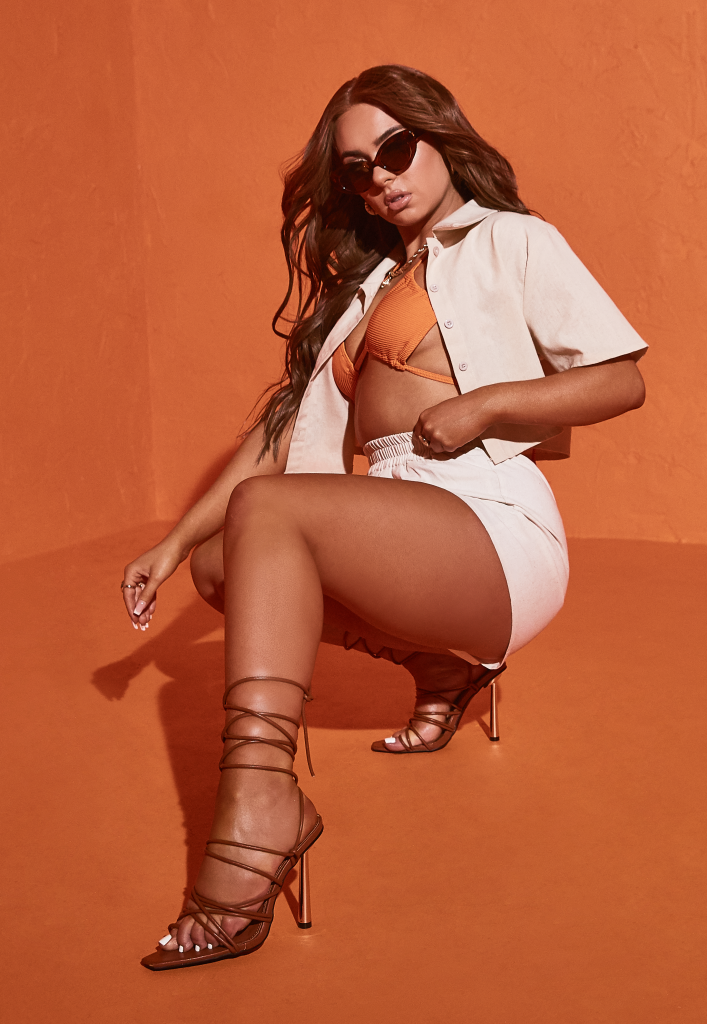 "There is also a beautiful green dress that's all ruched. That flatters your figure unbelievably. And I can't wait to wear that one out."
"It's marble print and it's green and has yellow hues in. It's plunge [neckline]. Honestly when I was first working with design team on the collection and I saw that one I literally almost fainted as it's so me."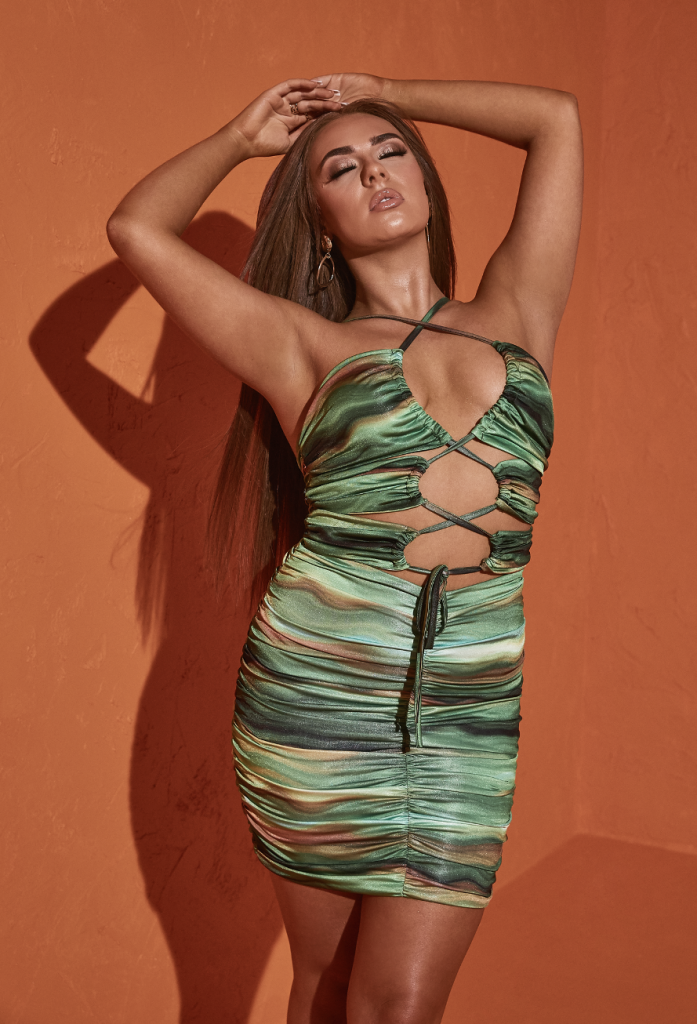 Let us know at @celebmix, which pieces from Demi's edit you are loving and can't wait to wear!