Based on a true story, Brian Metcalf brings to life the criminal underworld with rideshare, family, and drugs in the new film, Adverse
The entertainment industry has continued to undergo two-generational traumas: the digitization of intellectual property and the COVID-19 pandemic. With films and other works regularly heading to streaming platforms like AppleTV, Disney+, Hulu, HBOMax, among the ever-growing list of items, film executives need to get more creative on how to captivate viewers.
For South Korean writer, director, producer, and actor Brian A. Metcalf, bringing back a genre of film that hasn't been seen much since the 1940s and 1950s: neo-noir thriller, is exactly what today's generation (and industry) needs. 
Back in September, Deadline announced that Lionsgate's Grindstone Entertainment Group acquired the rights to Metcalf's latest project, Adverse—a "neo-noir thriller" starring Lou Diamond Phillips, Mickey Rourke, Penelope Ann Miller, Thomas Nicholas, Kelly Arjen, and Sean Astin—just to name a few. The film is produced by Metcalf, Nicholas, and Arjen.
The film tells the story of a ride-share driver (Nicholas) who discovers his sister (Arjen) has a debt to pay to a mob boss (Rourke). Adverse is another addition to Metcalf's portfolio, having previously written, directed, and produced Living Among Us, starring William Sadler, John Heard, James Russo, among others. And if we are talking about the return of neo-noir thrillers, this film with this cast is certainly the way for the genre to make its comeback into 2021.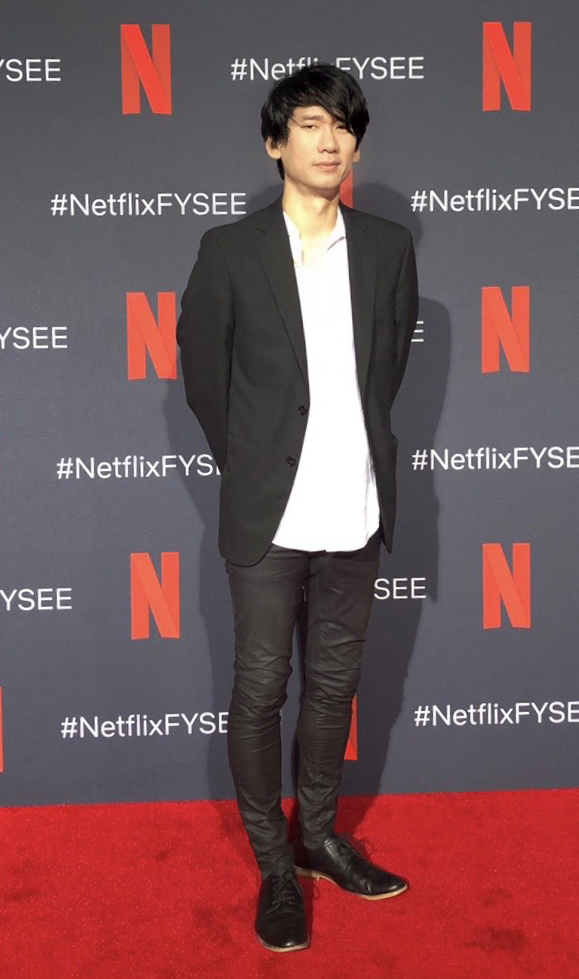 In an exclusive interview, CelebMix spoke with Metcalf ahead of his film's release, about how much work goes into producing a work of this magnitude.
CelebMix: Brian, thank you for taking the time to speak with us today, and congratulations on your film's debut! For our readers, can you share how you got into the entertainment industry?
Brian Metcalf: I started out working as an artist, then transitioned into working as a digital artist and working with visual effects. Eventually, I moved onto creative directing for blu-rays, video posters, trailers, things along those lines.
From there I went into directing for commercials, shorts, and little music videos. Eventually, I went on to direct my own first feature film.
I actually directed a short that got the attention of some investors and from that point, I got to direct my first feature film. And since then, that's been my main focus.
CelebMix: We're curious, what is a "day in the life of" a writer/producer/director/actor?
Brian Metcalf: Thank you for having me. I have a typical workday where I start off in the morning trying to read scripts to make sure I'm keeping things fresh and seeing what else is out there. I need to make sure I'm aware of the latest trends.
From there, I focus on work for a large part of the day, which is often writing or meetings I have— pitch meetings, meetings discussing projects, creative meeting discussions with several different companies.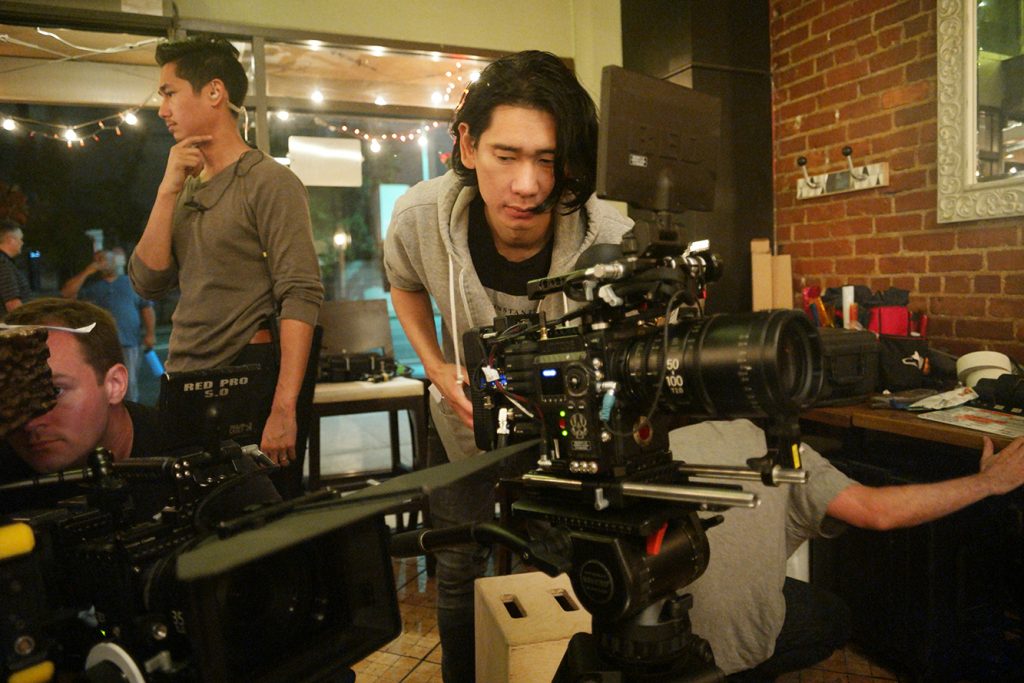 CelebMix: Can you tell us more about those meetings and how COVID-19 plays into it?
BM: Sometimes I will be in a Zoom session or series of sessions throughout the day. Often, these meetings can take up to 4-6 hours of my day. So, I guess the best way to describe my day is staring at a screen, over Zoom, which is funny, because that's what you and I are doing right now. But I've gotten used to it.
These meetings are various conversations and discussions. Right now, I'm working with several different companies and we are discussing how the creative side of these projects are supposed to go, along with the general structure of the work. But to your question, I am working from morning until afternoon, up and until I take a break to go for a walk. I try to get in approximately 10,000 steps throughout the day and make sure I eat food. Then, I'm back at it in the evening, until I can take some time off and relax watching movies or catching up on films—stuff like that.
Following in the Footsteps of Success
As for the stacked cast of Adverse, there are many qualities that directors and writers like Metcalf look for when evaluating potential character traits.
"Mickey Rourke, for example, is so good at playing both the tough guy, but also having a sympathetic side to him as well. I mean, you look at his raw talent as an actor in movies, like The Wrestler, and you see how he was able to essentially show vulnerability, but also showing a really powerful, aggressive, and frightening side to him. And so that's how I wanted him to portray this character here."
Rourke's portrayal of Kaden in film, according to Metcalf, represents an individual who is able to show all these different character traits.
CM: Can you go through some of the other character traits in the other cast members?
BM: Thomas Nicholas is good at playing someone with temper issues. He's got a lot of pressure taking care of his younger sister, Mia, while trying to make ends meet.
Kelly Arjen who plays Mia is someone who is trying to fit in with her friends even though they are a terrible influence on her.
Lou Diamond Phillips plays a psychologist who is trying to help Ethan deal with his situation having been in his exact situation.
Kate Katzman plays Chloe who has her own questionable past that she's not ready to deal with. She seems to always be running from something.
Penelope Ann Miller plays Ethan and Mia's mother. She is angry that she is sick from cancer and doesn't have much time to live. She has been dealt a difficult hand. All of these characters have anger issues and all of them deal with it differently.
CelebMix: For those looking to penetrate this industry, what advice do you have? And what does your resume look like when sharing your experience with others?
BM: When trying to enter this industry, I feel it's best to wear multiple hats to succeed. On my resume, I list myself as a "writer, director, producer, actor". I feel it's really difficult to just be "one thing," whereas if you're involved with multiple things, it really helps out when trying to further your career and earn a steadier income. There are times where I may just be a producer, or sometimes just a writer. Others, I may be just a director. And in some instances, like the multiple different projects I'm currently attached to, I'm serving in all those capacities.
For those looking to penetrate the industry, the biggest pieces of advice I always suggest are:
#1 – Networking. This is Key
Getting out there and attending various events, meetings, and talking with your peers is extremely important. By having discussions and consistently making contacts in the industry, you set yourself up for success. This is something I'm always trying to do when there isn't a global pandemic around. I'm definitely always out there and I've certainly annoyed many people, too. Many of these people decided either they got tired of me annoying them, or were just feeling really generous. In either case, they decided to take it upon themselves to be helpful to me in multiple different ways.
#2 – If You're Looking to Write, Be Prepared to Read… Alot
If you want to be a writer, do a lot of reading. There's no way that you can just go and start writing things without reading and studying structure. If you need to, take classes.
To this day, I recently was accepted by scholarship into a Sundance class that taught on TV structure. That class was great. For me, that was really important.
#3 – Study Your Craft Regularly
Always be studying your craft, constantly. There's not a day that goes by that I'm not reading something, or that I'm not watching something or studying something to some degree—or thinking about what works as a director.
You're always going, watching shots, and studying camera angles. For example, look at professionals like Steven Spielberg, James Cameron, Stanley Kubrick, or whomever it is, and just study what they've done to be successful. But also study bad films too. Learn why they didn't work or why people didn't like those movies. As artists, we need to have an understanding as to why certain things work, and why others don't.
Let us know your thoughts on our interview with Brian Metcalf on Twitter @CelebMix