Eliot Kennedy is one of the UK's most successful songwriters, having penned hits for the likes of Celine Dion, Bryan Adams, Take That, Spice Girls, S Club 7 and many more.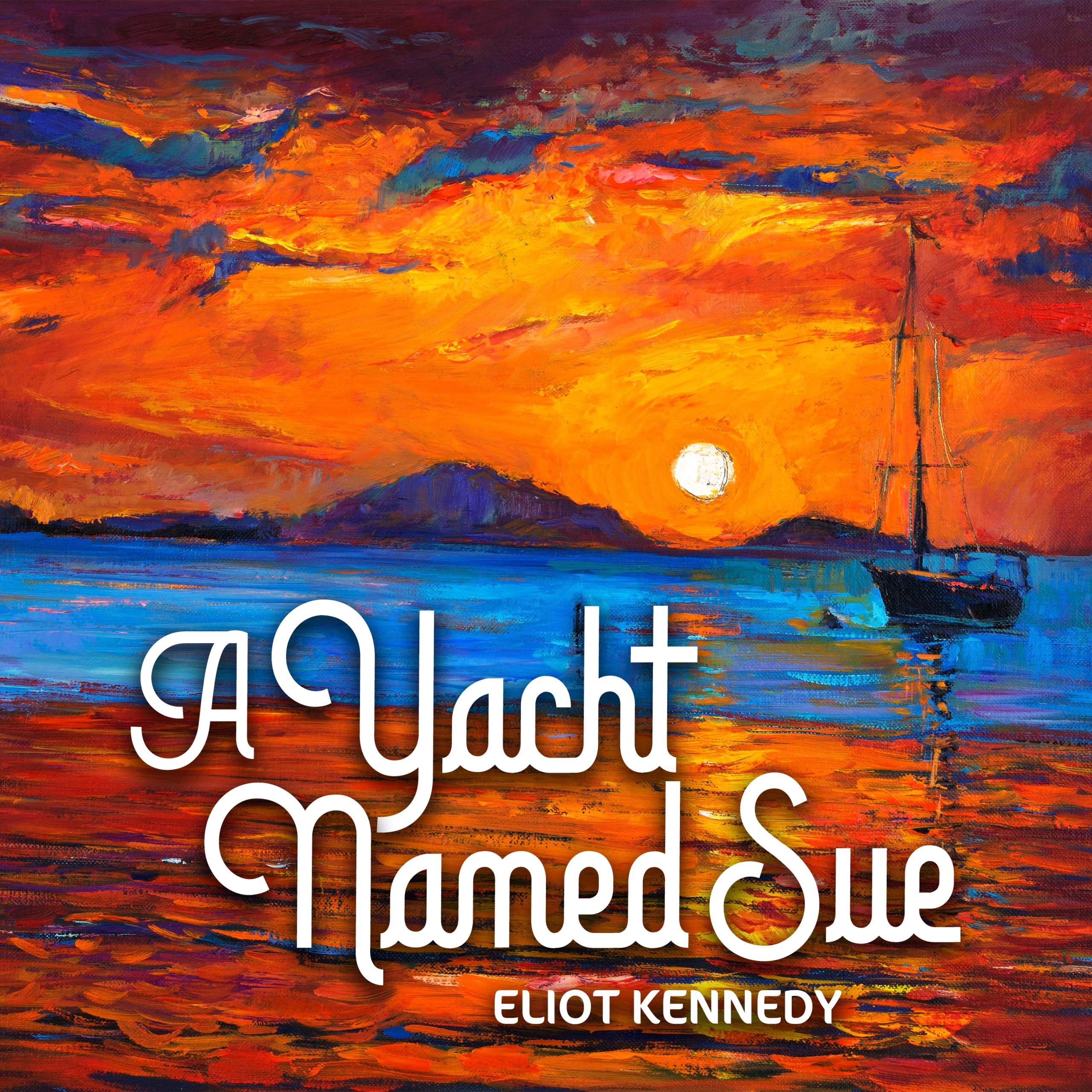 He recently released his debut album, "A Yacht Named Sue", a 10-track collection consisting of songs inspired by the yacht rock genre.
Here at CelebMix, we got to talk to Eliot Kennedy himself to find out more about his album, how it came about and his career as a songwriter!
Hi Eliot! You released your debut album, "A Yacht Named Sue" this year. As someone who has been active in the music industry as a songwriter for so long, why did you wait for now to release your own material?
"So Gary Barlow is my closest friend and collaborator and has been for nearly 30 years now. I've always been a singer, and that certainly helped in terms of developing artists, especially young artists, it's always nice to sing with them, get their confidence up before going in the studio to record.
"It's always played a significant role in what I do as a writer and producer, but never ever did I want to make a record. I never thought about it because it's not in my DNA to do that. However, that being said, I had a big birthday party, it was my 50th, and invited a lot of the artists that I've had hits with, the Take That boys came, S Club and Heather Smalls and various others, and it was a great night. We raised £100k for a charity, which was beautiful, and it was a great night.
"What tends to happen when I do these shows, if the artist isn't there, if I invite them and they haven't come, I tend to just go out and start the gig, and sort of sing the songs. So I started my gig, I think it was a Spice Girls song or whatever, and apparently Alfie Boe and Gary were in my changing room, and Alfie said to Gary, 'Who's this singing?'
'So it started there, and Gary afterwards called me and said, 'Oh, you need to make an album'. And I just said, 'Why? What, you must be nuts! I'm not doing that!' So I just ignored him and about two weeks later, maybe a little bit longer, I went to see the boys [Take That] on tour, and Gary had arranged for me to meet an agent, and I said to him, 'What is up with you?!' And he says, 'I'm not letting you go away, you're gonna have to make a record'.
"So he just hounded me and hounded me until eventually, this year happened, this crazy year, and he called me one day, and said 'What's your excuse? You've got your gear in front of you, get on with it'. So I thought, if I was gonna do it I'd have to sort of go back to what defined me as an artist in the place, as a writer.
"And that was that era of music we now call yacht rock, which is Steely Dan, Hall & Oates, the Dooby Brothers, Toto and things like that, it's an era that I sort of see as men being able to sing emotional love songs, lots of harmonies and arrangements, and it was I guess songs that were conventionally female role songs. And all of a sudden guys were singing them.
"I grew up in Australia, and that music was a big thing on the radio there, the Little River Band were the yacht rock equivalent then. So I just grew up with that music and loved it. So I thought if I was gonna make an album, it would be that stuff that influenced me as a writer, that blue-eyed soul, influenced sort of rock, that's where I started and all of a sudden, I ended up with an album, and I thought, 'Well, I better release it now'.
"So I've put it out and you know, got a promoter and radio plugger, and we got BBC Radio 2 and various other playlists, and I've had lovely lovely comments about it. I wanted it to be about the music, and not about some 50-year-old dude trying to be famous."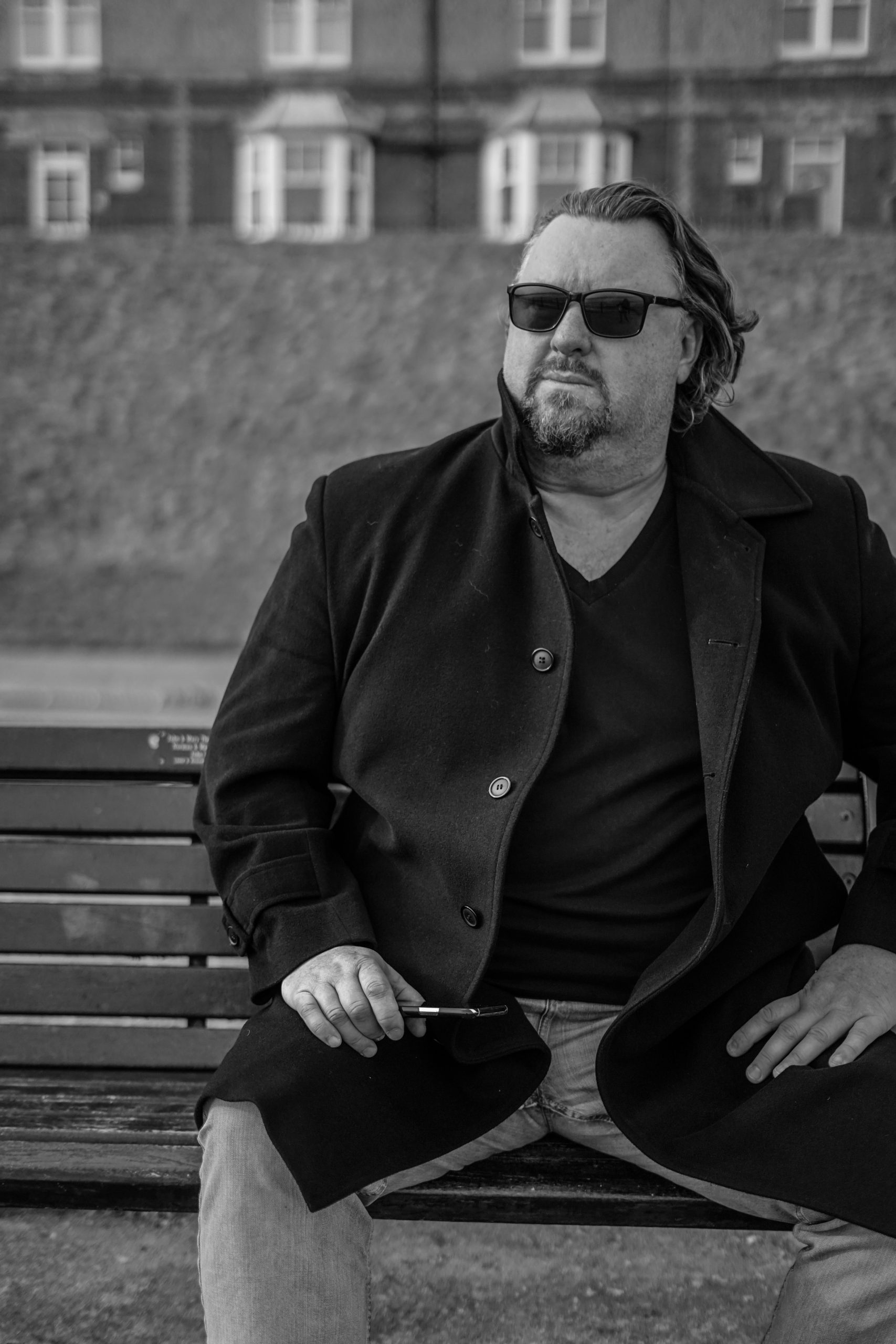 What inspired you to step away from traditional pop music for your own material?
"As a songwriter, my job has been to get in the head and heart of the artist I'm writing for. So it's never been about me, it's been about trying to make it sound like them. What I'm really proud of my career, in that I've gone from Spice Girls to Bryan Adams to Celine Dion to Aretha Franklin, without it sounding like each other, you know what I mean, and making sure the artist sounded like the artist.
"That's the challenge of a songwriter and producer nowadays, it's to sort of to be the heart and mind of the artist, so coming to do my own stuff, it had to go back to what makes me honest about songwriting and that's where I've ended up with this album."
What inspired the album's title? Is Sue the name of your yacht?
"I've never had a yacht! It's a bit of a head nod to 'A Boy Named Sue' by Johnny Cash and a head nod towards the music [yacht rock], and also, Sue is the name of my potentially future mother-in-law's name, I thought I'd better get in the good books as soon as possible."
You wrote and recorded the album in lockdown. What was the process like?
"Thankfully I like working at home anyway, I've got a lovely garden, I've got a great dog, a husky named Charlie Parker, he's brilliant fun to be around. So the energy is great at home, and I've got everything I need, and brilliantly, my backing vocalist, Tess Lee Jones, and my guitarist, Rue Walker, have got their own little studios, and so does my sax player, Steve Baker, so I was able to like send song files to them, and sort of coach them over the phone while I wanted, and they would do their parts and send them back to me.
"So we've been able to record all these great musicians remotely, the rest of it I've sort of done on my own at home, I've played most of the instruments and done all the vocal parts myself, so it's been fun sort of pushing myself to actually do it, and make the album as a producer, but sort of producing myself as objectively as possible.
"It's not easy because, you know, I've gotta sort of challenge myself that way. At times I've had to say to artists, 'Look, I can be your friend, I can be your producer, but the two don't always go hand in hand. They're not mutually related sometimes'. So I've had to sort of really police myself and send the songs to Gary or to Bryan Adams who I trust the ears of, and say, 'Be brutal, what do I need to do here? Am I being objective?' And that's been nice, getting that sort of critique back, from people that I trust. So I've written the best that I could write basically."
What is your favourite song on the album and why?
"I think in all kinds of ways, my favourite is 'When Love Breaks Down', because it's about my divorce, so it's a favourite, but it's painful. When making this album, and I say this to artists all the time, there's no point in doing this unless you're gonna be honest. It's the honesty, it's your pain that people will relate to.
"Cause we've all been through these things, a broken heart or whatever, these moments in our lives that we think we're on our own, and I hope that by writing this stuff and me being really honest as possible, people will listen and go, 'You know what, I felt that, I know what this guy's feeling, I believe him'.
"That's the bit that connect us all, as humans beings, is sadly our pain, because we tend not to learn anything while we're happy, you know, we're too busy enjoying ourselves. It's only when we go through these terrible times that we sort of take stock and sort of revaluate things and question our values and ourselves and grow. So I wanted to make sure that all the songs were sort of honest.
"There's another song on there called 'Rae's Diner', which is really important to me. It's about a real place, it actually talks about three different places in America. So it's a bit of a love letter to America, this song, in particular, Rae's Diner. Because the first time I went to LA [Los Angeles], my great friend George Merrill from Boy Meets Girl, who wrote 'Waiting For a Star To Fall' as well as 'How Will I Know' and 'I Wanna Dance With Somebody' for Whitney [Houston], he took me to Rae's Diner, and it was a real slice of Americana, 50's diner, a bit rundown, but awesome.
"Of course I love food, I love cooking, I love eating it, so I wrote this song as a sort of tribute to Dean & DeLuca which is a sort of slick diner in New York, this sort of bistroey place, and the Loveless Café in Nashville, which is just fried chicken and mashed potatoes, you know, home cooking, but Rae's Diner was this sort of slice of America for breakfast which is the best thing to do in America. I absolutely love that song, it's got Steely Dan influences and a bit of Dooby, it's one of my favourite songs I've written I think."
For the album, you chose to cover the 1970s soul classic "A Love Of Your Own", originally recorded by The Average White Band. What inspired you to record your own version of this track?
"It's one of my favourite songs, and I got to work with Hamish Stuart, the original singer, a while ago, but more importantly, even as a songwriter you have to admit, sometimes the song you wanna write, some dude has already written it. That was the case with that song, so I just wanted to sort of do my version of it, my tribute to that style of songwriting, that era of music, but make it mine, make it feel like it was a fresh perspective, and so far people have been happy with my version of it, and some people have even said they prefer it over the original, which is the ultimate compliment. But I love the original."
What was it like filming the music video for the song in the midst of the pandemic?
"Thankfully, the way we did that was mostly drone photography, so we could actually do it socially distanced. I drove there [Yorkshire coastline], my cameraman drove there, and we sort of did the video from there. Don't get me wrong, I find it ludicrous that I'm making a video, I really really struggle with this stuff, because I just find it so difficult to take myself seriously. But it's such a great song, so I wanted to do it some justice, and the whole idea of the video is, like, I'm sort of removing myself from this, but a dude out there on his journey looking for love.
"It's a little bit isolated, but it's still a bit beautiful, and you know, the dude happens to be me with my guitar, on the pursuit as we all are for happiness, and it's about hope and positivity. I wanted that to come over in the video, so there's a sort of stark, the black-and-white thing, it's a little bit stark and isolated, but at the same time really beautiful, that's on the Yorkshire coastline and it's just so gorgeous. So thankfully, with the drone we were able to sort of capture that. I'm really really proud of it."
Do you have plans to release more solo material/albums of your own in the future?
"I had no plans to release this [album], none whatsoever. So if I say, 'Nah, I think I'm done', it's some absolute nonsense, because I don't know what's round the corner, I'm actually, you know, busy, I'm working on lots of different things, lots of great exciting things, a new musical which I've been writing for a couple of years but now looks like it's gonna go into production, which is awesome, I've got my Broadway musical that I wrote with Gary Barlow, Finding Neverland coming to the UK early next year, so there's a lot going on.
"And I'm currently working with Kenny Thomas again which is brilliant, a new artist called Tom Seals which I'm loving working with. He's a sort of Jools Holland kind of character, piano player and singer, so there's so much going on right now. What is a priority for me, is going out and playing [the album] live. You know, I wanna go out and do some gigs, I'm planning a big gig here in Sheffield at the city hall sometime in November, and that gives me an opportunity to showcase some of the new artists that I'm working with, and feature Kenny and maybe a few older friends.
"Everytime I do a gig, you never know who's gonna turn up, whether it's Bryan Adams, Gary Barlow, or whoever I can drag out again. Again, we'll do it for a charity event and try and raise some cash and awareness, so it's all about that for me really. So I'm hoping that I get to do some of these songs live, that's the next thing. And I'm sure between now and then there'll be new material, I'm sure there will. So, never say never, but to say that I was never intending to do it, I've now released this album and I'm so proud of it."
You've been working as a songwriter for many years. What other artists have you been currently working with?
"Well I'm always working with Gary, Gary and I have always got something going on. I'm also writing for Alfie Boe's new record, which I'm really excited about, my main creative thing right now is working with Tom Seals, and focusing on this new musical, and I had a brilliant meeting about it putting it into development, so it's gonna happen which is great. That's about two years away from actually being on stage, realistically, by the time we've done the read-throughs and the workshops and all of that stuff you need to do, it's a two or three year project ahead of me, but I'm really excited about it, I've already been working on it for a couple of years, so it's gonna be great to see that come to life. But I'm constantly busy, and I love that, I love that I'm writing all the time and recording all the time, it's what I love doing everyday, I'm just so thankful I still get to do this everyday, that's the luxury in itself."
What has been your favourite song you have ever written and why?
"That's a tough one, I've had so many [songs] that I've had so many great memories with, I think one that sticks with me is 'Never Gonna Break My Faith' for Aretha Franklin, for several reasons. Just to have been a part of that incredible woman's career, it won a Grammy, which was amazing, it was written for a powerful movie called 'Bobby'.
"But more significantly, it's now been sort of adapted and adopted by Black Lives Matter as a sort of theme for them. It went to number one on the US Billboard Gospel Charts recently, so I think for those reasons, it's one of the best songs I've ever written. I think that probably sticks out, I mean listen, I've had an amazing career, worked with some brilliant people, so it's a difficult one to put down, but Aretha Franklin, it's hard to top that really."
Is there any artist you have never worked with that you would love to write a song for? Who would it be and why?
"I would have loved to work with Tom Petty. But I've been really fortunate that I've worked with some of my idols, and I'm glad to say that my friends, you know, Celine Dion, Bryan Adams, and Gary Barlow. Gary and Bryan are two of my closest collaborators, we're still great friends, it's about friendship more than it is about music in all kinds of ways.
"So I've been really fortunate and the songs that I've written I'm still really proud of, Kenny Thomas who I started my career with, I've actually just written his new single. I think that that's the most important thing to me, that on a human level, these people are still close friends and we've shared tough times and great times together, and I think that's a testament to how important being a human being is, first and foremost, and the music is what brought us together and keeps us together, but it's friendship that's the most important thing."
Have you got any other non-music projects lined up in the future?
"I'm working on this musical which is a big deal, but I've also got an app that I've designed, it's a music-oriented app, it's brilliant fun, it's never been done before because of the nature of it. I can't tell you too much about it because it's sort of confidential, but it's really exciting and we've actually just taken a whole leap in a great direction with it recently, so that's been a sort of labour of love for the last sort of five years.
"It's coming of age, I think we're sort of ahead of our time in all kinds of ways, but it's really coming of age right now, I think the timing of this is gonna be brilliant. So hopefully within the year you're gonna see that out in the world. So that's a sort of left-field thing, but my life is music, literally, I live and breathe it and you know, music is in my DNA, so that's my main focus right now.
"And my favourite pastime is ice hockey, and the Sheffield Steelers are back on the ice right now, and thankfully I just can't wait for us to be back in the arena watching ice hockey games again."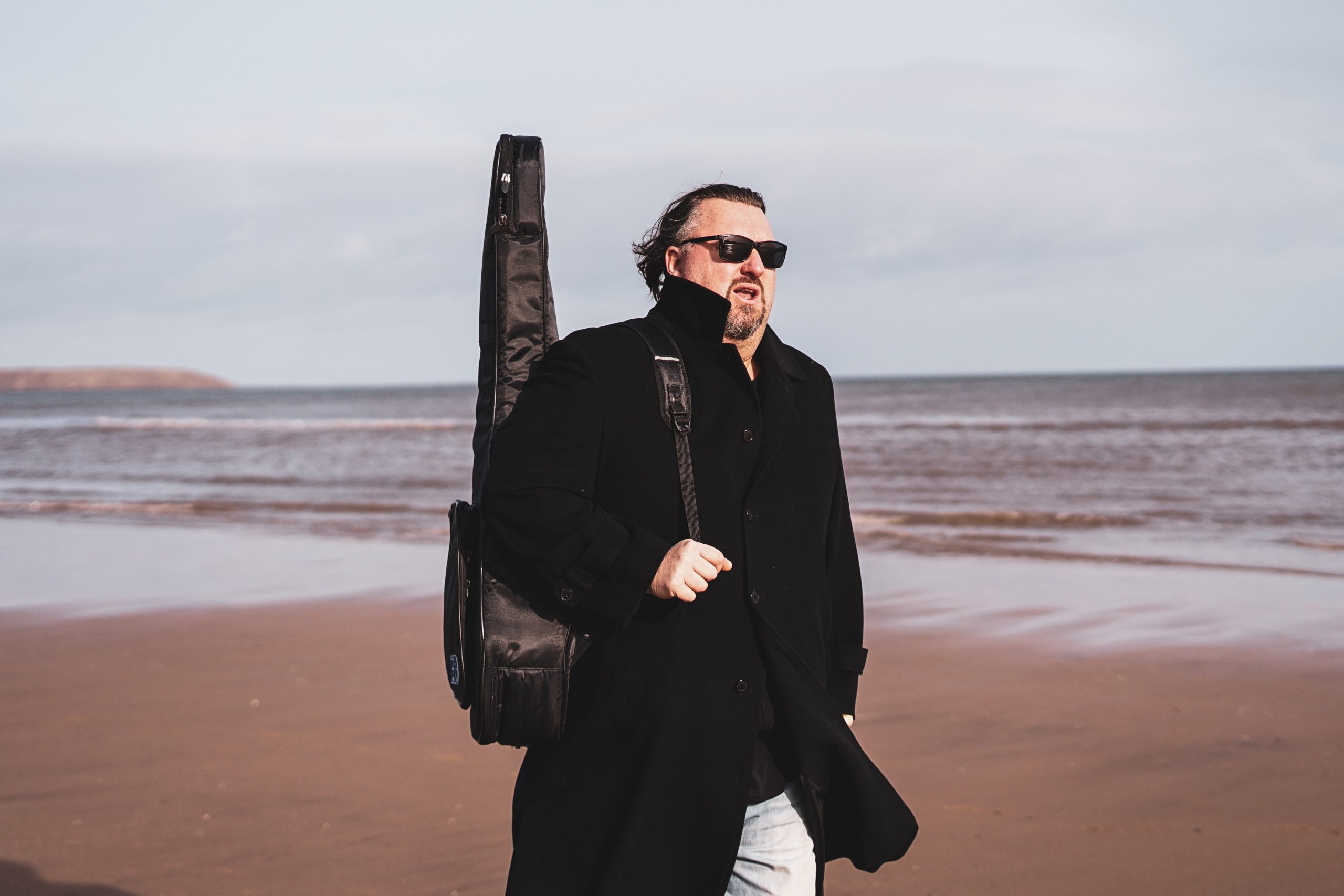 Finally, do you have anything else you'd like to say to your supporters?
"I have a real sort of philosophy about this. I mean, you can't do this for as long as I have done without questioning where it comes from or what am I a part of here. Cause I can't remember making the decisions that lead me here. I dreamed of writing songs and being in studios as a kid and now here I am, 30 years later, still doing it. I am just so grateful for this thing that I'm a part of, and I'm so happy to be a part of something bigger than myself.
"I've always said, 'If I'm lucky enough to be holding a pencil the day the universe wants to write a song, then so be it', cause I feel that my position in this is to be a part of that thing, and not let it be about me, because I don't think it is. I think that we serve music, if you're able to put your ariel up, and receive that, you get to personalise it.
"That's the gift I feel lucky enough to be able to tap into everyday and I wanna inspire people, and I think that first and foremost we wanna be inspired, and my message to anyone who listens or has listened to my music or songs over the years, is to realise that what I get out of this, is I get to be a part of this amazing universal energy that every song we've ever heard, or is ever gonna be written, is out there in that pool of energy, and I get to draw from it everyday. And that is something I will never take for granted."
We would also like to thank Eliot for taking the time out to talk to us!
You can listen to "A Yacht Named Sue" by Eliot Kennedy below:
Make sure to follow Eliot Kennedy across social media:
Official website | Twitter | Facebook | Instagram
Let us know your thoughts over on Twitter @CelebMix!