It's hard to believe that it has been over three years now since British supergroup Rak-Su first burst onto the scene with their very own brand of infectious R&B/pop capturing the imagination of the entire nation.
Famous for hits including I'm Feeling You, Dimelo and I Want You To Freak, the super-slick quartet – who despite being friends since childhood, only officially got together as a group in 2016 – are a 'boyband' unlike any another, with their combined musical talent and super creative flair enabling them to rip up the rulebook and change the way we see male vocal groups forever!
Back in 2017 however, they were just four lads with a dream…
Having worked diligently behind the scenes for over 12 months to perfect their craft, it wasn't long before the boys incredible knack for writing and producing top-tier killer, pop bops caught the attention of the British public, with the groups powerful collective energy radiating seamlessly from television screens, to radio airwaves, to the top of the charts, launching Ashley, Jamaal, Myles and Mustafa into pop's premiere league.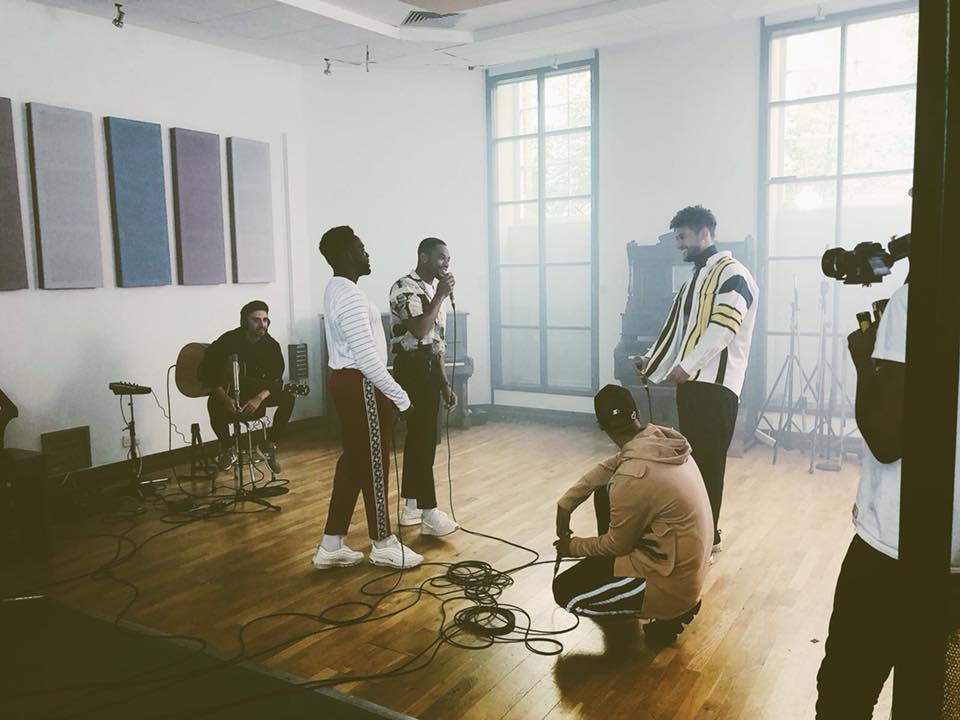 "Sometimes it's hard for us to believe the things we've achieved together." Jamaal says as we each settle down in our respective homes to catch up via Zoom. "Ashley is the real motivator in our group, and he pushes us to recognise and celebrate our wins! Over time we've been able to work that way of thinking into our group mantra, because I think you can sometimes get caught up in where you want to go, and as a result you don't appreciate what you're doing in the moment. From here on out, we just want to enjoy and appreciate every moment of what we're doing."
"Ashely keeps us all in line." Myles says laughing. "Nah, in all seriousness though – this guy (Ashley) is the brains behind everything we're doing right now. We're an independent act, so he's acting as a manager, a promoter and he's focusing hard on the business aspect of this whole thing; which isn't easy! He's had to dig deep and push past his own emotions to go through the trenches to get us to where we are right now with the release of this new music."
Hearing the boys speak with such honesty and candour, it's abundantly clear that this time of imposed isolation, as a result of the COVID-19 global pandemic, has afforded each of them a moment to breathe, reflect and self-evaluate on who they are as individuals, as well as a group.
"Lockdown kind of forced us to be really introspective." Jamaal admits. "It forced us to look at our situation, and to seriously think about where we want Rak-Su to get to in the future. I know that sudden change of pace and everything grinding to a halt was incredibly difficult for a lot of people, but for us the time-out gave us the opportunity to reassess, and within that reassessment it reaffirmed in our minds what we needed to do to move forward."
"This is the start of a new chapter for us." Ashely adds in agreement. "As Myles said before, we're an independent act now, so we're in control of each and every aspect of this whole process and doing things on our own terms – it's an exciting time for us… scary but exciting (laughs)."
"Lockdown gave us the opportunity to reassess, and within that reassessment it reaffirmed in our minds what we needed to do to move forward."

Jamaal on finding clarity in isolation.
---
"8 billion people in the world, still they could never clone you, girl…"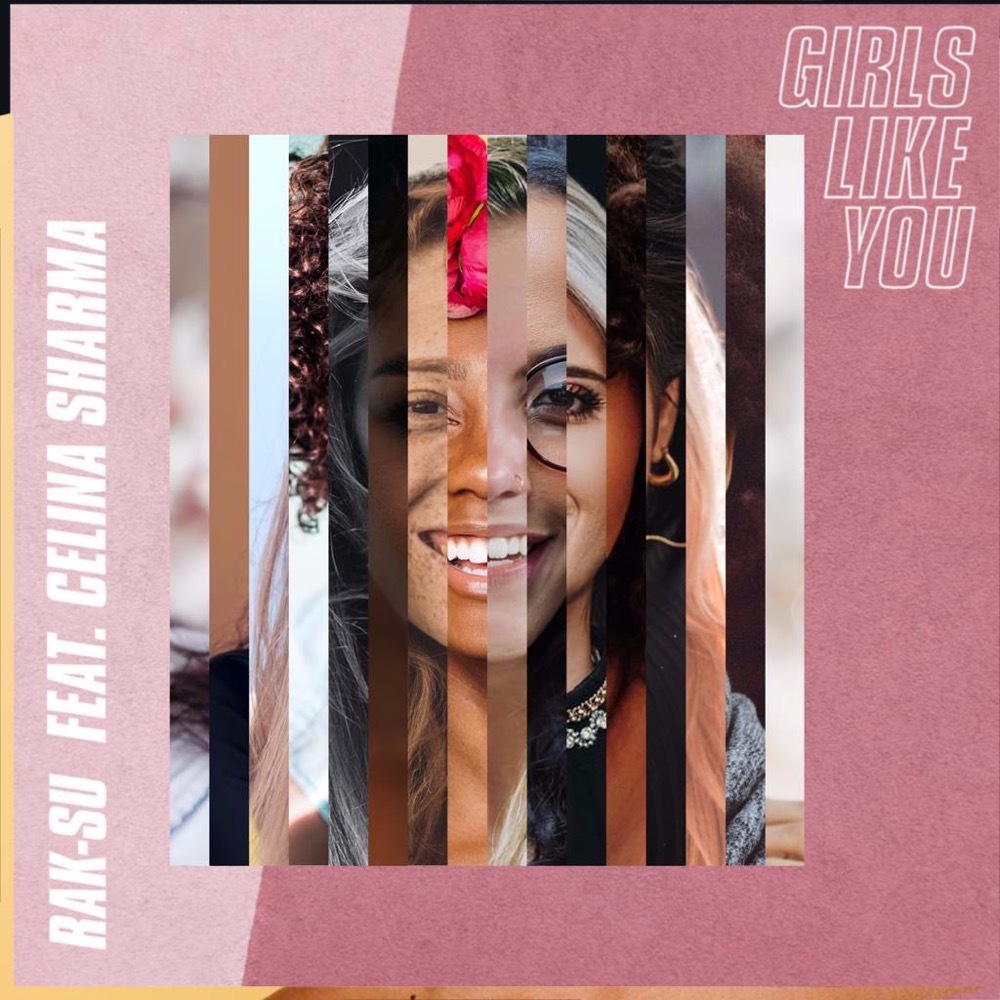 As a way to mark the beginning of this new and exciting chapter, the boys are coming back with a BANG, releasing the empowering and celebratory Girls Like You, an out-and-out pop anthem featuring guest vocals by Celina Sharma, that calls for females all around the world to come together as one; to love themselves and each other, no matter how society or humankind views them.
"At this point I think it's pretty obvious for everyone to see the insane pressures placed upon girls to look and behave in a certain way." Ashley says of the inspiration behind the track. "Don't get me wrong, guys face pressures too, but I think the scrutiny for girls is a lot, lot worse."
"We as people, and as a band, really do believe that everybody is beautiful in their own way, and that everybody is capable of finding love and being loved – there's no need for anybody to feel pressure to confirm to a certain type of image just because that's what society would have us believe is the only way to get by in life."
"So this song is our way of playing a part in pulling back and removing that stigma, and showing support and encouragement to the sisters, girlfriends and females in our lives to help free them from all of that insecurity and doubt."
---
Rak-Su – Girls Like You (Official Music Video)
---
"There has been an incredible response to the track so far – we almost can't believe it!" Myles says smiling. "We've been added to virtually all of the playlists we would have wanted to, and more! It's pulling in good numbers for us, so we're really, really happy… and grateful."
In an industry where so much can be taken for granted, and those at the top all too quickly forget the hard-work and sacrifice of others in their quest to live their dream, 'grateful' is a word that should forever be associated with the boys from Rak-Su – as the genuine appreciation, respect and admiration they have for the legion of fans who continue to follow and support them, becomes more and more palpable as our interview progresses.
"We honestly love what we do, but more than anything it's just nice to be releasing music for the fans." Myles continues. "They've been patiently waiting for us to put something out there again, so this is our way of saying 'thank you' to them."
"It's crazy but amazing to us how much support there is out there for us." Jamaal adds. "To see the joy on people's faces as a response to what we do is incredible, and like Myles said, we're really grateful to all of our fans for what they do for us."
With a combined following of over one million followers+subscribers online and across social media, and with 340k+ monthly listens on Spotify, public desire and demand for the boys is undeniable! That's not to say however that nerves within the group don't still creep in from time to time…
"It's been a while since we had new music out, and I can't lie, there's always that little doubt in your mind where you think 'are people still going to care?'" Ashley says candidly. "You worry about how new material will be received – it can make you feel super vulnerable and nervous."
"It's human nature to be hard on yourself isn't it?" Jamaal agrees. "We judge ourselves really harshly as artists sometimes, but getting that support and that good feeling from the fans – to see their joy at what we're doing makes it all worth while in the end."
---
Believe in your 'sauce'.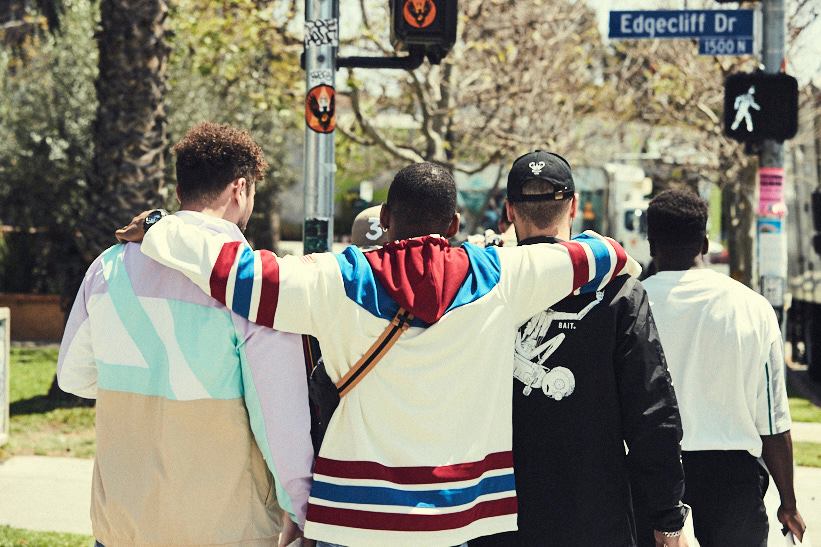 For a band to be thrust into the limelight, seemingly over night, so early on in their career, it's understandable to learn that Mustafa, Myles, Jamaal and Ashley have all at one time or another suffered a crisis in confidence. But with friendship at the core of both their personal and professional relationship, the boys can always rely on one another to lift each other's spirits.
"We're very strong as group because of the history we've had together." Myles says confidently. "We will always build each other up and encourage one another. And any disagreements we may have – which is rare – they're ironed out very, very quickly because we've known each other for so long, it's really easy for us to communicate our thoughts and how we feel about things."
It's that kind of honesty and open line of communication that enables the band keep evolving and moving forward… even when things aren't going according to plan.
"I'll be honest…" Jamaal says matter of factly. "The reality is, before Girls Like You, we had a bunch of new music ready to go and we were like 'this is it, we're coming back!' But when we played it to a couple of people, I don't know, something just didn't sit right, and one day Ash called me and was like 'Jam, this really ain't the one bro! We might need to go back to the drawing board'… so we did."
Ashley continues: "We took a step back, and when we were really honest with ourselves and really looked at what our overall end goal was, we knew we could do better. So we got back into the studio and hammered home the best of those ideas, refocused and came up with something that we feel is even better."
"We want to win a BRIT Award one day!" Jamaal laughs. "But we're not going to be able to achieve that dream if we don't stay connected and stay on top of our game musically. But it's cool because we're ready – we're ready and we're willing to work harder than we ever have before."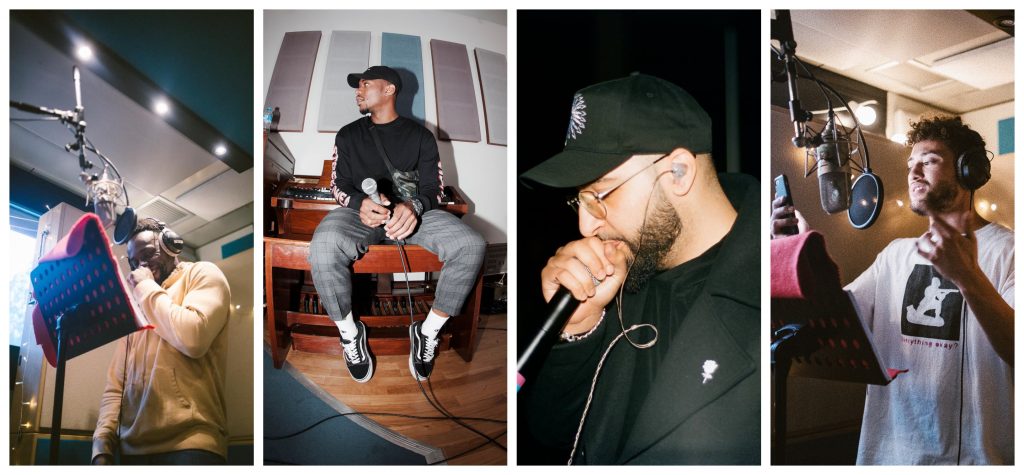 With this refreshed sense of clarity and purpose, and feeling empowered once again as a collective, we wonder how the dynamic within the band has changed over the years when it comes to producing tracks and working in the studio?
"We've developed a lot, as writers, singers, musicians over the last few years and I'd say we've gotten a lot better at what we do." Ashley tells us. "Myles has grown so much and is fully fledged producer in his own right now, so his input into the musicality of our songs really helps take us up a level."
"As our main singer and vocalist, Jamaal is just fire! There's nothing that somebody can write that he can't sing, his vocabulary of where things can go and what his voice can do has grown exponentially, so we're able to really push the boundaries with melodies and harmonies."
"And as for me?" Ashley says modestly. "Well, I've been working on getting a better understanding of the musical theory side of things, so looking at what sequences will record better and how to structure our tracks so they don't sound like anything or anyone else out there."
"Over the last year or so everyone's taken a massive leap forward and we're all bringing out A-GAME to the studio even more so than before." Jamaal adds. "I'd say there's more depth to what we do now. We love making infectious music with a message, that will never change, but we like to think we're also bringing something that no-one's ever really heard before this time around."
"We took a step back, and when we were really honest with ourselves and really looked at what our overall end goal was, we knew we could do better."

Ashley on the boys refocusing their energies into making new music.
Another big change for the boys in the last year, has been their switch from working with a major record label, to now being an independent act, self-funding their projects and taking full creative control of their music.
"We have so much more freedom now." Myles says with a steely sense of determination. "We have the type of control that allows us to do exactly what we want to do! We can write about what we want to write about, we can release music when we feels it ready and not be pressured into putting something out there to meet some sort of time frame or deadline – we've gotten ourselves to this place where there's no-one to oversee us, and tell us what to do; we do everything in-house and that's the way we like it."
"It's been important for us to figure out how we can best work together as a band in 2020." Jamaal muses. "And I think becoming independent has helped us work that out."
"Exactly!" Myles agrees. "The only thing that's harder, going it alone, is that you don't have the security of funding that you get when you're signed to a major label. But then again when you're with one of the majors, you have to recoup all of your expenses anyway, so realistically the only change is we're not getting a bit of money up front anymore (laughs)."
"But it's cool, because we're in the fortunate position to be able to fund what we want to do, and we've learnt that if you can use the system to its full capabilities, then you can secure extra funding through things like distribution deals and sponsorship. We know how fortunate we are as a music act to be able to fund ourselves and also be sustainable – we don't ever take that fact for granted."
---
Rak-Su, To The Future.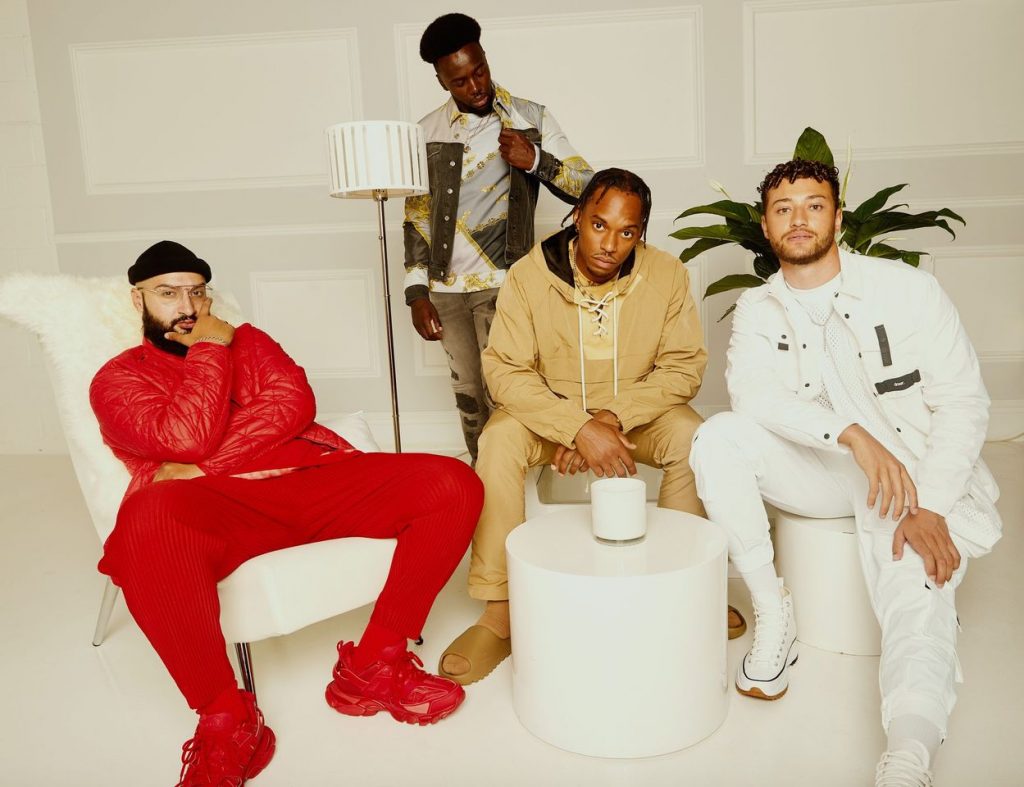 "We're really happy." Myles says empathically when we ask how the lads feel as they approach the bands fifth anniversary. "I think we're in a really good place right now – we're excited about this music and feeling positive about the future; nothing is going to put a downer on things for us!"
"I just keep going back to the fact that our mentality has changed now." Jamaal adds. "Before we'd be more like 'let's try and see if this works', whereas now we're like 'let's give this our all and MAKE it work!'"
As a band of brothers, who have worked tirelessly for years and sacrificed so much in the pursuit of making their dreams come true, it's impossible not to warm to Rak-Su, their undeniable charm and enigmatic appeal awakening a desire within people to will them on to win.
"Now we've started, we're not stopping." Ashley says as we wrap up our interview. "We may have been a little bit inconsistent in terms of the music we were releasing, but we've laid the foundations for what we want to do now, and there's nothing holding us back – it's full steam ahead."
Rak-Su's new single Girls Like You is out now.
---
Let us know your thoughts on Rak-Su over on Twitter @CelebMix now!