She shot to fame when she was a contestant on The X Factor back in 2011. Now, Janet Devlin has released her latest single "Honest Men" which you can listen to here from her upcoming album Confessional.
We spoke exclusively to Janet to discuss her brand new track, the upcoming album and what her fans can expect to see from her in 2020.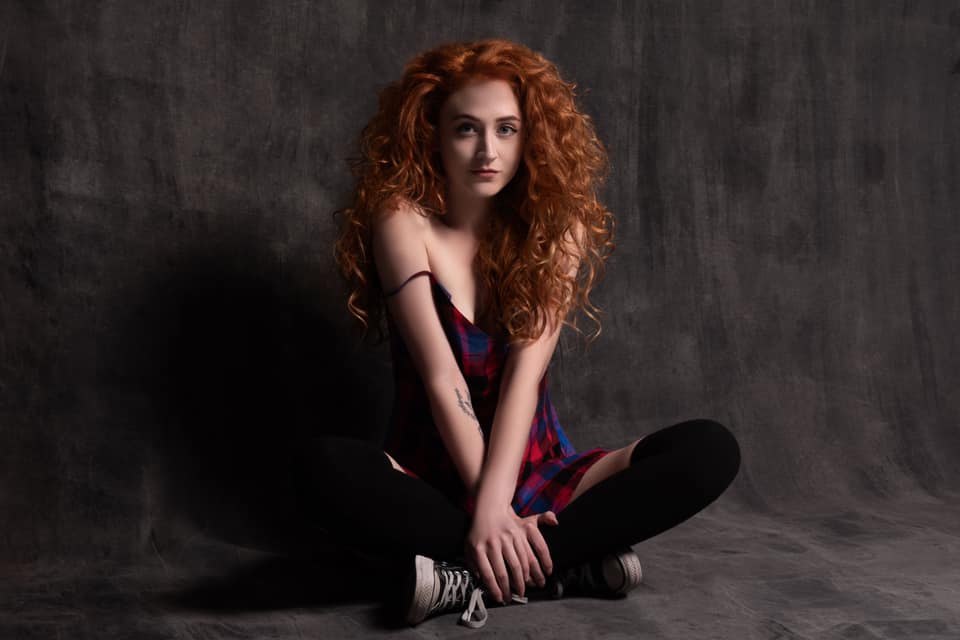 You have recently released your new single "Honest Men" from the upcoming album 'Confessional' what can you tell us about the track?
It's the most miserable song off the album but I love it for that! I know it's not the wisest move to release a song like this but I just really wanted to put it out there – and after all the festiveness we've put up with it's about time for something darker!

You wrote the track yourself, what was your inspiration for it?
It's quite a morbid story! I have seasonal affectiveness disorder which means that the wintertime is the most difficult time of the year for me. January always seems to hit me the hardest. I wrote this track in January 2018 when I hit a major low. I had a new paranoia that I'd never experienced before so I thought everyone was out to get me. So "where have all the honest men gone" is me and my distrust of people at the time. I wanted the song to be the musical embodiment of where my depression takes me.

The album 'Confessional' is released later this year, tell us more about what we can expect?  
A lot of secret revealing and a musical journey comparative to the ups and downs of life. This is because the album spans 10 years of my life and the tracks are all in chronological order. There's a lot of Celtic influences in there sonically too. 

With the album set to be personal and honest, how difficult is it to share something like this with the world?
Not as hard as you may think! I'm a very open book with my friends and family, so it just feels right to me that anyone who cares to know more about me, can. There's a strong message of hope within it all so if it manages to help one person along the way then that'd be amazing. 

This is your first album in four years, why did you decide that now was the right time for a new album? 
It's not so much that it was a decision, it's just how it happened to be. As it's a concept record, I didn't want to rush it. There were so many things that had to be taken into consideration. I had to write the book also, which took up a lot of time and I also shot a whole photo concept project to go alongside too. Not to mention that I wrote a minimum of three tracks for each chapter! I just didn't want to rush something so personal.

You have many subscribers on YouTube, and you have discussed sensitive issues or topics that people choose not to discuss, why is that important for you? 
I believe in people using their platforms for good. I also hate the notion that some people may be living on the same shame bubble that I sometimes find myself in. I find that by tackling sensitive subjects head on, it shows people that it's okay. The more we talk about something the less power it has over us and also it becomes desensitised over time.

Being a huge influencer on YouTube, what kind of pressure is there when it comes to thinking about the content you share with your subscribers?
A little bit – but because of how long I've been doing it, I'm not asking myself the question of "will people hate this?" Or "is this going to give people the wrong idea?" I just make content that I enjoy and want to share with the world. It's just difficult to keep things fresh and interesting but I enjoy the pressure of that and it makes me seek out new and inventive ways of creating content.
 
You have a large following on your social media platforms, what impact has social media had on your career?
A very positive one actually. It's been amazing to grow up with some many online friends! I try my best to stay in touch with as many followers as I can so it just feels very personal to me. I'm also a very awkward person in real life but online it's been awesome to connect with so many creative, caring and hilarious people! Also, without it, I wouldn't have been able to navigate my career the way I have as the majority of my releases were done through crowdfunding. My online community on all my platforms means SO much to me.

What can we hope to see from you in 2020? 
More music, more content and more creativity!
Confessional has been a long time in the making from Janet Devlin but fans can expect to see it released on May 1st and features her previous two singles "Confessional" and "Saint of the Sinners."
Watch the video below to listen to Janet Devlin discuss her upcoming album.
We are loving the new single from Janet Devlin here at CelebMix and we can't wait until the album is out. Are you loving it as much as we are? Let us know by tweeting us @CelebMix!