We got to ask Mirei all about her music and how she is raising awareness of issues close to her. Mirei's music combines a wide variety of genres from her experience living in both Japan and the US. Her latest single 'Sell Me Your Love' was released on 11th February.
What message would you say you want listeners to get from your music?
I want you to know that you're not alone. I'm singing the things that surround me like people, incidents, environment, and more. It might sound personal, but it's all for you and me. I think there are many ways that you can resonate with my music.
Your latest release 'Sell Me Your Love', was released back in February. Can you tell us a bit about the track?
I was inspired by a real-life incident that happened in Tokyo where a woman stabbed a man. It took place in Kabukicho, which is the biggest red light district in Tokyo and sent a big shock all over Japan. While I was watching the news, videos, and trial records, I started to see many factors beyond their love such as money and sacrifices. While I was feeling a lot, I couldn't simply view it as just a crazy incident where a woman stabbed her lover. I wanted to digest my emotions, so I started writing it.
What was the writing process like for 'Sell Me Your Love'?
It all started from doing research. My initial step is gathering every information I can for my curiosity. After doing research, I write the story, and sit in front of the piano where I start adding chords to the song and writing lyrics around the story. I enjoy building the narrative through my own lens, capturing the different sides of the narrative while imagining the pain behind what she had actually done.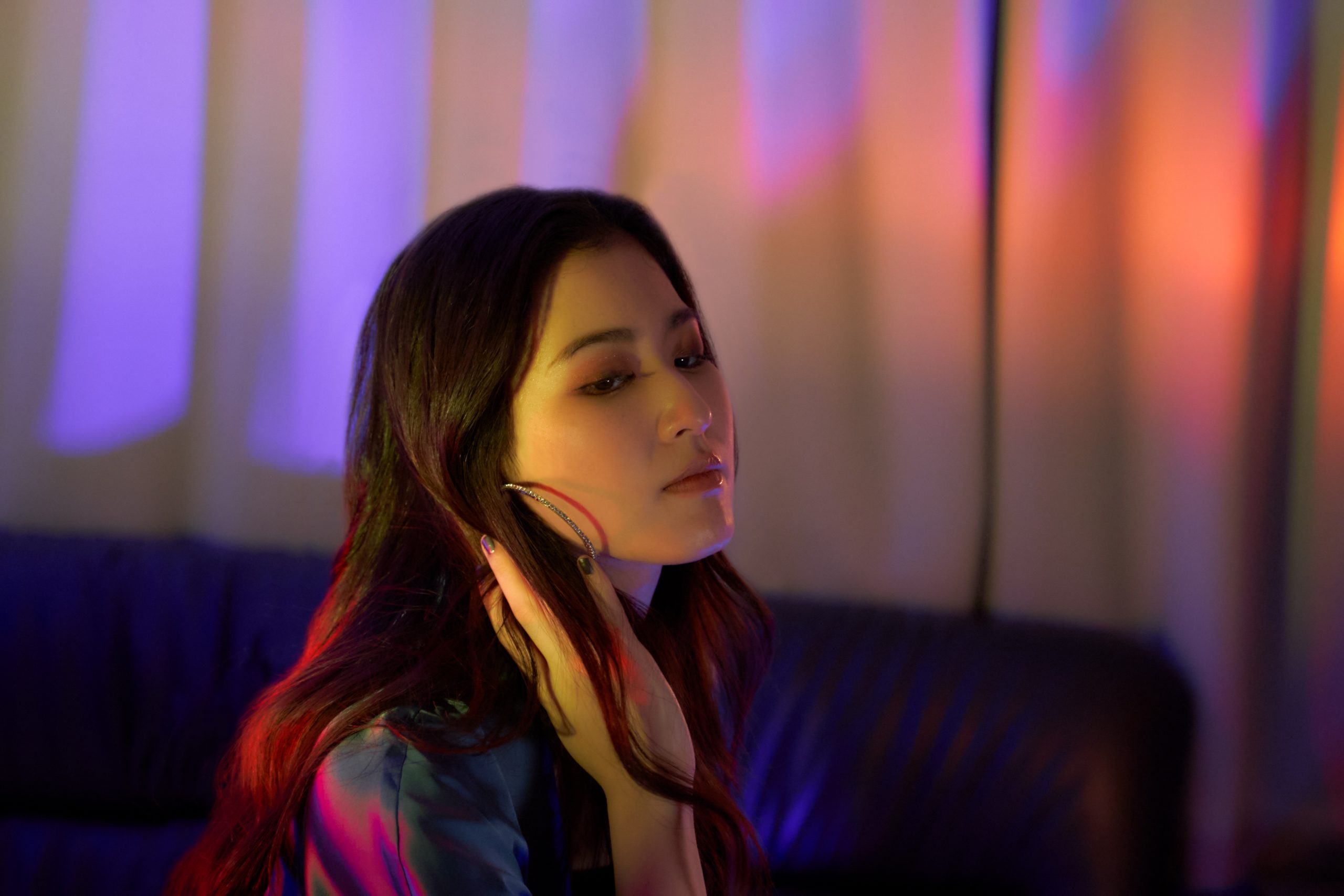 If you could collaborate with any artist on a song who would you choose and why?
I wanna collaborate with Charli XCX! I've been listening to her since elementary school and I always loved her style so much. She mixes her British pop roots with Japanese kawaii culture beautifully, so I would love to collaborate with her someday
If you had to choose a favourite out of your songs you have released so far. Which one would you choose and why?
It would be "In the Nighttime", which captures my current taste in music. I always listen to music while I'm on the buses and trains, and this track really fits Tokyo's city energy. I also loved the music video where you get to see Mamson dance at the subway station in Paris. Watching it always gives me the "I'm the one" vibes. I love it.
What would you say to people who want to follow in your footsteps and make music that highlights issues that exist?
If there's something you can't lie to yourself and you have the voice, you must sing about it. Let's stand up together.
Finally What message would you like to say to your fans?
Music is the most true way that I can tell and show my emotions, so my listeners are the people who understand me the most. I'm so thankful for all the support and love that they've given to my songs, which for me are like my babies. I'm gonna keep up doing what I wanna do and seeing how people enjoy and support my work is empowering for me. Love you always!
We can not wait to see what is next from Mirei. It is amazing how she is using her music in such a positive way to spread awareness of issues.
Let us know what you think on Twitter @CelebMix