On Wednesday the 24th May, SECRET NUMBER released their brand new single album DOXA. In which, it features a very special single dedicated to LOCKEY called "Beautiful One". SECRET NUMBER are a six member girl group who made their debut in May 2020. DOXA is their first Korean comeback this year after they made their Japanese debut in March. We got to caht with SECRET NUMBER and ask them all about DOXA and how they prepare for comeback and promotion time. Carry on reading to find out what they said.
The first question is, just how are you today?
LÉA: Yeah, today's our comeback day and we just did our first music show, so we are very excited to, you know, continue this promotion. With the new single, we're very happy.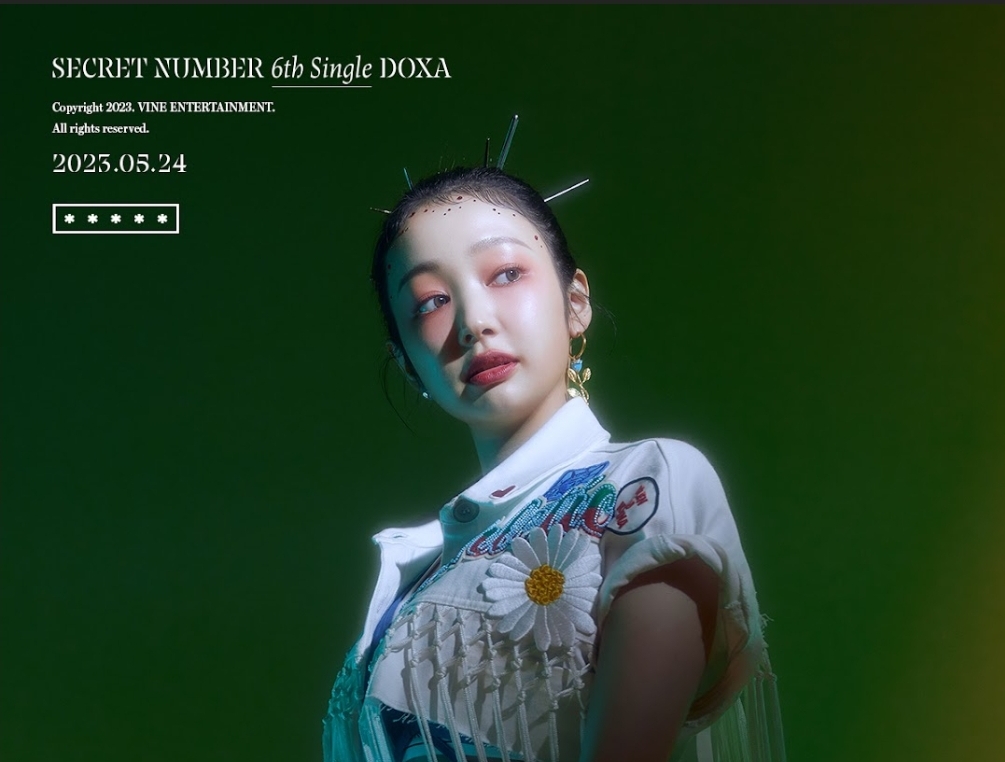 We are loving it at CelebMix so far. So, can you tell us about the concept and inspiration behind this latest single album?
JINNY: At first when I heard the guy version of the track, uh, wrote originally just about poison, I really liked the idea of the poison being the main theme of the song. So, I thought that was actually nice. So, I branched out all the ideas of the things that can be related to poison so then I came across the though of a poisonous snake which is 'dogsa' in Korean. So, I made the connection between the poison and the poisonous snake and incorporated that into the story of a toxic relationship. So, in order to portray that, we decided to show the good and evil side of us. In order to show the good side and also the toxic and horrible side of love. So that is the main thing our new single is about.
How would you say it differs from your previous releases in terms of music style and the overall message?
MINJI: I think compared to our previous release 'Tap'. Because 'Tap' was a melodically, like a more lyrical sound persay. With DOXA it starts off with a very powerful instrumental and it's a more powerful track making a comparison to the previous album. So I think that's the biggest difference.
"Beautiful One" is your first fan song dedicated to your fandom. How did the idea for this song come about and what does it mean to you to express your appreciation to your fans through music?
JINNY: At first when I heard the original version of the song, it originally just was a generic kinda love song. I sat there and thought about who are we this thankful for? It is LOCKEY's our fandom. I wanted to dedicate this song and this message to our fans. So I added a rap verse to it so that I can make it into a fan song. So the inspiration came from "Who are we most thankful for at this point?" Also that it was the anniversary of three years. So we wanted to give back the love that we are always showered with by our fans. So I think it was a great time to release a fan song.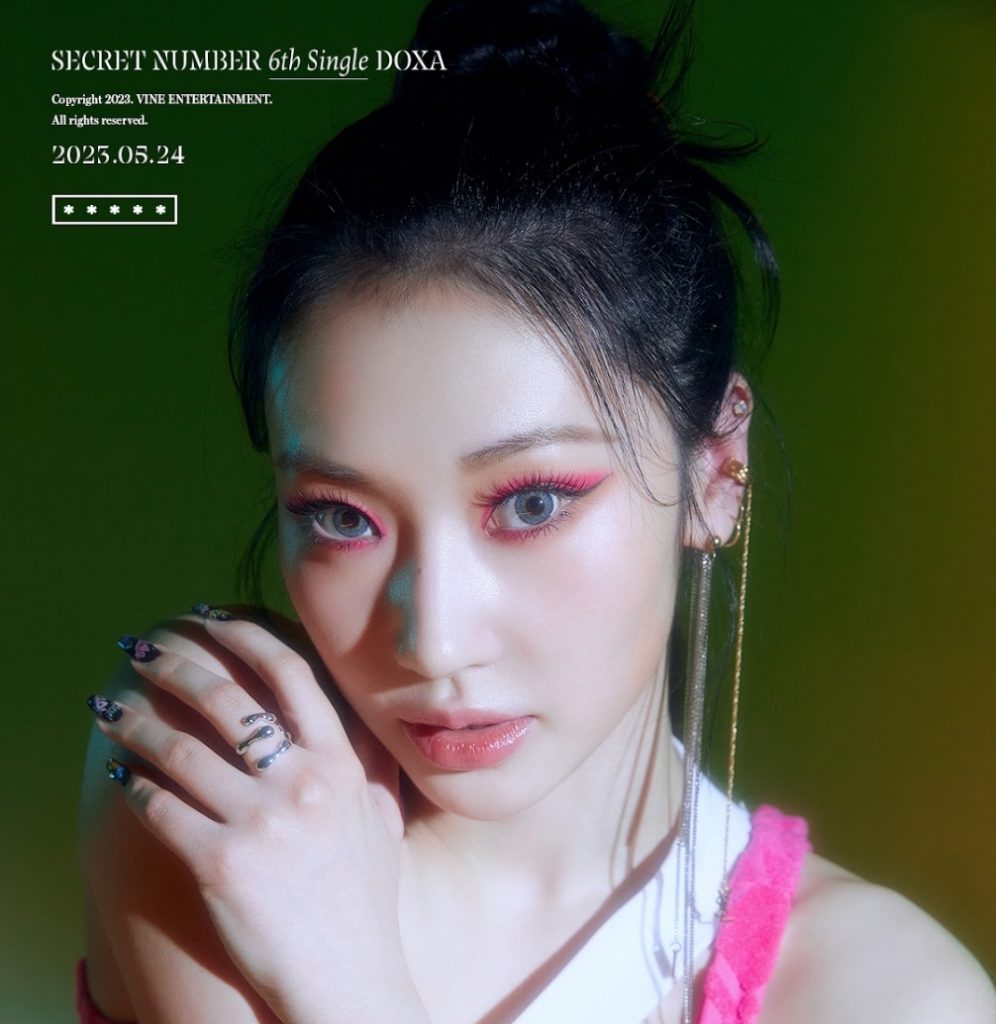 So, you have recently celebrated your third-year anniversary. Congratulations. How has your journey as a group evolved since your debut and what have you learned along the way?
JINNY: I feel like the bond between our members is really stronger now, as a team more. As a team, between all of us I think we grew a lot. The effort we put in, we always put in a lot of effort, and as a team distribute between all of us, I think we grew a lot.
DITA: So we're realising more that, we have the same goal. That's why our teamwork is getting better.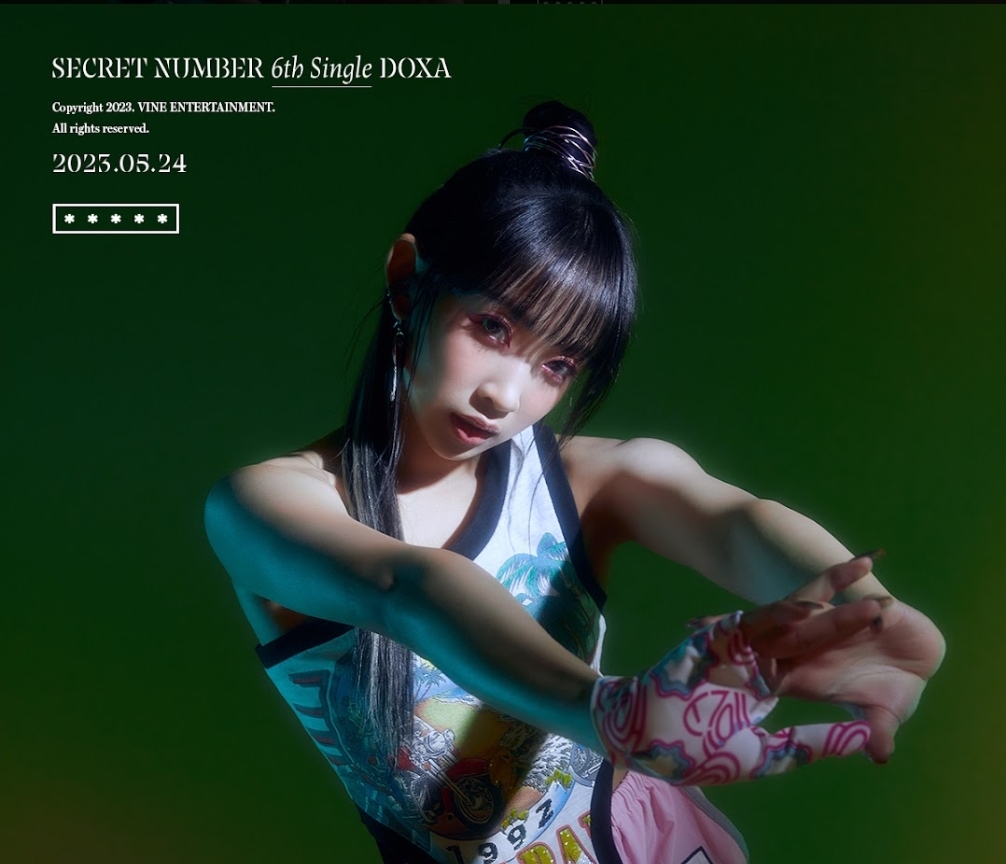 As artists, what do you hope listeners will take away from the songs on the new release, both in terms of emotions and personal connection?
MINJI: I think the overall message for this single would be, that you are not alone. Like as for DOXA, it'd about venomous love and like poisonous love. That is this infinite cycle of breaking up and making up. And I hope you know, if you are in this situation of poisonous love. I hope you can really relate to this song by listening to it and knowing that you are not the only one who is going through it, and we are all gonna be there and really relate to you as well. So building that connection. Also for the fan song, it's a different type of connection but we also wanna tell our fans that you are not alone. Like we are, SECRET NUMBER is always with you. So it's like a different meaning of the you are not alone, but the overall theme and main message that we want to send to our listeners and to our fans is that you can relate by listening to our songs and you are not alone. We are always gonna be there for you.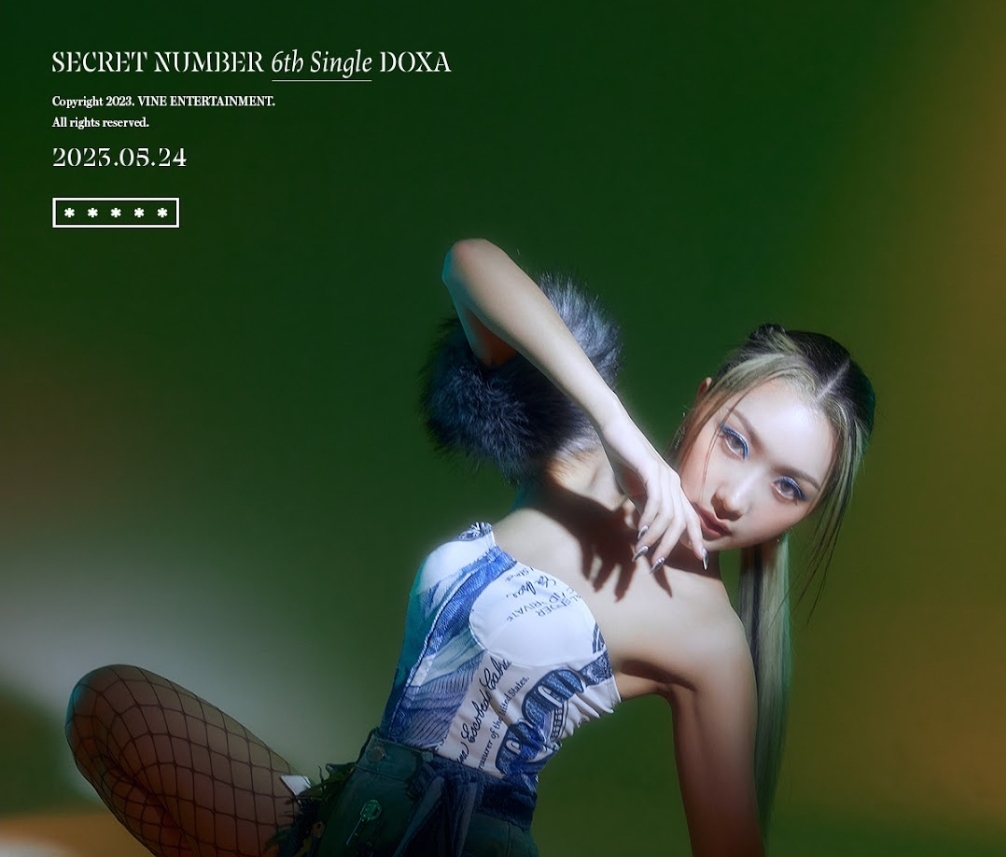 What goals and aspirations do you have for this release, both as individuals and as a group?
DITA: When we release new music it always our goal. To get SECRET NUMBER's name more out there and to get more people to listen to our music and be a part of our family.
How do you prepare yourselves for the comeback and promotion period? Are there any specific routines or practices you follow to ensure a successful release?
JINNY: We would come out and we would practice all together for about, a good five hours every single day. Sometimes more than that, sometimes the entire day. We would practice dancing and singing live every single day before our release.
As a closing question, what would you like to say to your fans and listeners who may be reading?
ZUU: Our lovely fans. Thank you so much for waiting. We are back with the new single, so let's have fun on our promotion period. And to all readers of CelebMix, thank you for reading this interview and I hope you listen. Check, out our new single, and by listening to the title track and "Beautiful One", I just want you to know that you are not alone, like we are here for you. Please give a lot of support and love to secret number.
MINJI, ZUU and SOODAM: *making hearts with hands*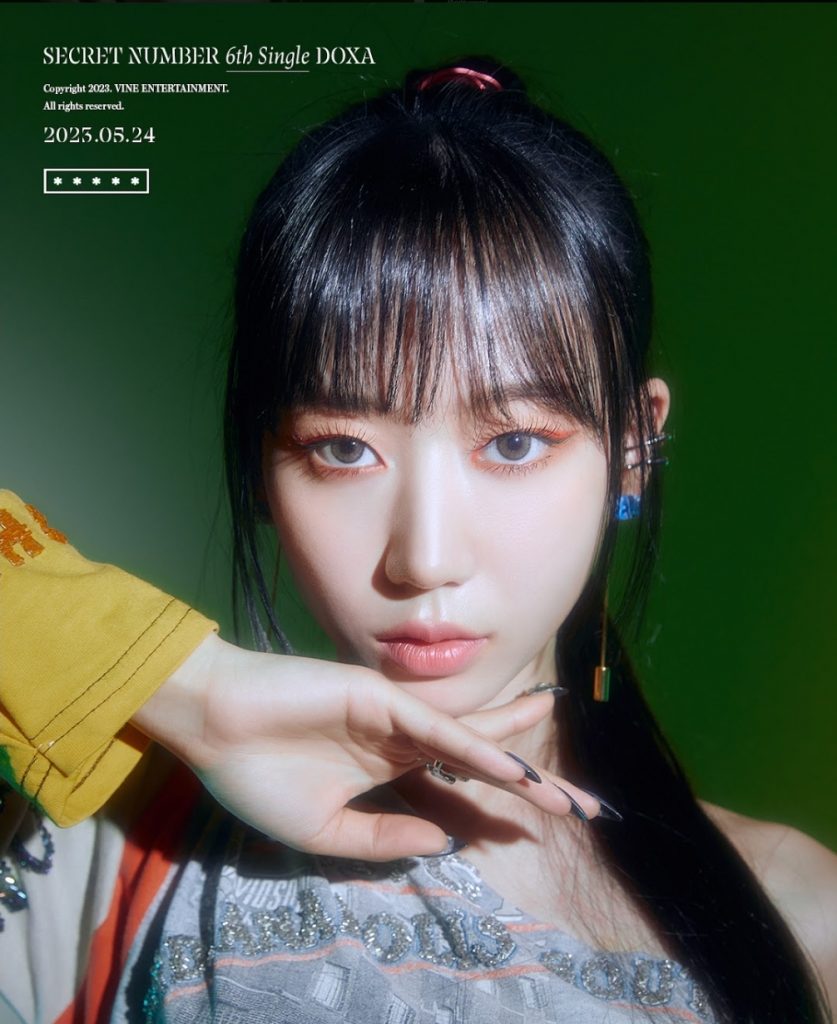 We can not wait to see what is next from SECRET NUMBER. If you have not already listened to their music, DOXA is definitely worth a listen with the powerful beat that instantly has you hooked.
Let us know what you think on Twitter @CelebMix