The world is wide and I want to make some memories- Donna, Mama Mia! Here We Go Again.
We loved Mama Mia! So when the sequel  Mama Mia! Here We Go Again was announced we knew it was a must- see!
In 1979 young Donna, Tanya and Rosie graduate from Oxford University — leaving Donna free to embark on a series of adventures throughout Europe. On her journeys, she makes the acquaintances of Harry, Bill and Sam — the latter whom she falls in love with, but also the man who breaks her heart. In the present day, Donna's young daughter Sophie now dreams of renovating the farmhouse in to a hotel her and her Mum have lived in their whole lives.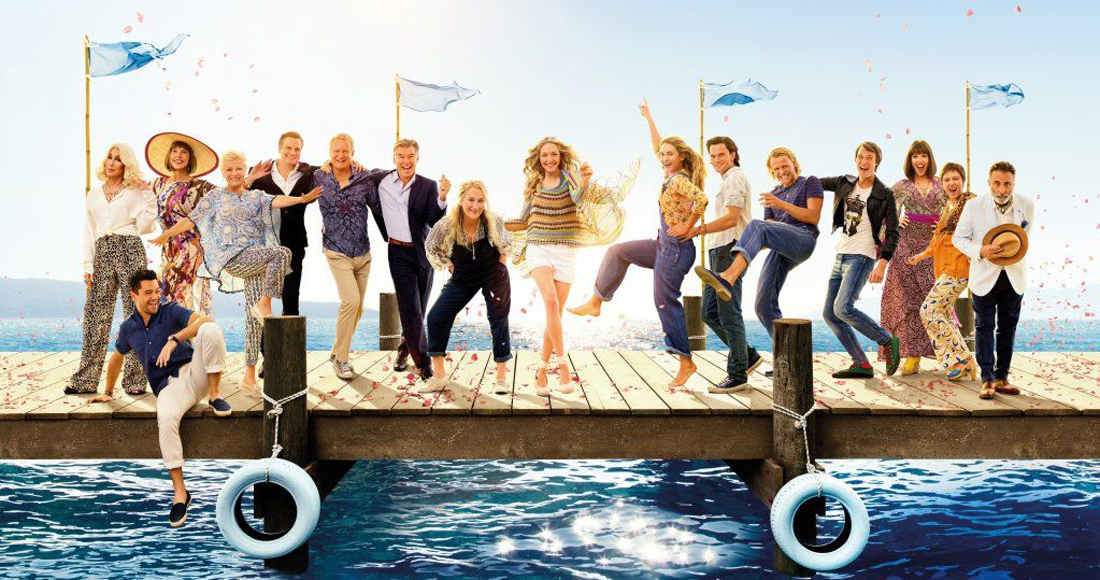 All the much-loved cast returned, -under the direction of Oli Parker- some had bigger parts than others, but back they all came. Looking as if they were having just as much fun as they did the first time around. There were some new cast members too who were welcome additions to the cast, including Lily James, who plays a young version of Meryl Streep's character Donna. James was a genius piece of casting, she brought another dimension to the character of Donna, and looked like she was having the time of her life. Her whole persona captured how you'd imagine a young Donna to be, full of energy and excitement for all the world has to offer.
There was also an appearance by Cher as Donna's mother, her appearance on screen invoking applause from the audience when we watched. There was also as with the first film cameos from Abba's Benny and Björn.
Sometimes with sequels, they feel a bit rubbish and unnecessary, this is not the case with Mama Mia! Here We Go Again. In fact, we think this second outing is probably far funnier than the first one. We found ourselves wiping away tears of laughter many times throughout the film.
If you want a feel-good summer movie, filled with catchy Abba songs, sung by the cast ( some who sing better than others…) then Mama Mia! Here We Go Again, has to be top of your list. An unforgettable soundtrack, an all-star cast and a story which make you both laugh and cry as this film does pull at your heartstrings and takes you on an emotional roller coaster.
Mama Mia! Here We Go Again is out now in cinemas. Let us know if you've seen it yet over on at @CelebMix!