5 Seconds of Summer's second world tour is fast approaching. Their second studio album Sounds Good Feels Good released last October and fans are impatient to hear new songs live.
With so many new songs for Luke, Michael, Ashton, and Calum to perform live, we have put a list together of the five songs that we absolutely NEED to hear live.
5. Broken Home
"Broken Home" is a song that makes us extremely emotional. Sadly, this track can be relatable to many fans. It showcases the boys' voices and is a slower tune that would make an amazing live song.
4. Invisible
This deep song off their latest album Sounds Good Feels Good is one that is loved by many fans. We can only imagine how beautiful an arena would be full of fans singing along.
3. Catch Fire
"Catch Fire" is more of an upbeat song, especially compared to the previous ones listed. This would be a great tune to just dance to with the band and 15,000 other fans!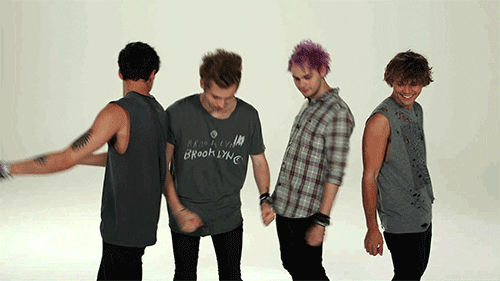 2. Castaway
Imagine a room full of thousands of people, all standing together and raising their hands, screaming out the lyrics to their favorite song from their favorite band. We're pretty sure this is how "Castaway" would be live, freaking incredible!
1. Vapor
"Vapor" in our opinion, is one of 5SOS' best songs. It's very passionate, and just beautiful in general. We need to hear this song live, hands down, no questions asked.
5 Seconds of Summer have many more amazing songs than the brief five we listed. Let us know which ones you are hoping to see on the SLFL set list by commenting below or tweeting us @CelebMix