Creating the perfect soundtrack for a blockbuster movie is as important as casting the right actors for all the roles in the ?lm. It requires someone
talented, creative, experienced, and well-rounded, all of which are found in Dani Stephenson.
For the past sixteen years, Stephenson has established his name as a music and entertainment industry leader, amassing countless awards and accolades. He started his career as a producer-songwriter under the alias "Pyramids In Paris" while studying music production and artist development at Christ Church University and DJ Technology, Music Law, Media and Publishing at Open College Network. His unique experiences, coupled with his hard work, has brought him the great privilege of executive producing a song for Eternals.
"I'm extremely honored and privileged for the opportunity to work on the Eternals with the Marvel and Disney team," shares Dani Stephenson. "It's been a great experience and a ful?lling one. I'm extremely proud of Celina Sharma for stepping up to represent her Southeast Asian roots and for delivering such a positive and upliRing song like 'Nach Mera Hero.' Very grateful to everyone involved that played an equal part in bringing this project to life."
Before his partnership with the Marvel and Disney Team, he had several successful projects with prominent music ?gures like Kanye, T-Pain, 50 Cent, and manages Grammy-nominated producer-artist Nana Rogues, Grammy-winning producer-songwriter, engineer,  mixer Shawn Source Jarrett, multi-platinum producer-songwriter Aaron Ferrucci, and BBC Asian Network Future Sound winning artist Celina Sharma and Harris J. Aside from creating his own music and partnering with other exceptional artists, he is the founder and president of Straight Forward Music Group, which is a multi-platinum, multi-Grammy Award, Brit Award, BET Award, Mercury Award, Soul Train Music Award, Q Award, ASCAP Award, BMI Award, Brit Asia Award, BBC Future Sound Award, Variety Award, Billboard Award, American Music Award, MOBO Award, Emmy Award-winning entertainment company which was founded in 2009 by Dani Stephenson.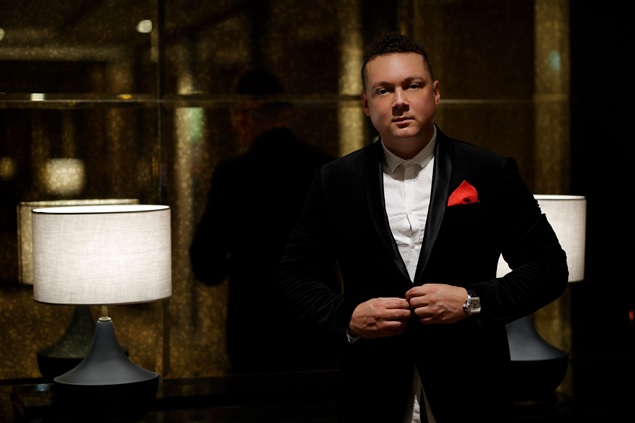 As he broke more and more records in the western markets of the music industry, Mugal Group, which Dani Stephenson co-founded, saw the next phase of Dani's global expansion into Southeast Asia. The company is pioneering a new global strategy within the Southeast Asian music and entertainment space by discovering the next generation of global musicians, ?lm stars, and sports stars from Asia. Mugal's ethos is to champion talent originating from an Indian and Asian heritage while maintaining the cultural values of Asia, connecting those creative communities to its global network while bridging the gap between Asia and the western world. Its roster currently includes teen sensations Celina Sharma, Harris J, and Lil Bilz.
This recent endeavor has led Dani to produce and compose an award- winning song for one of the much-anticipated ?lms of 2021, Eternals, entitled "Nach Mera Hero" ("Dance My Hero"), co-written and performed by Celina Sharma. Truly Dani's expertise and reputation in the entertainment world transcends worldwide as he continues to achieve global success.
You can listen to Dani Stephenson's "Nach Mera Hero" by checking it out on Spotify.