British alt/pop recording artist GIRLI shows the world just what she's made of today (August 6th) with the release of her brand new track, Ricochet!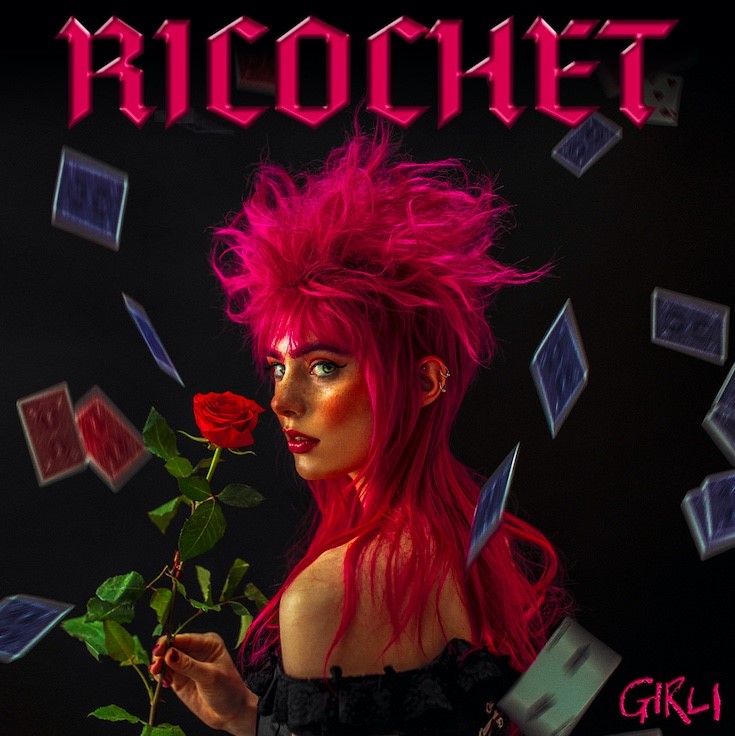 Serving as the follow up to previous singles Dysmorphia and More Than A Friend – both of which ushered in singers new and compelling "Damsel In Distress" era – the song sees GIRLI develop her own unique brand of GIRL POWER pop, with the tracks feisty yet introspective lyrics guaranteed to strike a chord with fans who find themselves dissatisfied in their current relationship.
Of the message and inspiration behind the single, the London-born songstress says: "'Ricochet' is about being in a bad relationship, but loving the thrill of the drama; knowing that you deserve better but also liking the feeling of emotional cat and mouse with someone."
Listen to Ricochet below:
Of the tracks accompanying visualiser, GIRLI adds: "The clip sums up the vibe of the song to me; playful, enjoying the destruction of something that's meant to be pretty and cute and lovely."
"I'm surrounded by all these representations of romance and I'm maniacally f**king it all up. The song is about having a destructive addictive fling that's making you jealous and obsessive and instead of leaving it for something healthier, you're relishing the drama. That's what I wanted to visualiser to like too- me enjoying the chaos that I'm causing all around me." 
Ricochet (Official Visualiser)
---
As well as releasing new music, GIRLI has also recently announced details of her upcoming UK/IRE headline tour, set to take place this coming November and December!
Kicking off in Bristol at The Lanes on November 7th, before hitting towns and cities including Cardiff, Brighton, London and Manchester, the Hot Mess singer will wrap things up at the Arts Club Loft in Liverpool on December 3rd.
Check out the full list of dates below: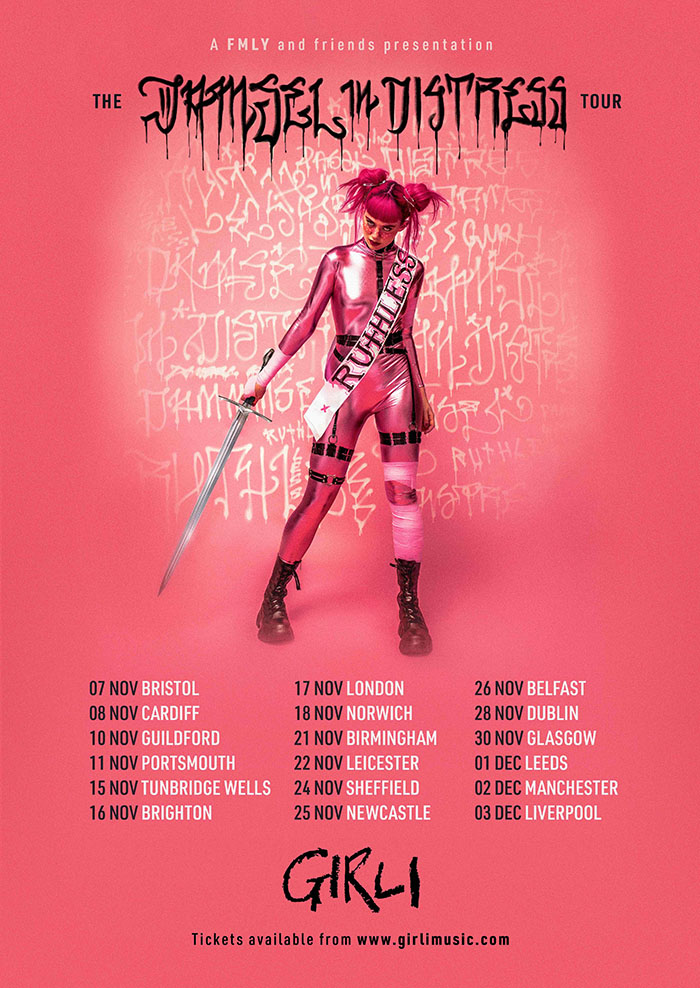 Ahead of her headline tour, GIRLI will play a DJ set at venue pssy culture in Sheffield tonight, and Brighton Pride at Ironworks on 25thAugust. She is also set to join Architects, Machine Gun Kelly and lots more at London's first alternative hip hop and rock festival, ALT + LDN at Clapham Common on August 30th. 
Ricochet is available to download / stream now.
---
Let us know your thoughts on GIRLI over on Twitter @CelebMix now!