Credit: Georgia Davey-Smith
Chart-toppers Girls Aloud (Nadine Coyle, Cheryl, Kimberley Walsh and Nicola Roberts) have teamed up with Primark in an exclusive collaboration of nightwear in memory of their late bandmate Sarah Harding.
Sarah sadly died last year of breast cancer, aged just 39.  All proceeds from the range will be going to two charities 'Cancer Research' and 'The Christie' who helped look after Sarah.
The collaboration was released today, in store and online, in a navy celestial print collection. It includes an elongated button-down night-shirt and a matching set.
Chatting about the range to Glamour, Cheryl said:
"Before Sarah passed away, we promised her we would fulfil her wish of raising money for vital research to help determine young women between the ages of 29 and 40 who could be at risk of breast cancer with no genetic history. This campaign with Primark will raise a significant amount of money to help us achieve our promise to her."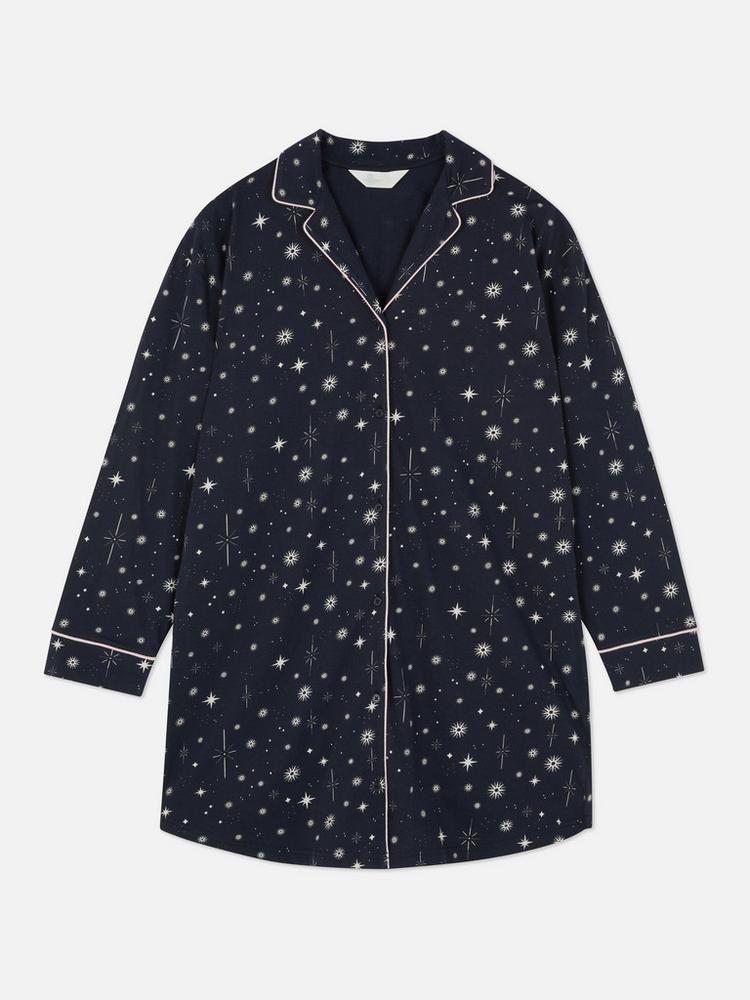 Credit: Primark
Fellow bandmate Nadine Coyle added,
"We're grateful to Primark for this opportunity and for all the money they will be donating in Sarah's name. Sarah would have loved this nightwear range so much and we hope the Girls Aloud fans will too. We miss Sarah every day and we've come together to support this crucial cause because it will always be something close to all of our hearts."
It comes after the girls have been working hard on other fundraising events, in memory of Sarah, such as a successful Race For Life event, and an upcoming Gala in her memory.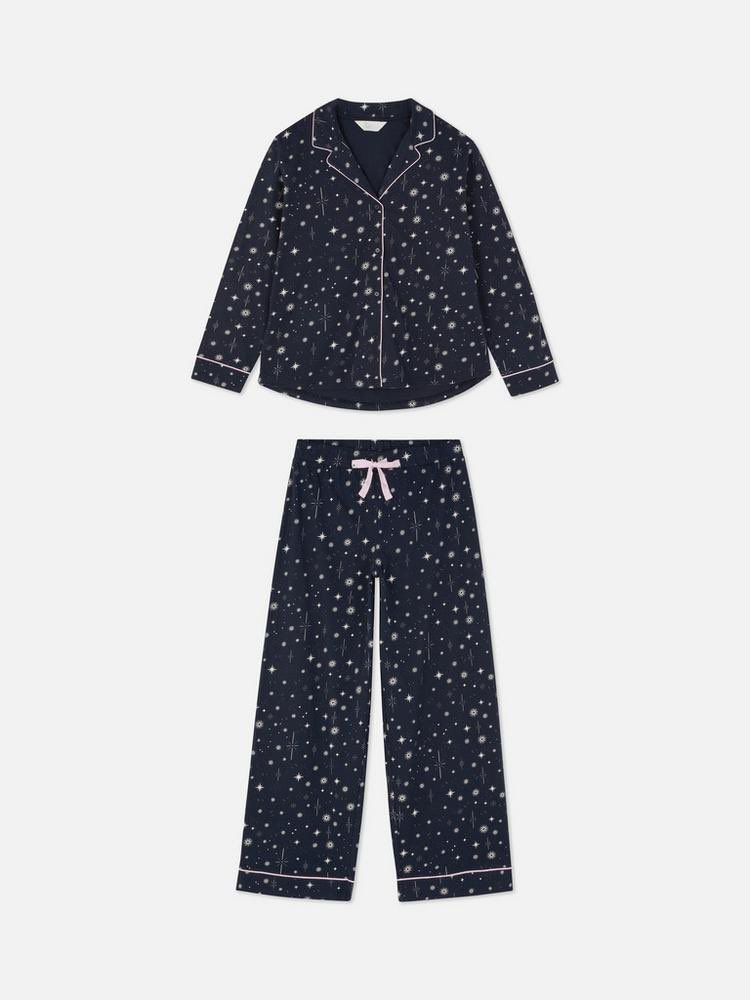 Credit: Primark 
50% of proceeds from the Primark collaboration will go to supporting Cancer Research UK and The Christie Charitable Fund for Sarah. It has also been announced that a minimum of £500,000 will be given in equal portions to these charities to support funding Dr Sacha Howell's vital research project at Sarah's request
The collection ranges from £14-18 and is a stargazers dream!
Find out more information and how to buy the collection here.
Girls Aloud x Primark is available online and in all UK and Ireland stores.
Will you be purchasing the nightwear? Why not let us know your thoughts on Twitter @CelebMix!