The Golden Globes handed out its awards at its 73rd annual ceremony last night, celebrating the best in film and television, and making many a winner and a loser! But it wasn't 'til the morning after when the press started to declare who the winners were in the Red Carpet stakes last night, and it was a tough competition because almost everyone looked amazing. We feel bad for anyone who's job it is to make a "worst dressed" list for this year!
They all looked amazing, but here our some of our favourite, stand out Red Carpet looks from last nights show!
Jennifer Lawrence
Classy, sophisticated and elegant, but with cut outs at the side that make it just the right amount of fun for this event! A plain red dress might have looked a bit boring, so the unusual cutouts, the overlap at the top and the statement necklace really make this stand out!
Olivia Wilde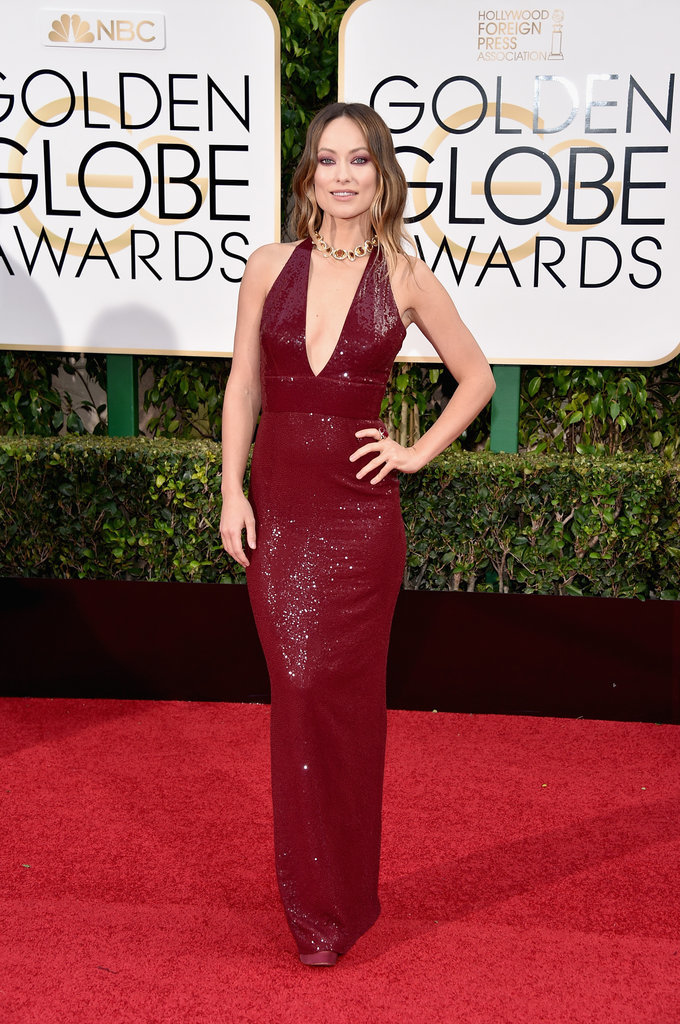 Simple understated class and elegance seemed to be the theme this year, with Olivia Wilde following suit too! The daringly low cut at the front meant lots of tape was likely involved in this look, but it was worth it…she looks incredible!
Kate Hudson
Kate Hudsons look was the most stylish and trendy of the night, opting for a crop top combo that would've made crop top aficionado Taylor Swift very jealous, and certainly acts as a testament of the times! Everyone else went for a timeless, classic look, but Kate went a bit more risky and as a result produced our favourite look of the night!
David Oyelowo
We love a suit, but it can be very hard to stand out at an event like this if you're a man! David Oyelowo manages, though, with a risky approach to the classic three piece! The colour and the pattern look great on a suit and on him, and somehow manages to be stand out without being so bold as to be off putting!
Brie Larson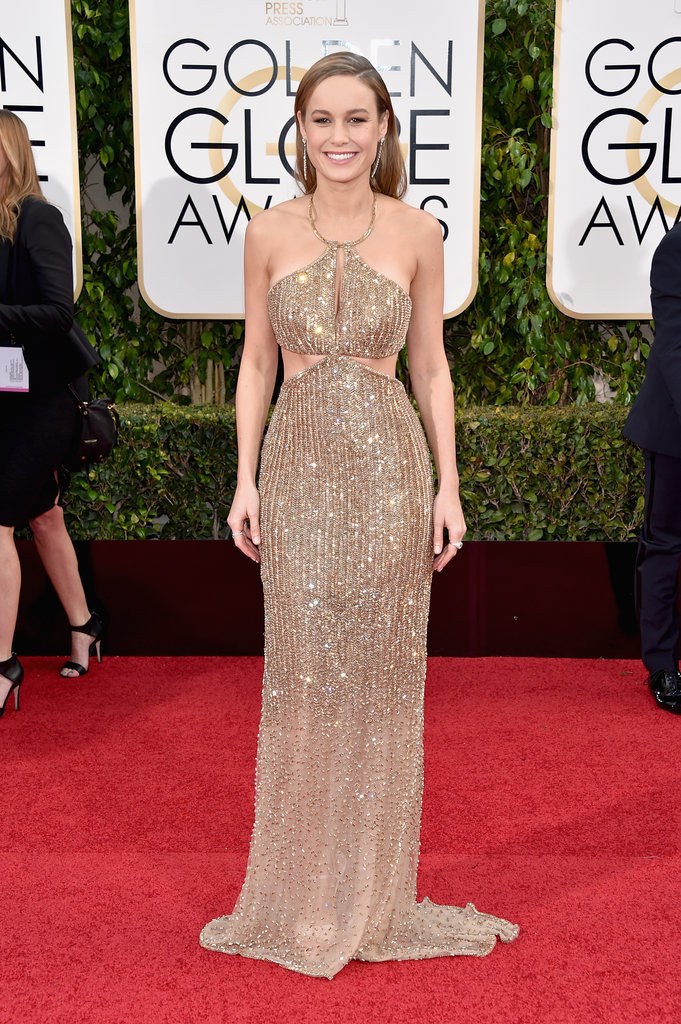 Brie Larson was one of the big winners last night, both in the Awards and the Fashion Stakes! Her dress follows the trend of sparkly but elegant that we saw take prominence at this years red carpet, but the cutout and neckline make it stand out, and paired with such a joyous smile that she wore the whole night it made her look radiant!
Taraji P Henson
The dress is delicate and demure, but the look on her face is fierce…she's slaying and she knows it! Look, it's not pushing any boundaries, it's nothing we haven't seen before…but if it ain't broke, don't fix it. Taraji looked amazing, feminine but powerful, and we'll never say no to a cape or a train that big and that beautiful!
Gina Rodriguez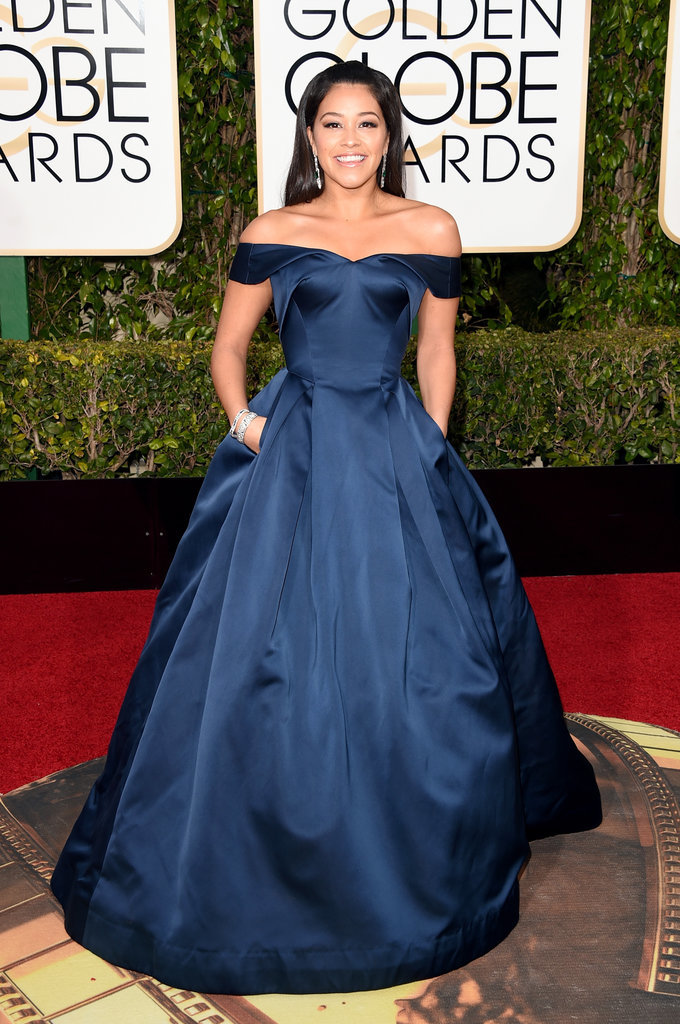 Gina Rodriguez was one of the earliest arrivals, and was the first to get the internet talking in this dress! It's a big, pouffy ball gown that makes her look like a princess, but the pockets add a casual effect.
Eddie Redmayne 
Eddie always looks good on the red carpet, but that might just be because he always looks good in a suit! Some men can wear anything, and Eddie is one of them. Less daring than David Oyelowo, but still with a patterned suit that makes it stand out a bit more from the plain black and dark blue that everyone else was wearing. The only thing we don't like is that he didn't wear the matching pants!
Amy Adams
The dress itself might not be outstanding, but the way it looks on Amy is! The orange is beautiful, the sparkles around the waist enhancing it just the right amount, but the fact it goes so well with her hair is what really makes this work! Amy oozes class and sophistication, and so was a standout on the red carpet once again!
What were your favourite looks from last nights Red Carpet? Let us know on Twitter @CelebMix, or in the comments below!