As she gears up for the release of her debut EP 'With You In Mind' later in the year, Rising British recording artist Grace Grundy teases fans with new music this week in the form of her latest single 'Boys on Posters' – out today!
Of the super relatable track, Grace says in a press release: "It's about when I first saw my boyfriend; I knew he was 'the one' but I didn't feel ready to meet him as all the boys I had met before were pretty rubbish! I panicked and did everything I could to sabotage it and make it not work, but seven years later I'm really glad he didn't leg it (laughs)."
Listen to 'Boys On Posters' below:
Made up of 6 deeply personal songs, that explore themes of romance, hopefulness and acceptance, 'With You In Mind' is set to be released Friday, September 23rd via All Points/Believe, and will feature the projects lead single 'Wish I Could Stay' – Grundy's debut release of original music, which in a month has amassed almost over 100k views on YouTube alone.
Sharing her thoughts on the inspiration behind the extended play, Grace says: "After lots of experimentation and self-examination these songs are exactly what I want to say as an artist right now and it's a culmination of lots of long nights, train rides, different cities and most importantly the many wonderfully talented people who have helped make it what it is."
"I have loved making covers of my favourite songs and putting my own spin on them but I've always felt I had more to say as an artist. I grew up obsessed with music and art so to have had to chance to create these songs and the world around them as been a dream. It's a totally different level of nerves and care when all these songs have come from such a personal place and I can't wait to get them out there."
---
Introducing… Grace Grundy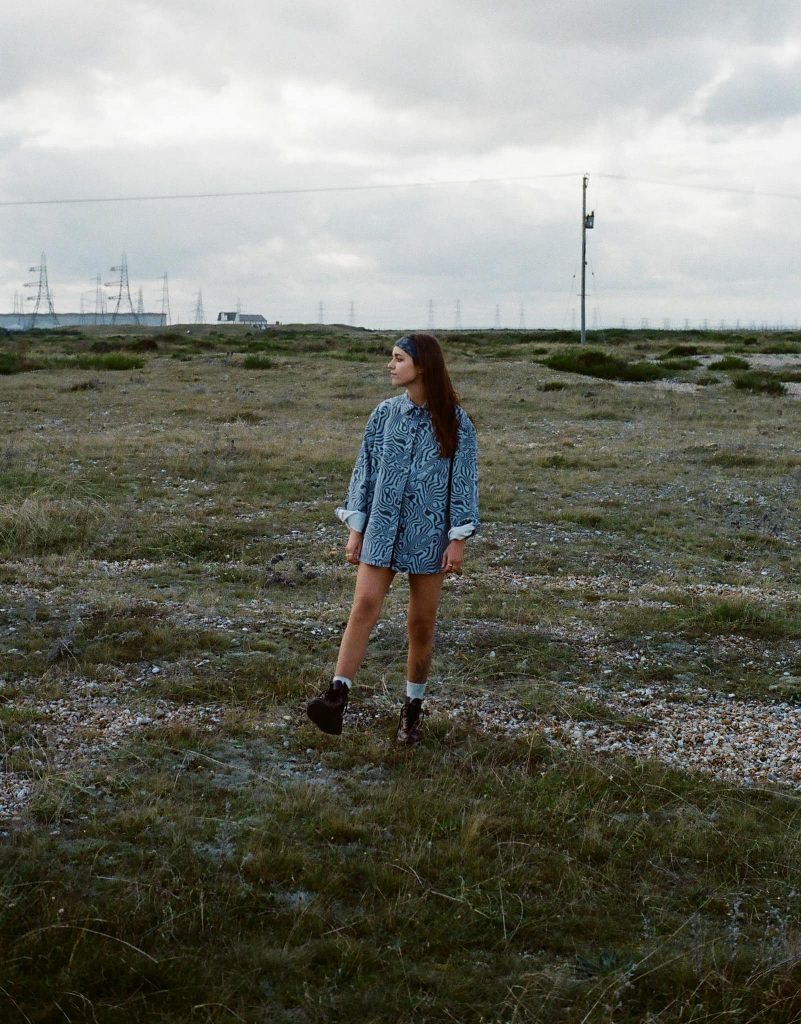 Having spent the last few years exploring her artistry and experimenting with her sound, Grace Grundy has successfully managed to cultivate a captive audience of loyal followers releasing her own cover versions of hit songs, which have surpassed millions of streams across platforms and landed her on some of the biggest editorial playlists, on the likes of Spotify and Apple.
The pop artist's beautifully stripped-back version of Martin Garrix and Dua Lina's single 'Scared To Be Lonely', has racked up an incredible 40 million streams on Spotify alone! Further to this, Grace's cover of Cheat Codes and Kiiara's 'Put Me BackTogether' was played on ITV's hit reality show, Love Island in 2019 which has garnered 64k+ Shazams where it peaked at No.1, and amassed over 10 million streams on Spotify.
Proving her talent knows no bounds, and that she has the vocal chops to take on more than just one musical genre, Grace has featured on tracks with electronic/dance duos Gorgon City on track 'Tears', and Hybrid Minds on song 'Bad To Me', as well as on British rock five-piece Asking Alexandria's 'I Don't NeedYou'.
2022 has so far seen her release her own music into the world for the first time, via her new label home All Points/Believe.
'Boys On Posters' is available to download / stream now.
---
Let us know your thoughts on Grace Grundy over on Twitter @CelebMix now!