Liam Hackett is the founder of the global bullying charity Ditch The Label.
He grew up in St Helens in the UK, for ten years he tried his best to ignore the physical and emotional bullying he was subjected to at school until he was attacked and hospitalised.
Liam posted about his experiences online, his openness in discussing the subject encouraged others to vocalise there own and offer each other support, the community he had started rapidly began to grow.
The movement became so large, Liam launched a specific MySpace profile to host the conversations and named it 'Ditch the Label'.
At the age of 16, he became the first person under the age of 18 to receive a grant in his local area to develop a Ditch the Label website. The first version was pretty basic, it had a forum and bit of information and not much else but it was still a place that brought people together.
Liam continued to work on the website, and once he graduated university aged 18, he registered Ditch The Label as a legal entity and set to work on making it the globally known organisation it is today.
In 2013 Ditch The Label partnered with leading online teen community Habbo to offer digital support, in-game, something that helped thousands of teens. The organisation continued to go from strength to strength. By 2018 the Ditch the Label website had supported over 2 million people who had experienced some form of bullying.
This year Liam released a book, that encompassed his own experience and Ditch The Label's mission to create a guide for young people.
We believe in a world that is fair, equal and free from all types of bullying.
Our mission is to combat bullying by tackling the root issues and to support young people aged 12-25 who are impacted.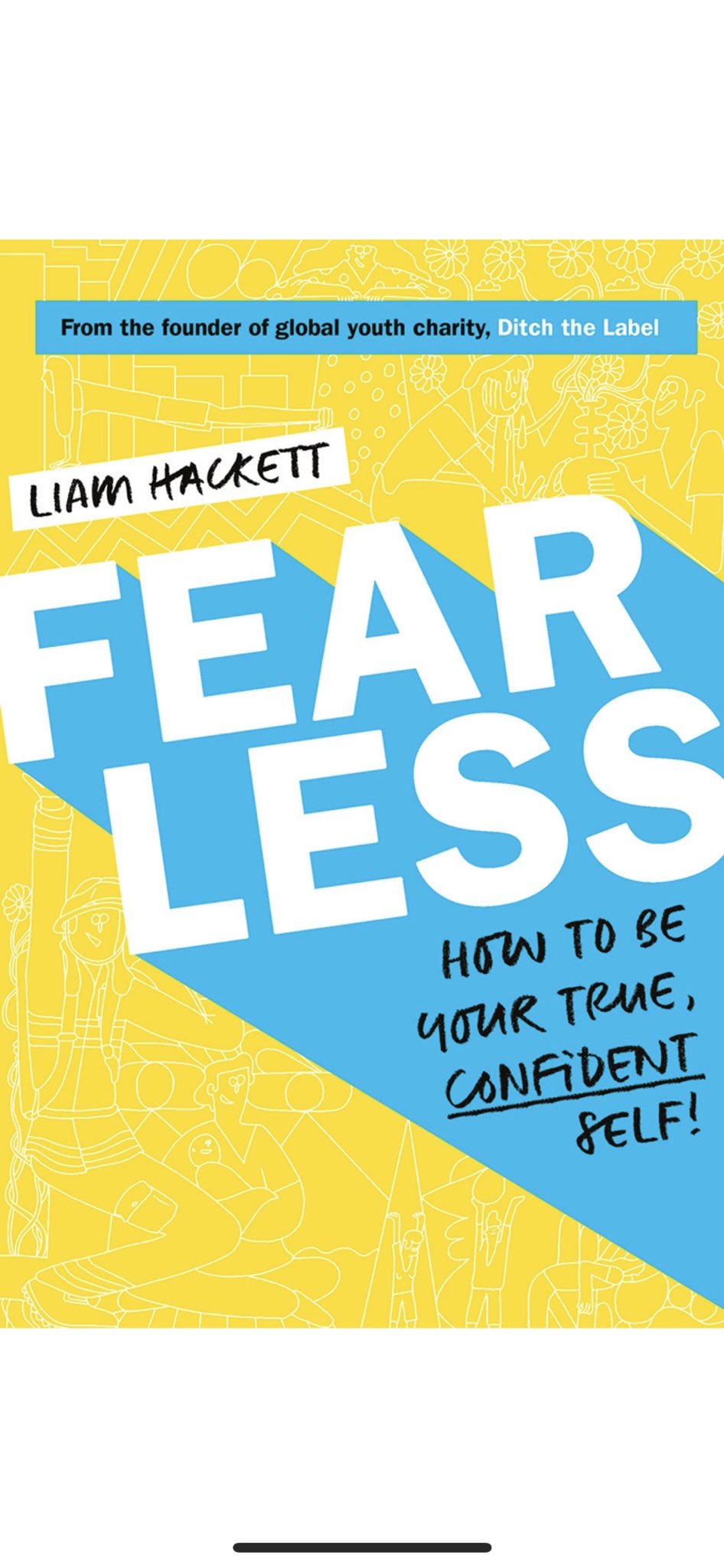 Fearless! How to be your true, confident self, explores how stereotypes influence literally everything from how you feel about your body, to your interests and career aspirations. It's full of advice on how you can break free from labels and be comfortable with being you so that you reach your full potential.
Fearless! is such an important book, it has activities in that make you think a lot. It's a book that not only informs the reader but inspires them to be who they are. Once you've finished it, it's a book you feel obligated to pass on to others. It starts conversations and brings people together much like Ditch The Label.
As a site that is hugely passionate about ending cyberbullying and making the internet a safe space for young people, we can't stress enough just how much you should read this book, even if reading isn't your thing and you only read one book this year, make it this one.
You order Fearless! here and found out more about Ditch The Label here.