Today, Friday 28 January, HRVY has released his latest EP 'Views from the 23rd Floor'. He also celebrates his 23rd birthday on this day. HRVY spoke about the EP, stating how he enjoys the music that he is releasing , 'not because it's right for the times, or the charts, or whatever, but because it's right for me."
At midnight HRVY celebrated, posting on Instagram 'didn't have champange so I had to improvise'.
After this post he engaged with his fans going onto an Instagram live playing his newest tracks in the background. He explained that although the EP is out today he is still writing more music and will be in the studio for the rest of the week. Harvey is always giving his fans reasons after reasons to stay excited!
The release of the EP follows the single 'Talking To The Stars' which was given to the fans in December. Following HRVY's sell out show at The London Palladium in October.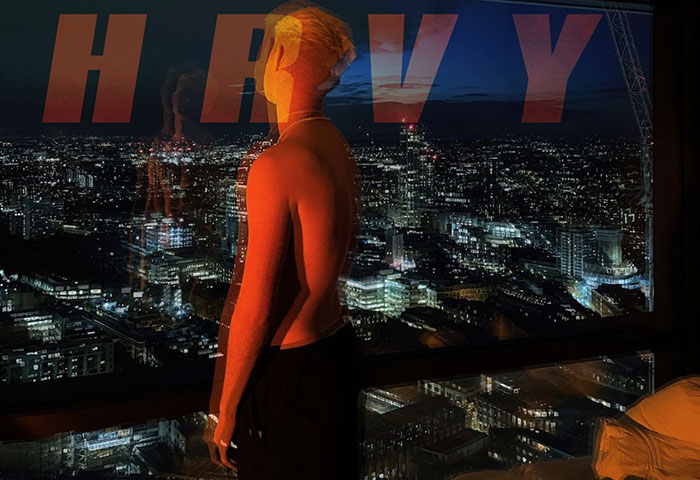 The tracks on 'Views from the 23rd Floor' is as follows:
Talking to the Stars
Sweet October
Golden Hour
Too Young For This
Never Be Us
The singer has expressed that his favourite track on the EP is 'Too Young For This' as he particularly enjoys the guitar rift through the song.
2022 is an exciting year for HRVy with his new EP out today, 28th January, he has Facebooks Live's planned and is supporting The Wanted on their tour in March. For 23 years old HRVY has a huge following on social media and has had some amazing experiences already under his sleeve like playing many festivals, several of Capital's Jingle Bell and Summertime Ball and has over 5,932,146 monthly listeners on Spotify.
We cannot wait to see how the young singer progresses over the next year.
You can listen to 'Views from the 23rd Floor' on Spotify, Apple Music and other music streaming services.
If you want to catch HRVY at The Wanted Tour tickets are available here and the dates are:
03 March 2022 – The OVO Hydro, Glasgow.
04 March 2022 – Utilita Arena, Newcastle.
05 March 2022 – First Direct Arena, Leeds.
07 March 2022 – Bournemouth International Centre, Bournemouth.
08 March 2022 – The Brighton Centre, Brighton.
09 March 2022 – The Motorpoint Arena, Cardiff.
11 March 2022 – The Motorpoint Arena, Nottingham.
12 March 2022 – The Utilita Arena, Birmingham.
13 March 2022 – AO Arena, Manchester.
15 March 2022 – The O2 Arena, London.
16 March 2022 – Bonus Arena, Hull.
17 March 2022 – M&S Bank Arena, Liverpool.
Let us know what you think of HRVY's latest EP on Twitter, @CelebMix.