The Hunger Games star just announced that Jennifer Lawrence Foundation is donating no less than $2 million to Kosair Children's Hospital in her own hometown.
Jennifer should be role model to many people out there. Not every superstar use their power to what they really should, but Ms.Lawrence is an expection. She is wonderful!
Jen recorded a video about her plans with the Jennifer Lawrence Foundation Cardiac Intensive Care Unit, which was posted on the YouTube channel of the hospital.
"I challenge everyone to give whatever they can to raise an additional $2 million to help."
https://youtu.be/GtnF7AQ25eQ
Thomas D.Kmetz, division president of the hospital said, they're thankful for the generosity shown by the Jennifer Lawrence Foundation with this huge gift.
"We are equally thankful that she has put her trust in the outstanding work taking place at Kosair Children's Hospital every day by challenging the community to join her in support of our heart care program."
It's not big news how big is the heart of the beautiful actress.  She also used to visit children in need.
In December, Jennifer visited a hospital to surprise patients and spread holiday cheer with them. She may not be Santa Claus, but she's not afraid to bring joy to children with her Christmas visits.
She posed with a young girl Bria, whose mother, Veronica Tracie says she's slowly improving and that Jennifer 'gave off positive vibes.'
"She was very sweet, genuine, and I could sense the beauty of her soul, you know how some people just light up the room, or you just feel comfortable in their presence."
Jen then spent the afternoon taking pictures with children.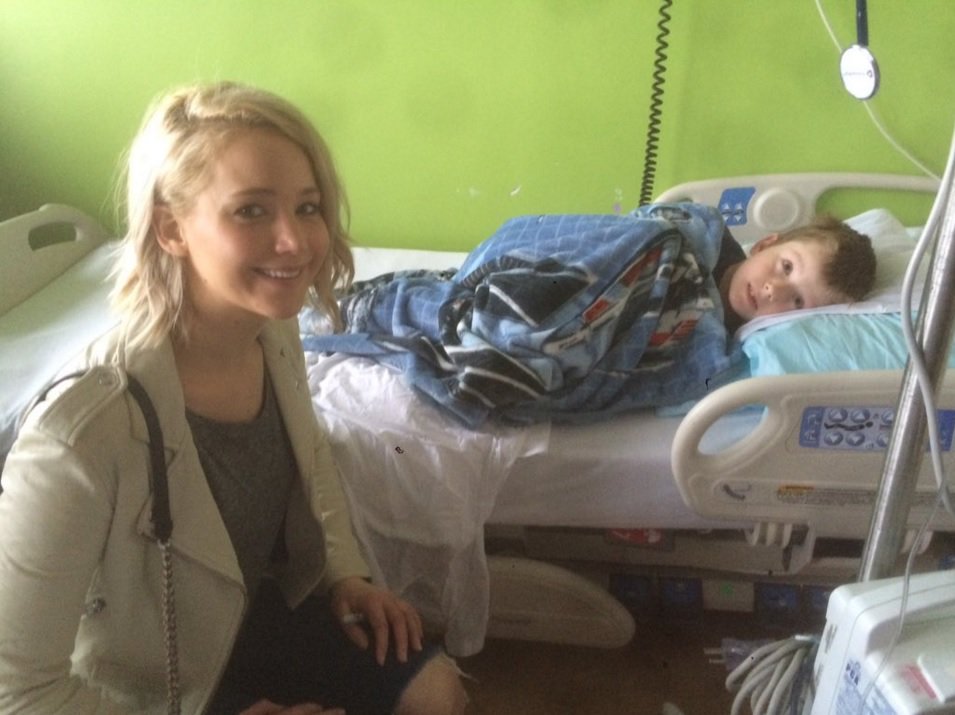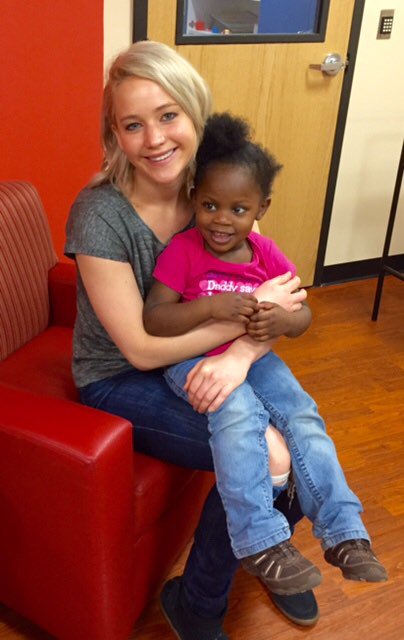 Her visits already became a tradition, because Jen spent some great time with Kosair hospital's children in 2014 too.
She takes time to visit other hospitals, too. In August, when she was filming X-Men: Apocalypse, she took a break to see the kids at Shriners Hospital in Montreal.
Children, their parents and workers of hospitals are highly grateful to the 25-year old Oscar-winner actress, and so do we.
Don't forget to leave a comment below and follow @CelebMix on Twitter!