Over a decade on from the release of their global smash hit single 'I Love It', Swedish electro-pop duo Icona Pop (Caroline Hjelt and Aino Jawo) return to dominate dancefloors once again with the unveiling of their second studio album, 'CLUB ROMANTECH'.
Made up of 15 euphoric tracks, and boasting 8 hit singles (including 'Feels in My Body', 'Off of My Mind', and 'Where Do We Go From Here'), the sonically cohesive record finds Hjelt and Jawo relying on instinct, and embracing freedom to explore darker, more mature sounds, something of a stark contrast to the hyper EDM-influenced pop musing of their 2013 debut, "This Is… Icona Pop".
---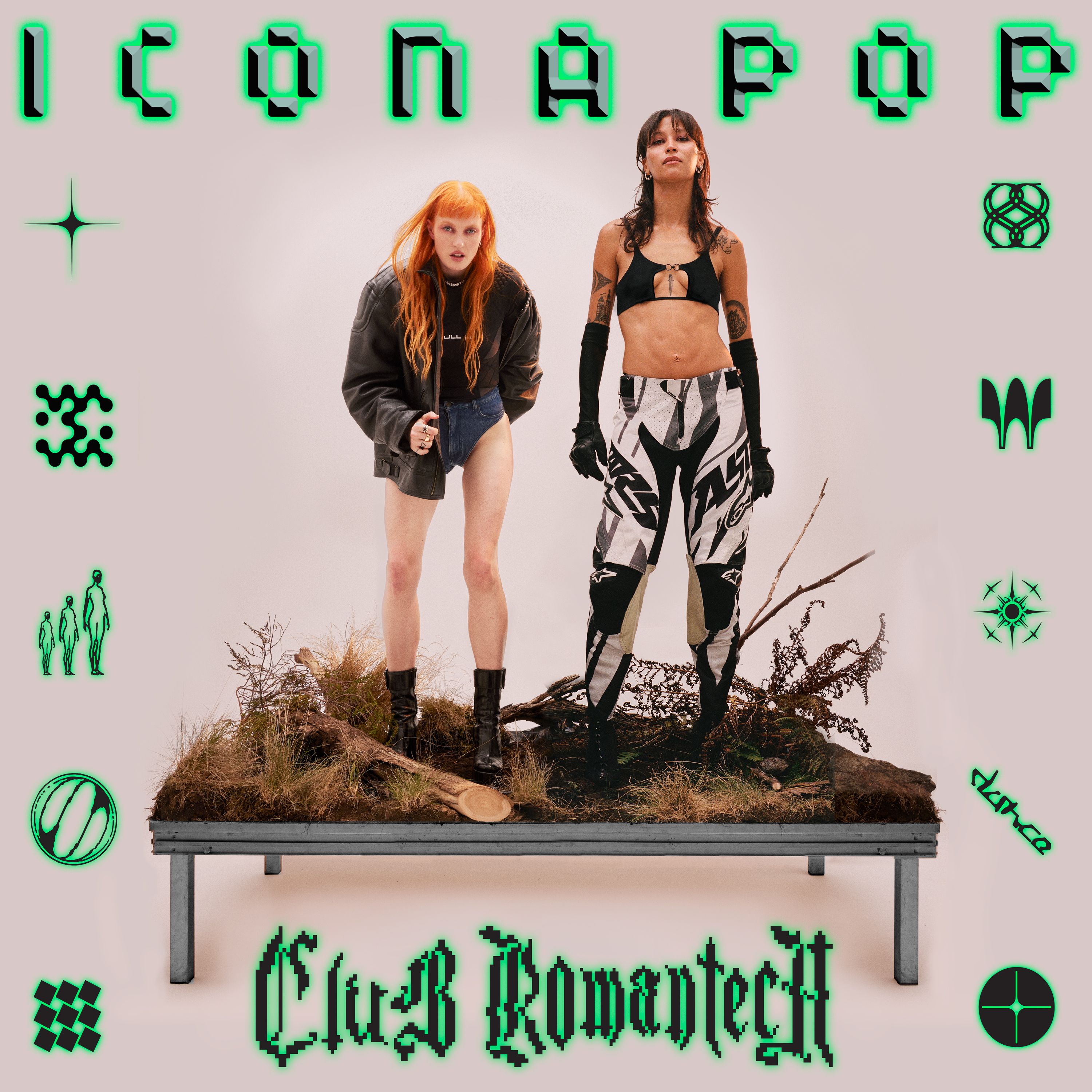 ---
Having begun life as the world slipped into lockdown at the onset of the Global Pandemic, the duo say the enforced isolation inspired them to relocate from LA back to Stockholm, where they would voluntarily quarantine in studio to both reflect and re-engage with their electronic and alternative roots, but this time from the evolved perspective as proven performers and accomplished songwriters.
Channelling the nostalgic setting into forging new ideas, the ladies set about experimenting with an array of different sonic flavours and sounds to produce an epic collection of tracks that balance "delicious bittersweetness with infectious peak-time dance energy".
Filled with copious amounts of frenzied, infectious energy, captivating melodies, and rave inspired synth sequences, 'CLUB ROMANTECH' takes listeners on an intense, relentless ride that not only tantalises the senses, but awakens the soul – beats hit harder, rhythms appear more aggressive, and emotions more tangible, as Caroline and Aino give their all to produce a multitude of shimmering, hypnotic, electro-pop bops that are guaranteed to set international dance-floors alight for years, and years to come.
'CLUB ROMANTECH' is available to download / stream via Ultra Records / Iconic Sound Recordings now.
---
Let us know your thoughts on Icona Pop over on 'X' (formerly Twitter) @CelebMix now!