British actor and film producer Terry Stone is having quite the successful start to 2020, following the release of his critically acclaimed documentary film United Nation: Three Decades of Drum & Bass.
Co-directed by Stone along with Richard Turner (Away, The Messenger, Nativity!), the documentary tells the story of the originations and subsequent evolution of the RAVE! and Drum & Bass scene in the U.K. by those who helped pioneer the musical genre to the mighty juggernaut that it is today!
United Nation: Three Decades of Drum & Bass Official Film Trailer
A decade on from his legendary work within the club scene, and running iconic dance music events One Nation, Garage Nation & Dreamscape, Terry turned his hand to acting in 2003, becoming an accomplished professional in his field, appearing in TV shows such as Eastenders, The Bill and My Family as well as starring in films Rollin' With The Nines, Rise of The Footsoldier, Doghouse and Bonded by Blood.
We caught up with actor, producer and inspirational entrepreneur to talk drum & bass, dream acting roles, music and the joys of living life in an industry he very much loves…
You're currently riding high following the release of your latest movie United Nation: Three Decades of Drum & Bass, how are you feeling now the documentary is finally out?
Really good, I think the best thing about the film coming out other than hitting the No.1 film spot on the iTunes documentary chart, was the feedback and love we've received from everyone.
What has the audience response and feedback been like so far?
Just amazing! And really positive.
How did it feel telling your story and giving so much of yourself to the project?
It felt good, but it was long overdue. The scene has been going for three decades now and this is the first proper film that has been made and released in the cinema featuring all the people from the scene that mattered.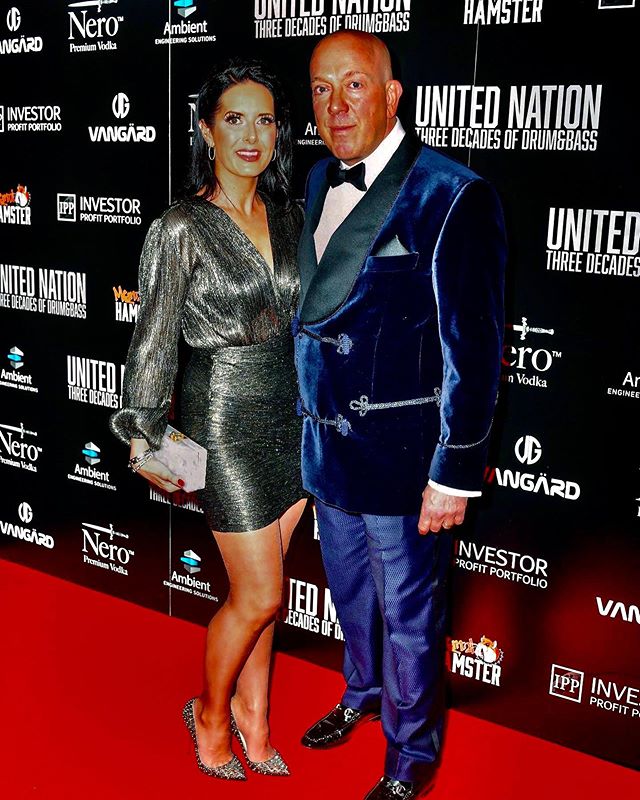 Starting out and in the initial stages of working on the film, did you have a clear vision for how you wanted the story of drum & bass to be told? Or was it very much a case of taking things slowly, and just naturally seeing how the production developed over time?
Yeah, we did a vision for it; we know what we wanted to achieve from the outset, and that was to make a film that was entertaining for everyone – even if you weren't into raving or drum & bass you'd watch it and enjoy it… and if you were (into raving and drum & bass) you'd love it!
Do you have a favourite scene / moment in the film?
I have two the Queen and Fatmandy – those are two very funny scenes and the most talked about!
You are an absolute pioneer in your field, did you ever think that one day you'd have this huge platform to tell your story?
Thank you! But no, I really didn't. To be honest, when I was promoting I always thought 'we only have a couple of years left (doing this)', so for the scene to have lasted so long and for it still be going is amazing.
We wanted to achieve from the outset, and that was to make a film that was entertaining for everyone.

Stone on his original vision when making United Nation: Three Decades of Drum & Bass
You began your acting career back in 2003 – and since then you've gone on to star in some major tv shows and movies – what have been some of your favourite characters to play?
I've enjoyed all of the characters I've played in my 17 year acting career, but the ones that have really stood out for me the most… if you're making me choose would be Tony Tucker in the 'Rise of The Footsoldier' franchise, Jack "Spot" Comer in 'Once Upon a Time in London' and DS Andy White in 'Rollin' With The Nines'. They are also the characters that people will stop me in the street and talk about.
Do you have a dream role that you'd like to play – either a brand new role or in a favourite character you'd like to play in a movie remake?
I love acting so any major roles that are well written and well directed in the TV or film space will do. I recently saw 'The Joker' – that would be the dream role for me if they decided to remake it!
What is it you enjoy most about acting?
I love the fact that you have to go away and create a character, learn the screenplay and then when you finally get on set it never plays out the way that you anticipated it would play out! That makes it exciting, as well as not ever knowing what is going to happen when you're on set, and what the other actors are going to bring.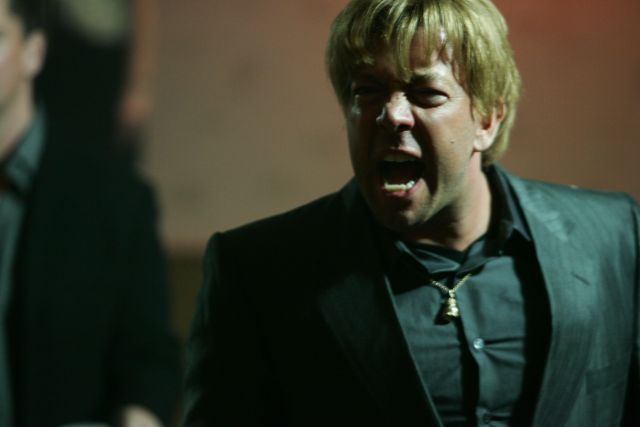 You have your own production company and you have served as a producer on many a project – how did you find the experience delving into a whole new area of the industry?
I got tired of auditioning and waiting for the phone to ring, so I thought, well I can still be an actor but while I have any downtime, I'm going to produce content as well, which has been challenging but lots of fun.
What would you say have been some of the biggest challenges you've faced as a producer?
One of the biggest challenges is raising the funding first and foremost, and then dealing with all the moving parts on a film when it is in actual production.
You do SO MUCH! And you're always so busy, how do you switch off, unwind and relax – what's fun for you?
I like spending time with my family and children. I love nice restaurants, fine wine, holidays and travel.
Your name is obviously synonymous with drum & bass music, but are there any other styles of music that you enjoy listening to in your downtime?
I like all styles and types of music to be honest.
Which, if any, of today's musical acts are you a fan of?
I'm a big fan of I like AJ Tracey, Skepta, Calvin Harris, Stormzy and Dua Lipa.
What do you hope to achieve in 2020?
I have four films in the works… 'King of Kings' about the rise and fall of The Shah of Iran, 'Winner By a Nose' which is a great British Comedy, 'Rise of the Footsoldier 5: The Tony Tucker Story' and 'Lennon Lives', an alternative film about John Lennon. We also have another music documentary coming out about the Garage music scene entitled 'United Nation 25 years of UKG' coming out later this year.
---
Terry Stone's United Nation: Three Decades of Drum & Bass is available to stream now across all major platforms.
---
Check in with us over on Twitter @CelebMix now!